December 1st 2013;
Woah, it's the first of December already - most of this year dragged on & on for me but once I gave birth to Lucy the weeks have just flown by!! She is 7 weeks old this coming Friday - that is crazy!!
Trent & Lucy put the star on top of our Christmas tree today, I'm so excited for Lucy's first Christmas. I've always loved Christmas, but once you get older & move out of home the 'excitement' of Christmas morning kind of fades away, but now that I have a little someone to teach all about Christmas cheer & spoil with gifts, the excitement has returned!
I can't wait until she is just a little older when she really understands what is happening!
I am so thankful that I now have a little person to share the joy of Christmas with, I really think little kids make Christmas more special & exciting!
I can't wait to explain the true meaning of Christmas to her, to start traditions (I cannot wait to get an 'Elf on the shelf'), to share her excitement, to teach her how to do crafts & bake yummy Christmas treats & just enjoy every Christmas with my precious daughter.
Before I had Lucy Christmas was great from now on it will be magical!!
My first Christmas decoration that went up this year. My sparkly deer head.
I decorated the cat.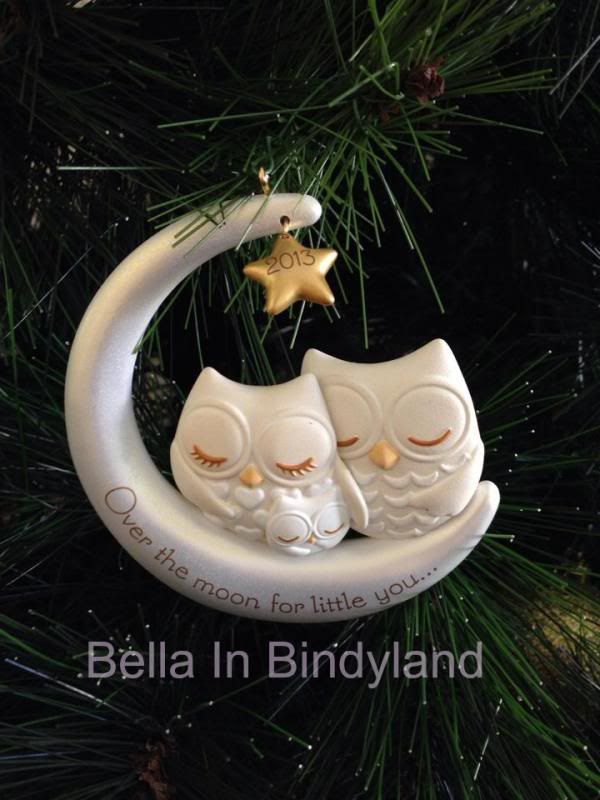 Some of the new additions to the tree this year.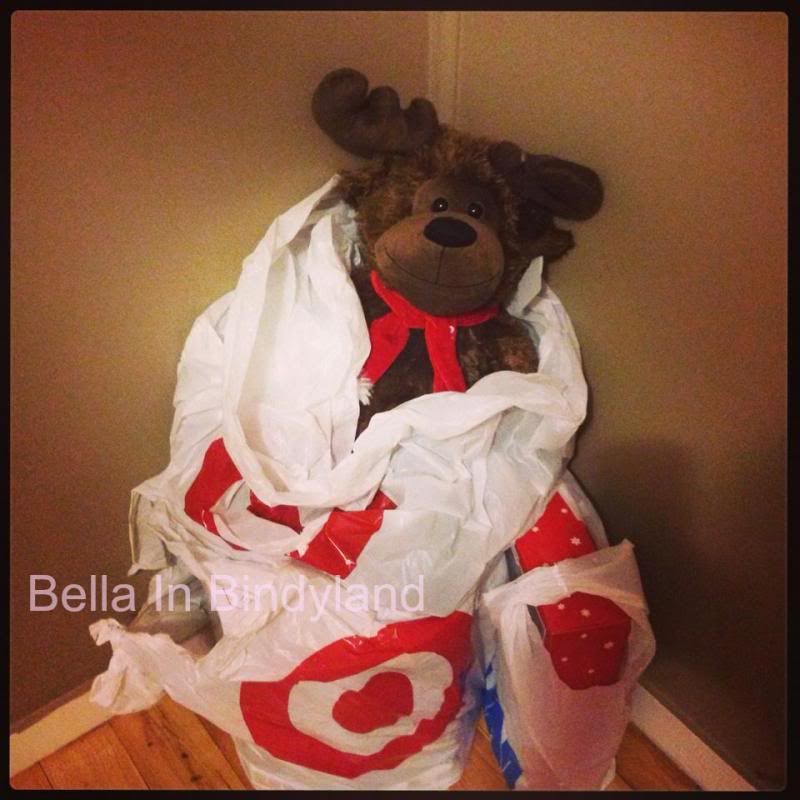 A little sneak peek at the start of some of Lucy's Christmas gifts. I have some put away that I have already bought & some are coming in the mail! :) I bought her a 2013 Christmas moose because Trent got me a 2010 Christmas moose 3 years ago after I had surgery.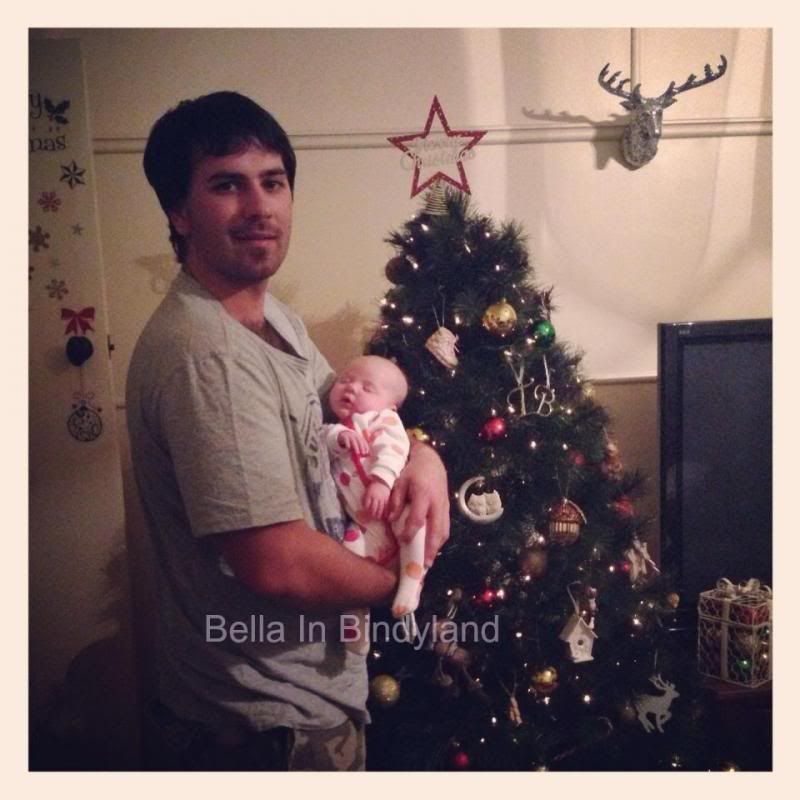 Trent & Lucy after they put the star on top of the tree.
Hope you all are getting into the festive spirit & are excited for Christmas!