Hello everyone!
Sorry I've been a little absent from my blog for a few weeks, but I have a brilliant reason why...
Our little Rexy has arrived!
Lucy Kathleen Pirley was born on Friday, October 18th 2013 at 4:56pm. (So a day before her due date!)
Our first family photo!
She is a beautiful & amazing little girl and we are so in love with her.
We are enjoying learning to be parents and we feel very blessed that we have a very calm & content little girl to learn with. She really is such a wonderful baby & we absolutely adore her!
After countless prayers I am finally a Mumma to the most precious & perfect little girl God ever made.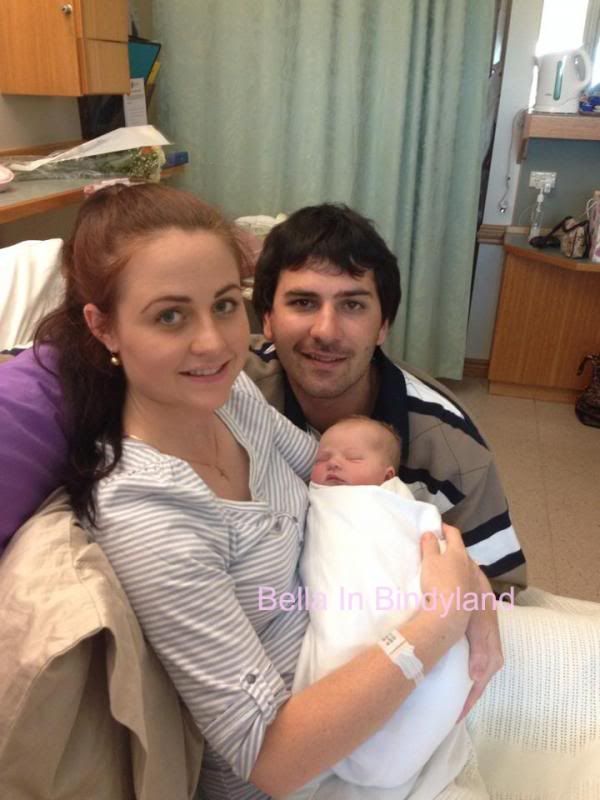 Trent and I with our Lucy.
I will be back shortly to upload her birth story with all the details in it in the next week or so & I hope to get back into blogging soon, but for now I am just enjoying spending time with Trent & our daughter and learning to be a Mum!
Talk soon, I am off to bath & feed & snuggle my little miracle!