Ok, so it's now October 14th - still no sign of Rexy yet. So I am back again with another blog post to try and distract myself...
Trent is fast asleep for most of today, but thankfully he is now on 4 days off! So I am hoping she arrives when he is home so he doesn't have to go back to work for a few weeks! :)
Anyway, this blog post is just a short one to show you what I made for our baby during this pregnancy, I would've loved to sew & crochet more things, but honestly with being unwell for most of the pregnancy & just not being that talented at it, I just didn't. But I am still proud of the 2 little things I made her!
The first thing I made for her was a soft fabric story book. It wasn't too hard, it came with directions & I really enjoyed making this one. It didn't turn out 100% perfect, but I am fairly happy with the result & it was my first thing I have ever sewn on my own without any guidance from my Mum! :)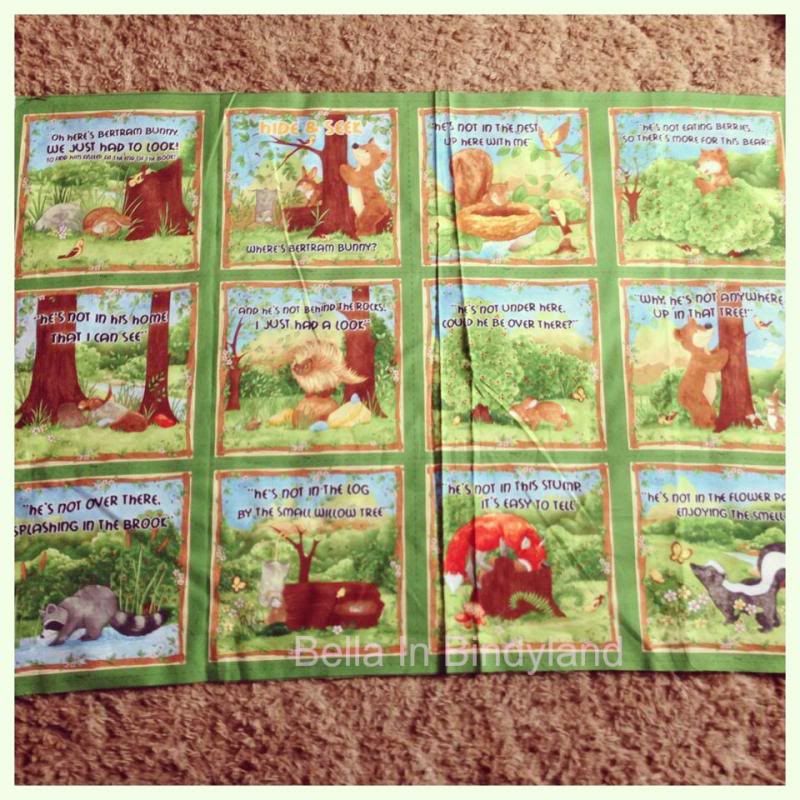 This was what I started with. I bought this book panel from Spotlight... (I also used wadding in between the pages to make it softer!)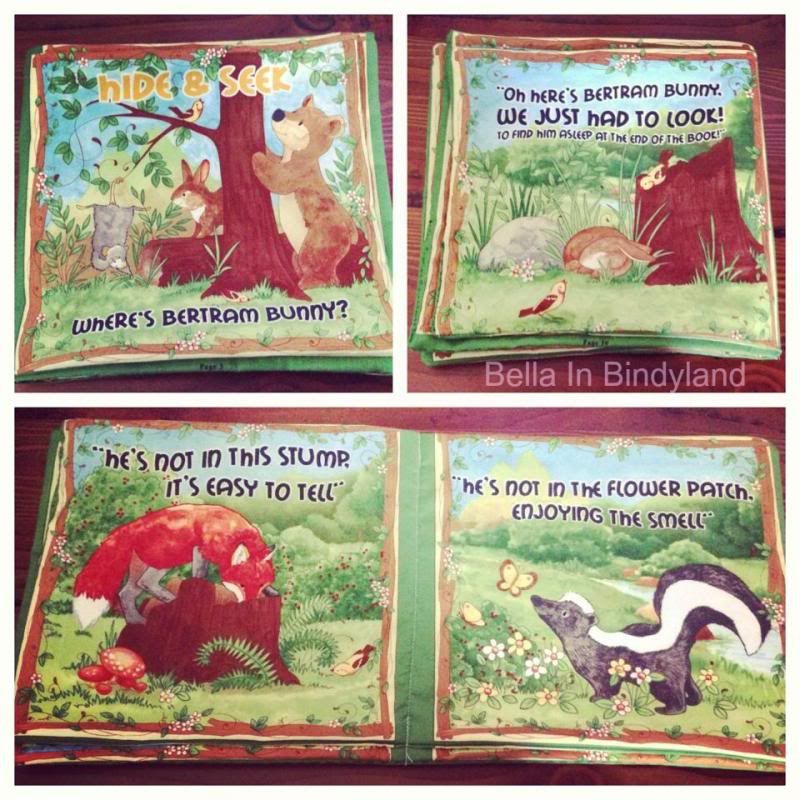 The finished project. :) Not entirely perfect (some of the pages aren't all the same width) but I think it's super cute & I really like it, so I hope my little Rexy does too!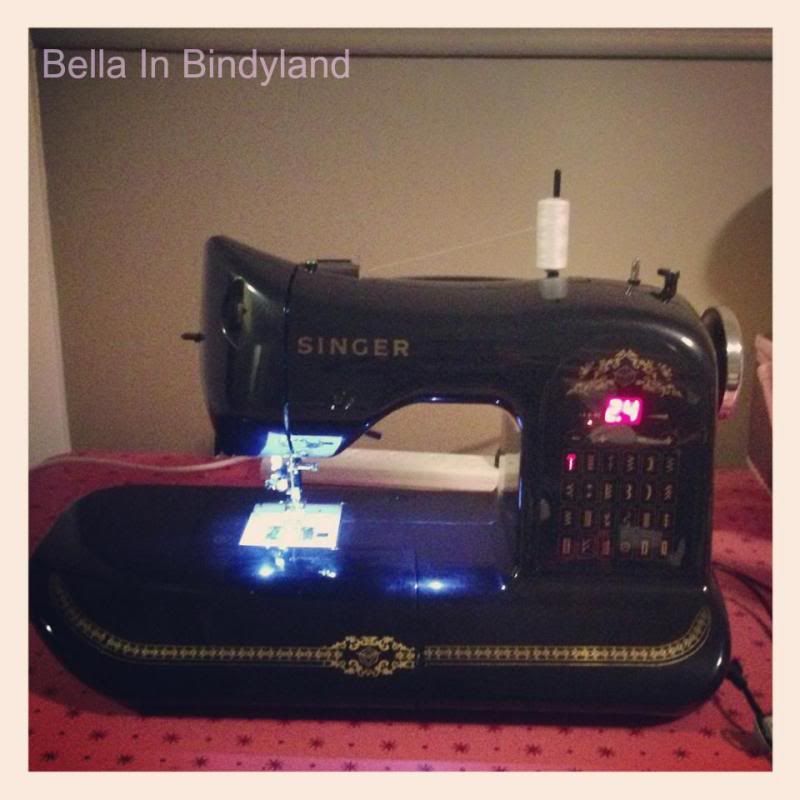 This is my sewing machine that I sewed the book on, I don't use this machine enough, I really want to learn to sew better! Maybe that can be a goal for 2014!!
(My blog post on this machine can be found HERE)
The second thing I made for Rexy took pretty much my entire pregnancy to complete, I crocheted her a blanket. Oh my gosh, talk about frustrating & time consuming! I really don't think I am a 'crocheter' - like it was easy enough to do once I got the hang of it, but it is just very time consuming and for some reason my arms would ache if I did it for too long... But I finally completed it the other week and I am so glad! It is a little bit tight in the middle section because at that point I was still getting use to the stitches (is that what you call them?) & how tight to pull the wool, but I eventually got the hang of it & the rest of the blanket looks ok. The main thing is it is a super soft & snuggly warm blanket that Rexy can have. I hope she likes it & doesn't judge my lack of crocheting skills to harshly!! Thank you Mum for teaching me how to crochet!! (My Mum is really good at sewing & crocheting, she crocheted Rexy a beautiful white & pink blanket with a flower on it!)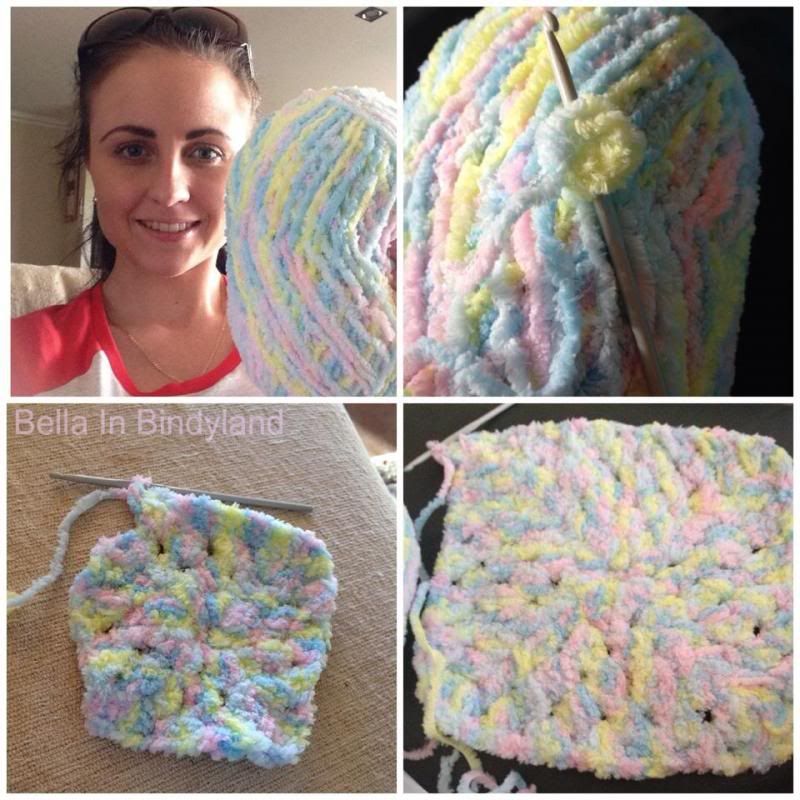 Me and my first ball of wool, look at the excitement - I clearly didn't realise how frustrating it is to crochet. HAHA!
Many nights were spent like this, especially if Trent was on night shift...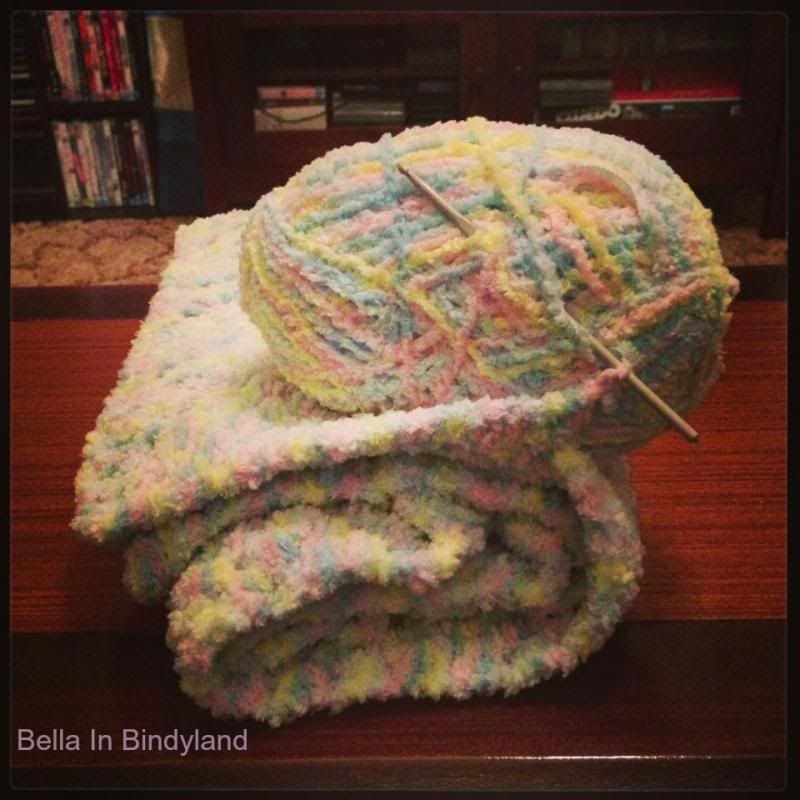 I was so happy when I finally made it onto my 3rd ball of wool!! This one seemed to take the longest to finish though...
From start to finish - my crocheted blanket for my little Rexy. It isn't 100% perfect as the tension in the middle is a bit tight, but hey I finished it & it is very snuggly and soft!! I hope Rexy loves it! :) At least I now know how to crochet a blanket!!
So they are the 2 items I made for my little girl...
Not totally perfect, but I am happy with them for being first attempts & I hope she loves them! Hopefully I can sew her some more things soon, I really enjoyed sewing the book - the blanket however wasn't my idea of fun, but I am proud I made the effort to complete it!!
I hope you all enjoy your Monday, I am once again just waiting for our baby Rex to arrive...