Hey everyone,
So it is October 16th - and STILL no Rexy...
Yesterday my sister suggested I write a blog on 'waiting' to the pass the time...
So, yes I am still waiting...
Today Trent and I took advantage of it 'just being us' and shouted ourselves a lunch & movie date! Then we did some shopping which involved a fair bit of walking & then did the groceries, I am wanting everything 'stocked up' so I don't have to stress too much about doing groceries once I have her!
So for some pregnancy news...
I had a doctors appointment yesterday with my new doctor.
Unfortunately my normal doctor who I think is amazing had to go overseas to New Zealand for a conference, we didn't think this would be an issue for me as he was very confident I would've had Rexy between 37-39 weeks, clearly that is not the case as I am almost 40 weeks and she is not here. (H
e even stayed on call just for me over the weekend until Monday the 15th, because he thought I would've went early.)
We could've went down the road of induction or c-section before he left, but he is more of a fan of "letting a lady's body do what it should naturally" and I agree with him that & I didn't want to intervene unless it's necessary & not just for convenience or comfort...
So he assigned me a new doctor and to be honest, I miss my old doctor. I think it is just because I have had 9 months
(well almost a year, because my original doctor was the one who helped me when I lost my first baby)
to build a good relationship with him, now this new doctor I have had only 1 appointment with, so understandably we aren't as comfortable with each other - this sucks & it makes me fairly sad...
So the new doctor said I was doing fine, my blood pressure was good & she was positioned correctly and it is just a matter of waiting. He did 'check' me, which is something my other doctor hadn't done (mainly because he said it wasn't necessary at the time when he saw me), but anyway... I was checked (which hurt & was uncomfortable - gosh I have to get over this 'privacy' thing haha!) and he said my cervix was still "hard & closed" or "hard & long" or hard and something, I couldn't concentrate, I was a bit stressed at this appointment as I am a tiny bit upset that the doctor I really like won't be the one delivering my baby. Either way my cervix wasn't "looking favourable to deliver in the next 48 hours" - so when he said that I felt a bit sad.
For the past week I've been having fairly intense (but not regular) braxton hicks & I have just been a bit 'sore' in general and I thought for sure maybe I was getting close to going into labour, I am honestly surprised & a bit upset I haven't had her by now... But it's nothing I can control, so I just have to stay positive & believe "she will come when she is ready"...
But if by chance she hasn't come by next Monday which is the 21st/October (she is due the 19th/October) I will have another doctors appointment during the day & that night I will most likely be admitted to hospital for an induction. I am still undecided if that is what I want to do, ultimately I wanted to go into labour naturally & just see how I handle everything pain wise... (So that's what I am hoping still happens, we still have a few more days so it still may go my way!!)
I just feel like if I have to be induced or end up with a c-section I should've just scheduled it with my regular doctor so I would be comfortable with who was doing it. Not that this other doctor isn't good, it's just I barely know him...
I'm not mad or upset at my doctor for not being available, I understand these things happen & he needed to be at this conference. I am just upset & stressed out about the situation...
But ultimately as long as she arrives safely & is healthy, I will be happy. At the end of the day, that is all I want - a happy & healthy little Rexy!
So she still has 3 days to arrive (to be on her due date), so I am hoping, praying, crossing my fingers she just decides to be on time...
Today I am feeling ok, still fairly tired just because sleep is getting more & more difficult. If I am not up peeing every few hours, my lower back & hips just ache from sleeping on them & I wake up in pain. My whole life I have been a tummy sleeper, so it feels so unnatural
for me to sleep on my side...
She is still active which is good and I guess she just enjoys her warm & safe little home & doesn't want to come out yet, no matter how many times I tell her she is evicted.
I haven't been trying anything really to bring on labour, besides from trying to remain active by walking & in the groceries I did buy 1/2 a fresh pineapple as I read pineapple can bring on labour and I feel like pineapple & ice cream for dessert - so can't hurt to try!
So yes, that's the latest 'pregnancy news'.
Anyway, here are some 'bump photos'...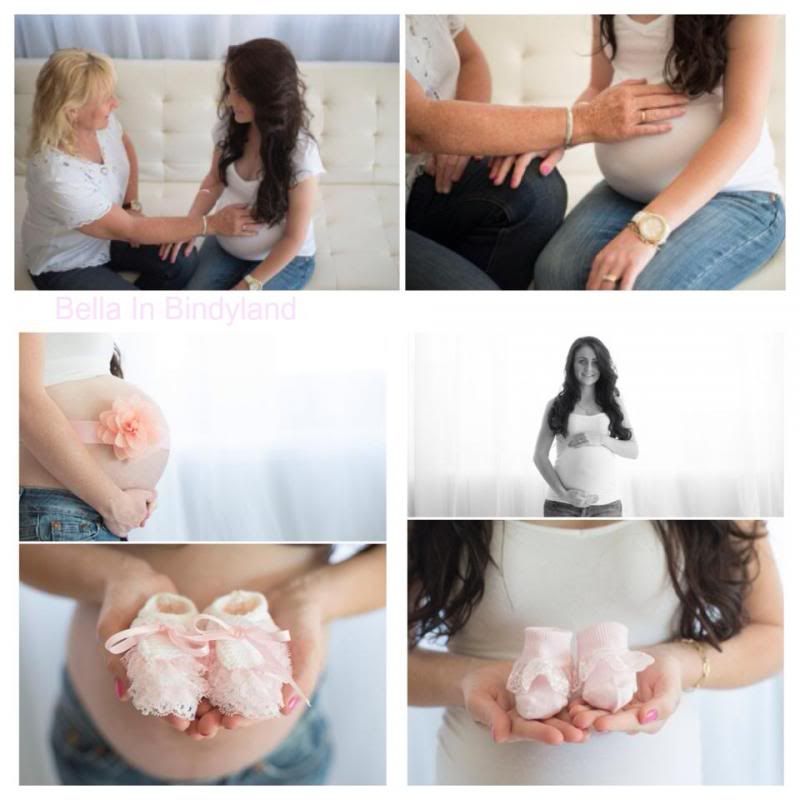 Some of my studio maternity photos that the very talented Nicole from Birthography took of me & Mum when I was 37 weeks & 4 days pregnant (The pink booties are mine from when I was baby, 25 years ago! And the little pink socks were a gift my Dad bought just for Rexy & she will wear them home from hospital!)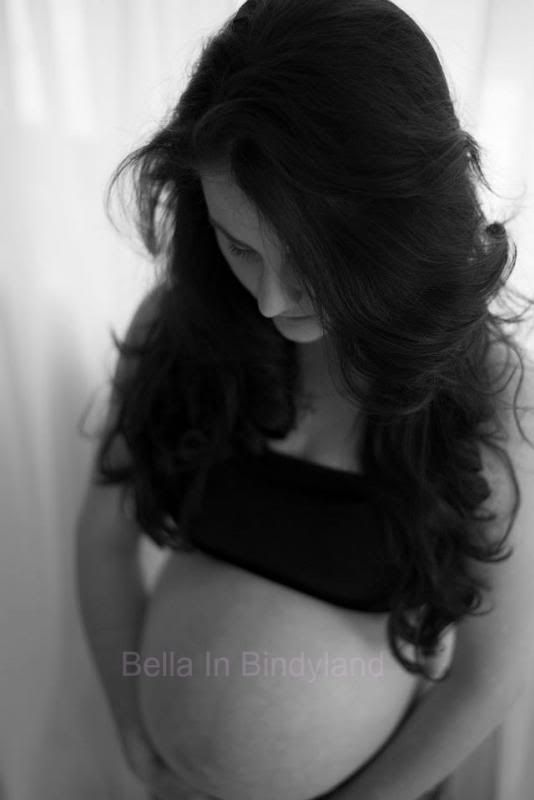 Not a fan of naked belly shots normally, but I really love how pretty this one turned out! Nicole is such a talented photographer! I cannot wait for her to take Rexy's newborn photos!!
38 weeks & 5 days pregnant, this was the last appointment I had with my regular doctor. The bottom photo is little Rexy's face... (Awww!!)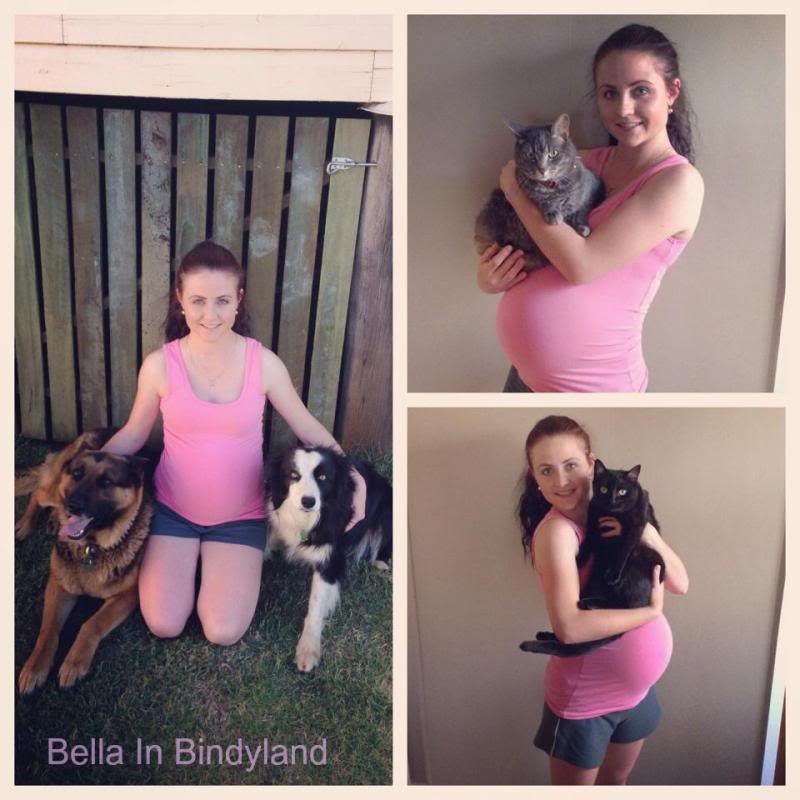 38 weeks and 5 days pregnant, with my fur babies!! Who are still so important to me. They have all been getting trained for when Rexy arrives (especially the cats, as they are strictly indoor animals!!)
39 weeks!
39 weeks & 3 days pregnant, before my doctors appointment yesterday!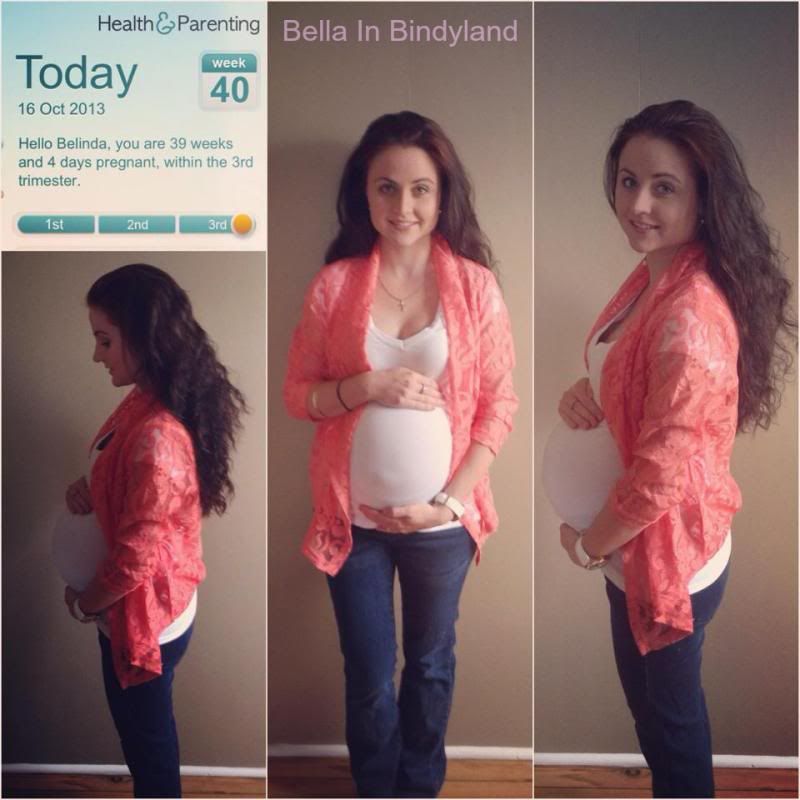 39 weeks & 4 days pregnant. I thought I would dress up a bit 'nice' today for our date. Maybe the last time I wear my 'maternity jeans'!! :)
So that is my update for now, maybe this will be my last 'pregnancy update'...
If you could all send lots of positive eviction thoughts to Rexy that would be appreciated (or maybe just some prayers?) I just would ultimately love to go into labour naturally without intervention, but if it's needed - it's needed. Time will tell soon enough, but for now I am staying positive that she will come soon! I admit I was fairly emotional & upset about it all yesterday, but today I am feeling a lot better & just trying to be positive.
Everything will be fine no matter what happens, I still have a good doctor, he just isn't my regular doctor! :)
Hopefully I will be introducing you all to her soon! (If you want to be informed when she is born follow me on Instagram - @Bella_In_Bindyland or on Twitter @Bella_K)