Hello!!
Wow, time seriously has just gotten away from me this past few weeks, so sorry about such a delay with this update! Trying to keep track of everything whilst being pregnant is hard! Lately I feel there just isn't enough hours in the day!
Anyway, as I type this I am 29 weeks & 4 days pregnant, last week I filmed a pregnancy vlog which can be found HERE or at the bottom of this post...
I pretty much cover everything that has been happening lately in that vlog, so make sure you check it out... I discuss my absolutely humiliating & horrible experience with the 'glucose tolerance test' - argh, just typing that makes me feel uncomfortable. I have a huge fear of being sick in public & well, yeah I was sick... Like badly!
I will go through the symptoms I've had lately;
Morning sickness - oh YAY, my wonderfully horrid friend that I thought left me around 18-20 weeks is back... I am nauseous pretty much the entire day & I still throw up every few days...

Reflux/heartburn - seriously having this with nausea is torturous! I hate it! Bedtime is the worst for this, I often have to leap out of bed and sprint for the bathroom because the reflux is so bad it causes me to throw up!! I sleep on 3 pillows so I am elevated, but it still doesn't help!

Leg cramps/pain at night.

Restless legs at night.

Right side pain in my back/ribs - I assume this could be from my scoliosis.

Exhaustion/weakness.

Fairly emotional - I am normally not a cryer or a 'sad' sort of person, I'm more typically an angry person (haha) than an emotional person so this is a new experience haha. I just find I get a bit down when Trent is at work, like I just miss him a lot... (awww...)
Cravings lately are nothing super weird or crazy, I pretty much just love desserts/chocolates/sweets (junk food!!) and I am still loving summery sort of dinners/meals (chicken sandwiches, wraps, salads, fruit etc).
I think Rexy is doing well, I can actually see my tummy move because of her which is crazy & so surreal - I love it! (On my instagram account I posted a video of her moving - @Bella_In_Bindyland) I do feel some pain when she moves into weird positions, my tummy sometimes feels heavy, tight or I feel like pressure in the lower bit of my stomach. Her latest trick is pushing up under one rib and stretching out to kick down...
We attended antenatal classes the other weekend, which I feel was fairly boring! The main reason we did them was so we could tour the labour ward, it was a 2 day weekend course from 8am-3pm/5pm each day... I feel I didn't learn anything I didn't already know, but I guess it was good to just refresh on a few things & be able to feel confident that what I knew about pregnancy, childbirth & babies was all correct!
I am feeling good in general, I am getting so extremely excited for October to come. I cannot wait to meet little Rexy. I am not scared of the thought of childbirth, I am actually fairly calm about it all (I think). I don't have a plan of how I want it to happen, I just want her to be delivered safely, so I am not phased as to how she gets out - just as long as it is safely :)
On the past weekend Trent & I went to Brisbane to buy a cot, change table, bath & a few other little things (I will do a haul video shortly - I do have 2 more hauls coming up first though!) So I am feeling very happy that we have most of her big stuff organised, next month we will head back to Brisbane to pick up the capsule & pram and then we are done! We also set up all the furniture on Saturday night, her room is almost finished being painted!
I am going to hold off showing any photos of our furniture/baby room until it's all completed!
Now for some photos of the latest 'Rexy news' & belly shots;
25 weeks pregnant!
26 weeks pregnant (this was day 1 of our antenatal class!)
A few photos from our antenatal class weekend. Of course I get given the creepy looking doll!!!!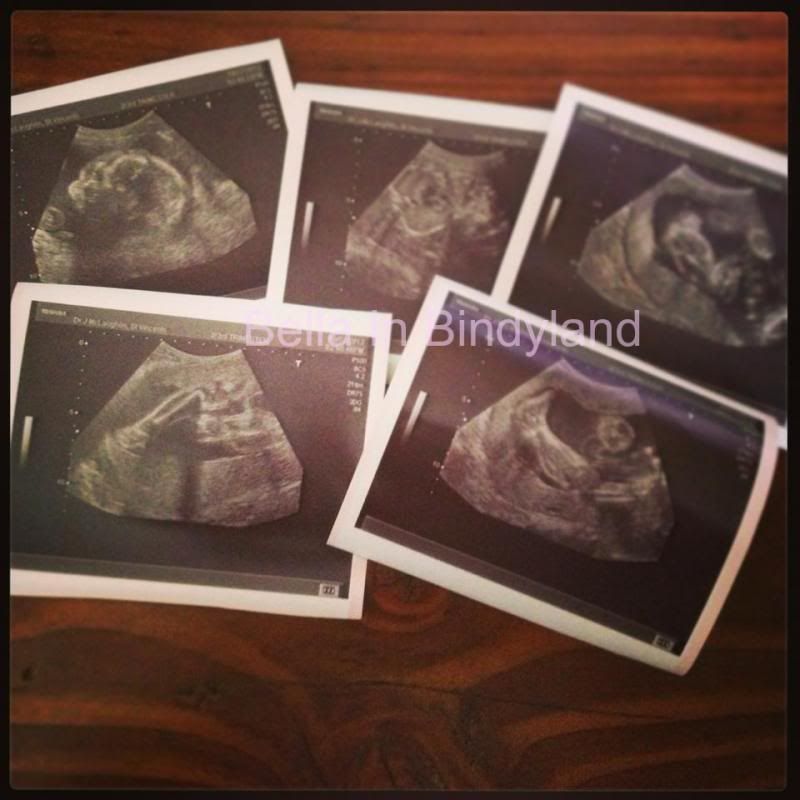 Rexy at 26 weeks - she is now too big to fit into one scan photo!!
27 weeks and 4 days pregnant at Hervey Bay for our baby moon (blog post coming soon!!)
28 weeks & 4 days pregnant!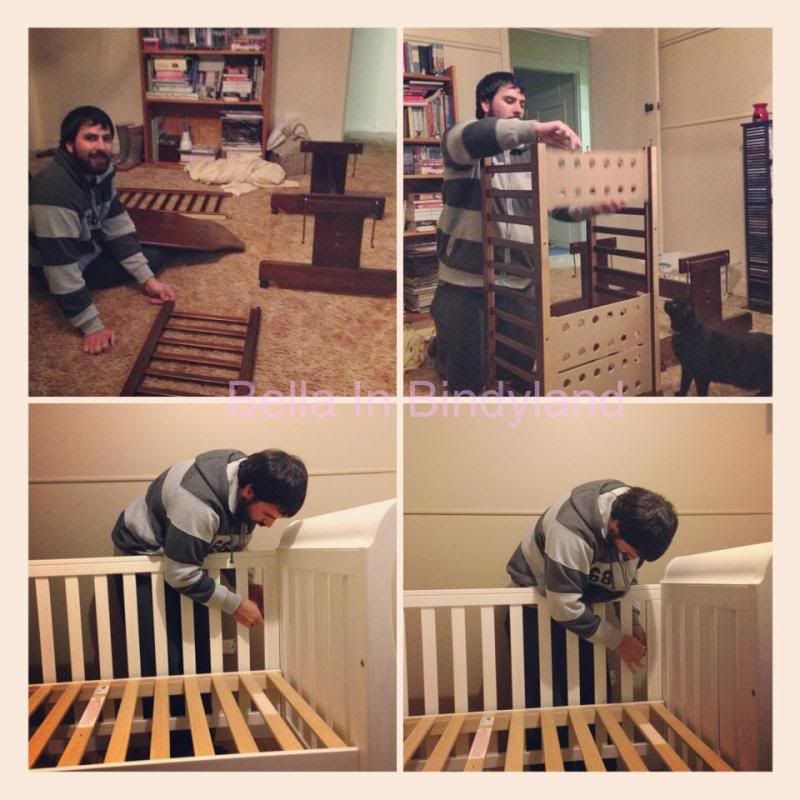 Trent building Rexy's cradle & cot! *Sneak peek of the cot - we changed our mind on furniture colour!!!*
Click HERE to watch my latest pregnancy vlog, or check it out below! :)
I hope you enjoyed this pregnancy update, if you are also pregnant let me know how you are going below! Or if you have any tips on surviving some those symptoms please leave me a comment!
:)