Ok so I'm 24 weeks pregnant (well 25 tomorrow), I know I am a bit behind on the pregnancy vlogs/updates - sorry! Life has just been busy lately!
I filmed a pregnancy vlog just the other day discussing most of my symptoms, how I've been feeling etc, so if you would like to watch that check it out below or click HERE...
The only symptoms I forgot to mention in the video was I guess, sleep... Some nights I'm sleeping right through the night but others I just cannot sleep at all. I will be up tossing & turning, peeing and I even find myself getting really hot in the middle of the night. Ever since I purchased this giant body pillow from the Pregnancy Expo, it has helped my sleep tons! I did have just a straight body pillow, but I would still wake up in the middle of the night with aching hips. But this one is a lot better.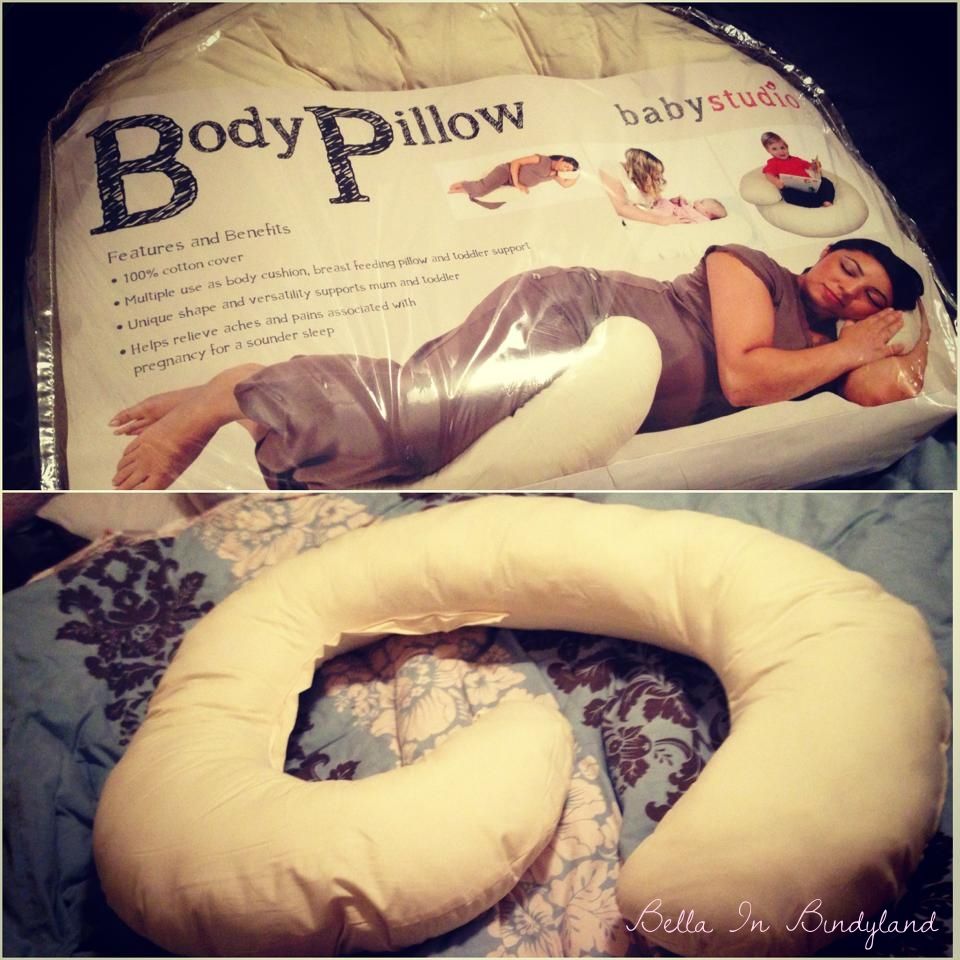 My odd shaped pillow which I love...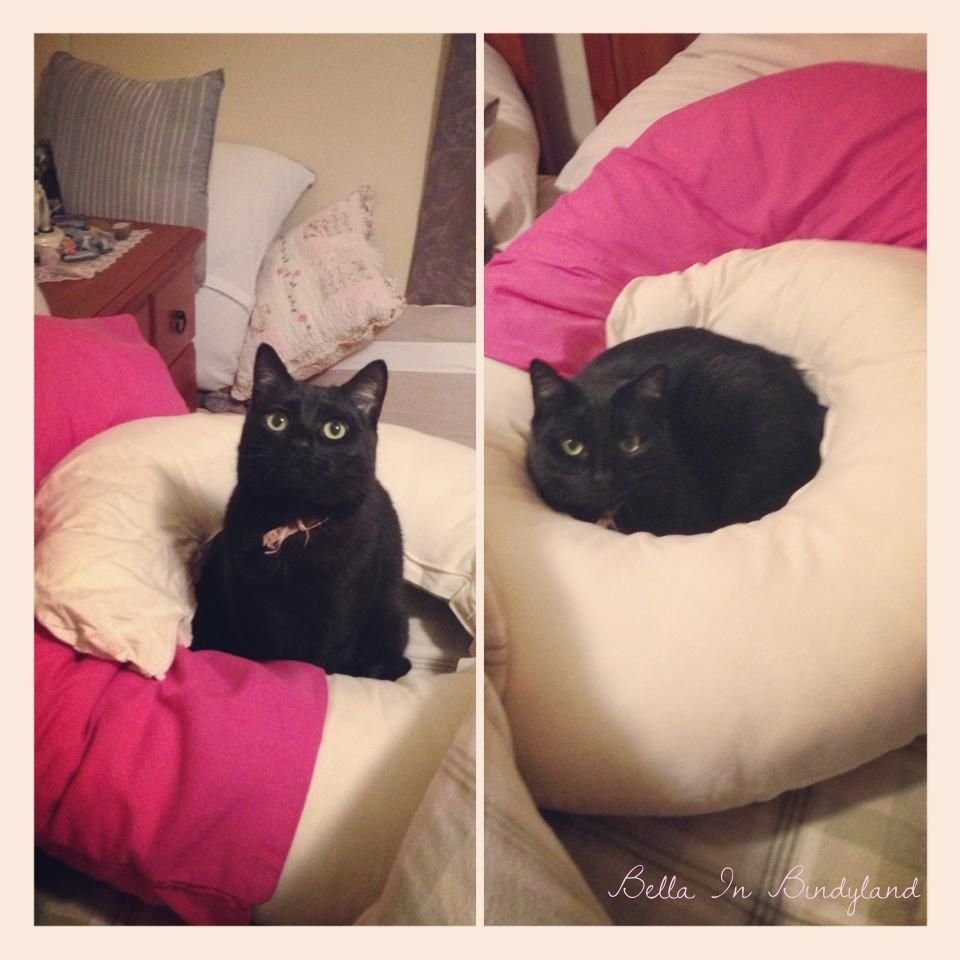 Spooky loves it too!
Everything else I pretty much covered in the video, but since the video though I've noticed my morning sickness seems to be returning!! :( I've been unwell until about 2pm every day for the last few days... So that sucks, I have even thrown up a few times!! So nausea + reflux + heartburn = hell! Hopefully the vomiting & nausea is just a temporary thing & will leave again soon!
Emotionally I am feeling good about everything, I am happy that I can feel Rexy moving more & more everyday. It is such a cool feeling & it puts my mind at ease that she is ok when I feel her flipping around or punching & kicking. I am so happy to be getting closer to meeting her.
I know I didn't add a belly shot into the video - sorry! But for those that asked, here is one from me at 23 weeks. I don't think I've changed that much since then!
I hope you enjoyed my pregnancy vlog, if you have any questions please leave them below in a comment, tweet me (@bella_k) or Facebook me HERE.
Thanks so much for stopping by!