The other week at some ridiculous hour in the morning my home phone started ringing (ok, it was more like 7am, but I sleep in a lot lately), on the other end was my Mum saying "so are you on your way over?" I was slightly confused and tried to think if I had made plans with her for that day, after asking her what she meant, she told me to check my phone. And on there was a tiny little furry face. She had a wallaby!
Dad had found her early that morning when he was driving out to work. Her Mumma had been run over & this little critter was sitting beside her Mum, so Dad scooped her up, tucked her into his shirt (where he keeps most baby animals he finds) & drove home.
If you are new to this blog I cared for a wallaby for around 6 months a few years back, I like to think I am fairly good at wallaby raising. (If you want to read about my first wallaby 'Paddy' click HERE, I have a ton of posts on him & they all include some adorable photos)
Once I got to my parent's house, Mum & I had to make a decision if we were going to raise her ourselves or send her to a carer. At this point in my life, as much as I would love to have a wallaby - I can't. Being pregnant & trying to organise our life just didn't allow me enough time to truly dedicate myself to caring for her. Wildlife caring takes 24/7 commitment, there are no holidays & no pay. And Mum is helping me out a lot with being pregnant & her life didn't allow time to raise her. So I called the lady who I have my wildlife carers permit under, she said she was more than happy to let us keep her until the weekend & just to drive down to her house whenever we wanted to hand her over.
So Mum & I headed to the vet to purchase some Di-Vetelact (which is a special formula that wallabies can have, other animals can as well. Other carers use other formulas but this is the one I used on Paddy & feel comfortable with)
So for the next 3 days Mum & I took turns feeding & toileting our new little furry friend. She slept at Mum's house, but I would come over in the mornings and help Mum during the day. On Friday afternoon my Dad, Mum, brother & I travelled to Ipswich to hand her over. It was a little bit sad saying goodbye to her, but I know it's for the best & I didn't cry! (I did however cry when I put Paddy into a slow release program, he was like my baby)
When I posted photos of Oakey (that's what we named her as Dad found her near the town of Oakey) I had lots of comments, the normal "so cute" type of comments, but I did get some that made me a bit sad. Comments that were along the lines of wishing they could have a pet wallaby. That makes me sick. I know in America (& other countries) you can buy wallabies as pets, in Australia that is illegal. I honestly believe they should not be sold as pets, these animals are wild, they are in no way domestic. As much as I loved Paddy, I knew the very best thing for him was to be released back into the wild, which he was successfully. (For more on this issue click HERE, I wrote about my feelings towards this when I had Paddy)
But enough with that, here are some photos & video of our little cute furry friend we briefly cared for the other week... (In the video below you can hear the little chirping sounds that baby wallabies sometimes make)
Little Oakey. If you can't view the video click HERE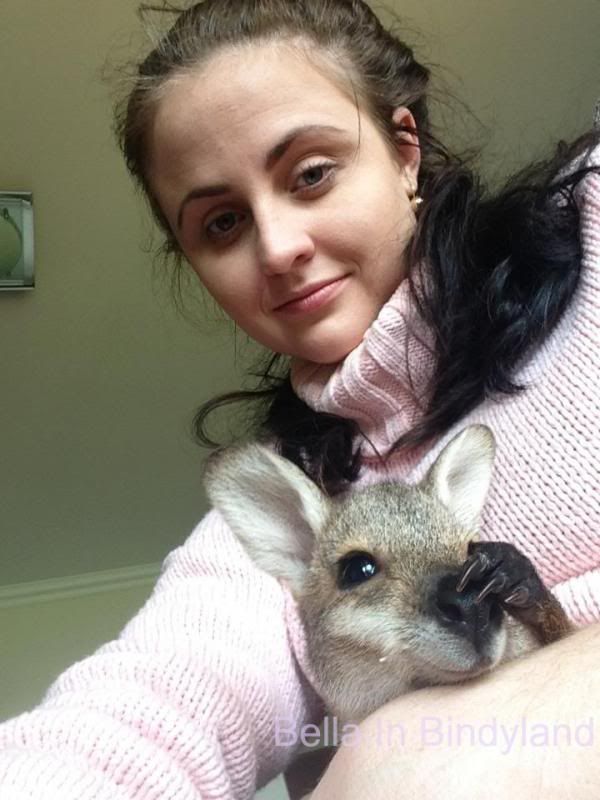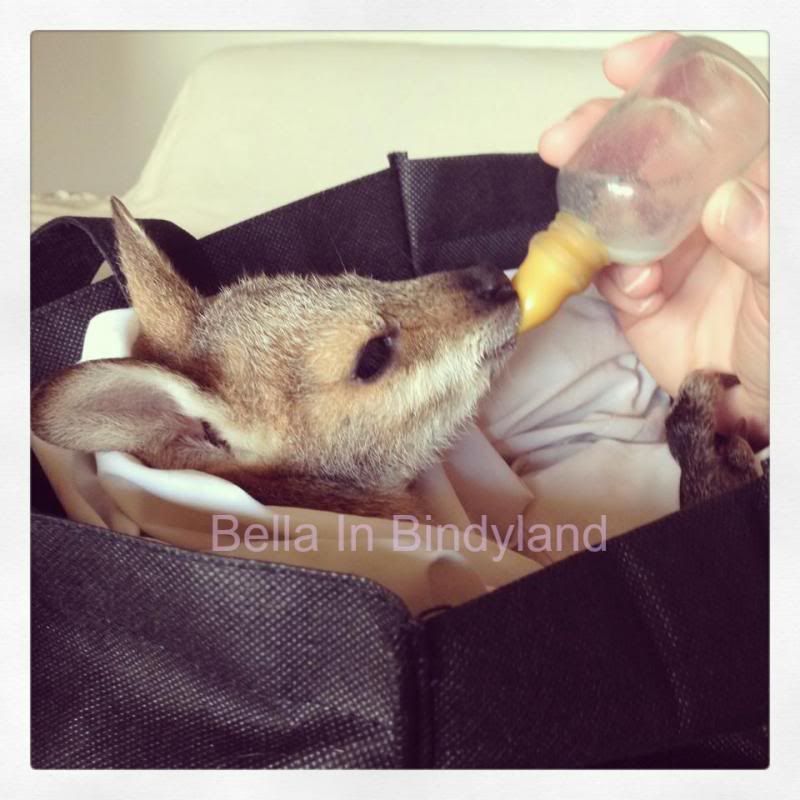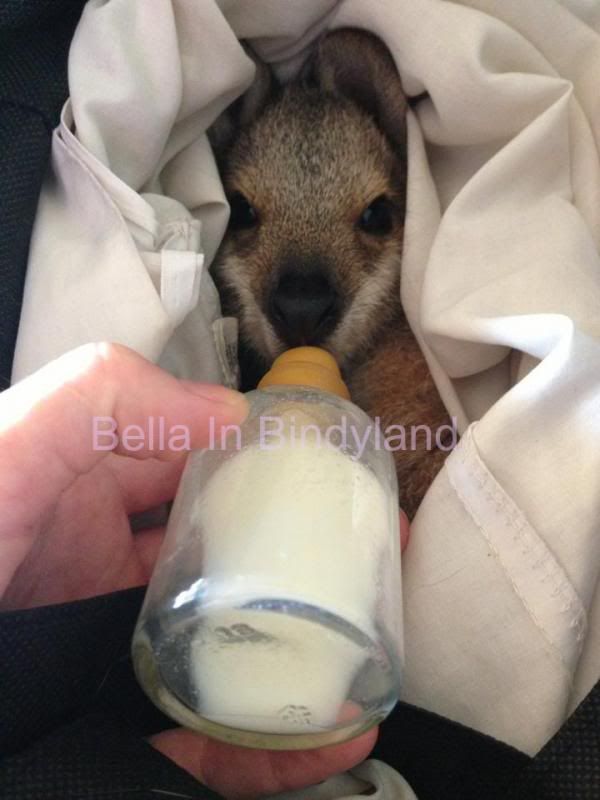 Feed time...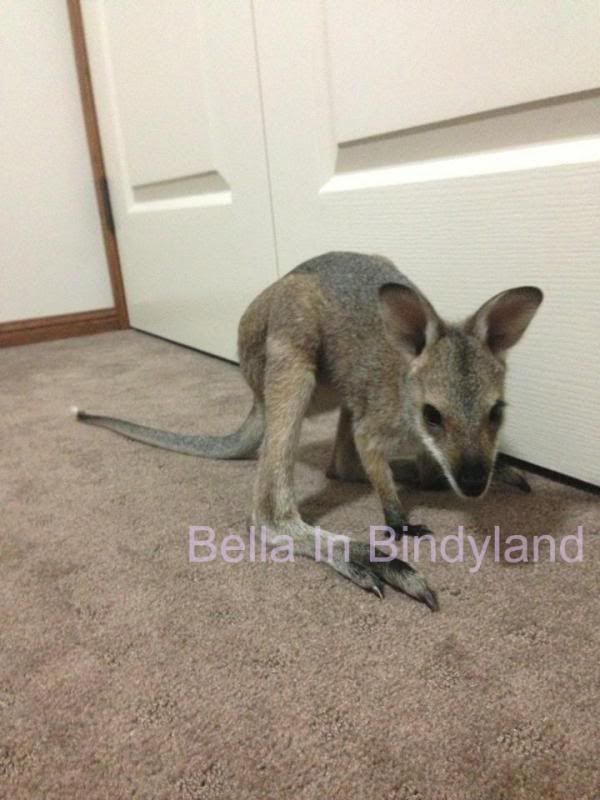 Oakey.
Oakey & I.
Saying bye to Oakey. x