Hey everyone!
Ok, term 1 of the new school year is well under way here in Australia. I know a lot of my readers & friends were sending their little ones off to school for the first time this year and some have a older kids returning to school and some of my readers are even still at school. So I thought this post would be appropriate :)
The only person in my family who is now still at school is my little brother (who is actually not little at all - he is actually the tallest in the family), Tristan is in grade 12 this year and has a huge year ahead of him. He is completing a vet assistant traineeship through TAFE & will also be completing the QCS test and plans to attend university next year. I am so proud of that kid, I know he will do great things. But I also know how stressful grade 12 is, I also did the QCS test in 2006, not that I had the pressure Tristan does by no means, but even then I found school stressful & I think preparing for school really helps eliminate stress.
I really liked having my school books all decorated & made to be individual, if you want to check them out click HERE. I know that is maybe more of a girly thing to do, but I found I was more inclined to keep my notebooks all neat & organised if the covers were awesome & pretty!
Of course being organised for assignments & home work is key to having a great school year and also eating well is super important.
If you want more tips on having a successful school year click HERE to read a previous post I did on "back to school".
A few "back to school necessities" that are also handy to have in everyday life are; a spare house key, a spare pen & a neutral shoe shine.
I find these 3 products are very important, I think neutral shoe shine is brilliant as it can work on any coloured shoe, this colourful spare key is going to be very helpful as my house key & my parents house key are almost identical & I often confuse them both (which sucks when it's pouring rain & I'm fumbling with keys) and a tiny pen I can clip to the inside of my handbag is great for not taking up much room & always being handy!
These 3 items are all from Mister Minit , they have a huge range of services & items that are handy for back to school. They do everything from shoe repairs & key cutting to engraving, they sell pens, keys, key rings, shoe products, laces and all these products are very reasonably priced. They have 225 Mister Minit shops across Australia & New Zealand and they all have the 'while you wait, while you shop' approach and most of their services can be completed while you do some shopping!
I hope you enjoyed this post & found it informative.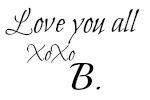 *This post was a sponsored post by 'Mister Minit', all opinions are honest and my own. The pictured products was sent to me for review. If I didn't personally shop at this brand or know of them I wouldn't support them, they are a brand I trust and regularly use. Please read HERE for more on my 'Policy & Information'.