Hello!
I cannot believe we are already 15 days into the new year.
In the past 2 weeks I have taken a little bit of a break from blogging & I've been doing a little bit of reflecting... Mainly I've been thinking about what I want to achieve this year...
The main thing I want to achieve in 2013 is to get into a regular blogging & filming schedule.
In order to achieve this goal I need to firstly do a few things. Firstly I need a nice work area, that can motivate me. I hope by the end of March my study will be near completion (flooring should be done by the end of the month, but furniture & decor will hopefully be sorted by March).
Secondly, I need something to keep me focused, I am a terrible procrastinator, so
to keep everything going consistently I need to focus on planning regularly & I figured a planner would be handy, yes I have my day-to-day diary, but I want more of like a specific 'Bella In Bindyland' style planner.
So when I was contacted by a great company
'Personal Planner'
, I couldn't pass up their offer to do a review & a give away!
(Keep reading for the give away details)
This was exactly what I was looking for, a company where I could design what I want in my planner... Now I don't actually have my planner yet, (it's in the post, when it arrives I will do an honest review on the product, but I am sure I will love it, because I designed it!) but the whole designing process was great & so simple to do...
So I have taken the right steps towards getting that goal underway. Let's hope it helps me stay organised & helps 'Bella In Bindyland' have a year even more successful than last.
(If you have any tips of how to maintain a regular blogging/filming schedule please let me know!)
My other goals for the year are fairly standard sort of goals;
I want to focus on my beliefs more, I've found a great Church online & I watch all their services & I aim to watch them every week...

(Unfortunately I can't find one in town that I really like, but I am still searching, so if any Toowoomba people have recommendations for a fun & "young" church, please let me know!)

Eat more healthy. I already have a fairly good diet, but just adding in more 'super foods' is the goal this year. I've just purchased my first bag of black chia seeds & Goji berries, both are yummy & good for me!

Try & sleep more... I am bit of a night owl, I want to try and change that.

Try and stress less, everyone & their dog knows I'm stressful person who can have a bad temper, I am really trying to work on this.

Just be a better wife, daughter, sister & friend.
Now getting back to the topic of planners, to celebrate the start of a new year & to help inspire my readers to have a wonderful & productive year, the great people at 'Personal Planner' have offered a free planner to one of my readers!
With 'Personal Planner', you are able to design your own planner - entirely! From the front cover to the back and everything in between!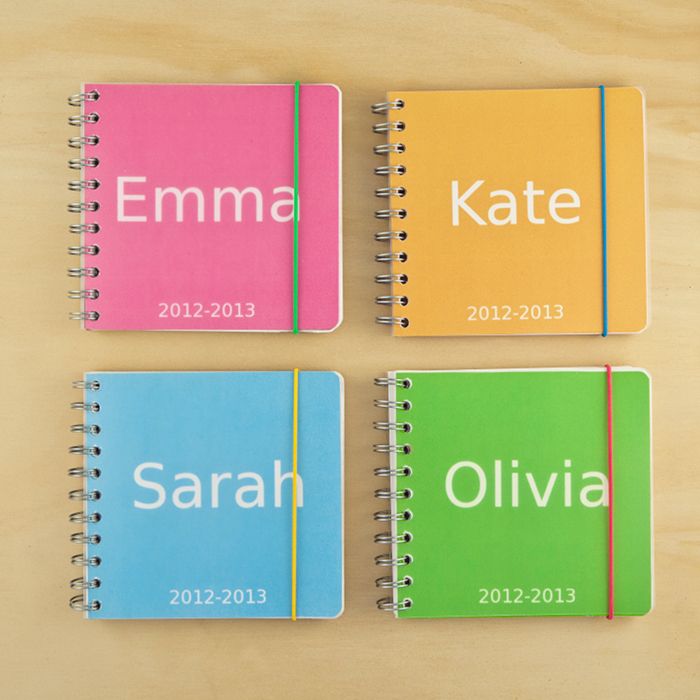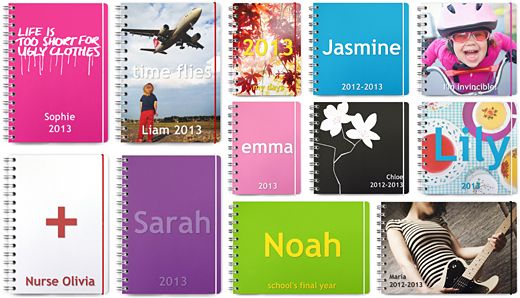 There are so many options to choose from!
The options are amazing, I really enjoyed creating mine...
There are 4 different size options, I chose the large one. :)
The colour range is great, you can also upload a photo to be your cover photo if you want, I went with a simple pink & white theme.
You select what you want added to your pages, you can add in modules for to-do lists, workouts, an ideas section & so much more.
And one of the features I thought was amazing is you can personalize it by adding your family & friends birthdays into it! I love that!
You also get to select what goes in the back pages, it could music sheets, graph paper, sudoku, lined paper, address pages... But guess what I chose? Colouring in pages, heck yeah! I love to colour (haha, I find it relaxing!)
The whole design process is really easy, I had mine done in under an hour - the only reason it took me that amount of time is I am the worlds most indecisive person & it took me awhile to pick a colour combination & some of the other details!
This is the first step of the design process, see how simple it is!!
I highly suggest you head on over to their website (HERE) and have a click around and check it all out, it really is a great concept & very user friendly.

For your chance to win a free planner that you can design for yourself, follow these easy steps & guess what, this give away is international!;
Leave a comment below telling me your news year resolution and how a new planner could help you. Please also include your name & email address so I can contact you if you are the winner.

Please like 'Personal Planner' on Facebook - click HERE.

If you have a Google account I would love it if you could subscribe to my blog! (I know not everyone has one so this isn't compulsory)

Competition runs from the 15th of January 2013 until the 25th of January 2013. (A total of 10 days)
Good luck to you all and I hope 2013 is going to be fabulous for you and me both!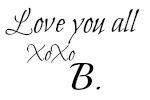 Terms & Conditions;
Winner will be selected at random using random.org.
Winner will be drawn on the 25th January 2013.
Winner will contacted via email & maybe announced on my Instagram (bella_in_bindyland), Facebook (Bella In Bindyland) & Twitter (@Bella_K).
Prize cannot be exchanged for money.
The company 'Personal Planner' will be emailing the winner the gift card code to be used for a free personal planner, in no way at all am I responsible for delivery of the prize, but I have full trust in the company they will deliver.
As mentioned above, this is a sponsored post. All opinions are my own & 100% honest, for more information on sponsored post please read my 'Policy & Information' section.