Hey all!
Wow, I've blogged everyday for 14 days, that is insane! I've noticed Sundays are the days I have most trouble with, maybe because normally on Sunday nights I like to relax, do my nails and watch a movie...
And tonight I have pretty much done that, I am eating choc-chip cookies from last night, watching some of my favourite movies and painting my nails...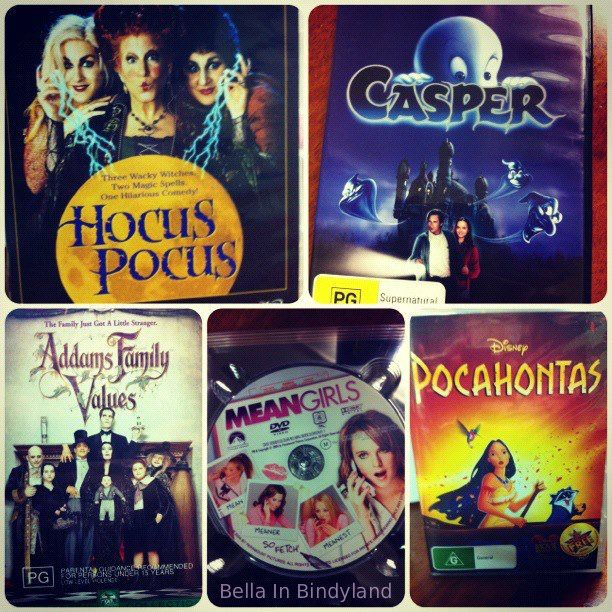 My movies for the night. So far I've watched 'Addams Family' and now I'm onto my Halloween favourite; 'Hocus Pocus'!
Because I am running low on things to talk about I thought I might cheat again this Sunday and post some more of my favourite quotes. So enjoy;
I love this one!
AMEN!
This is fantastic!
TRUTH
Yes, yes I do...
I put this one in to blow your mind, it really works!
Ok well, I hope one of those inspired you or 'spoke' to you... I love them all!!
Please let me know in the comments below what your favourite quote is!
I'm off now to watch 'Hocus Pocus' and relax!
Love you all!
XoXo.
B.
PS; If you haven't already I would love it if you could come over and 'LIKE' my Facebook page which can be found HERE. Or follow me on Twitter HERE or find me on Instagram @bella_in_bindyland... Thanks!