Hey everyone!
Ok this is a bit unusual, a blog post a day after another... But this month (October) I am participating in 'Blogtoberfest' 2012. Which means I will be posting every single day during October, well I will try to! I am a fairly sporadic blogger, I try to stick to a schedule and make them more regular, but yeah it never happens!
If you want to participate in 'Blogtoberfest' please click HERE.
So this is day #2 and I am already stuck on ideas... Let's see if I can actually do this!
Today started off a bit stressful, Spook (my cat) wasn't well last night, basically she has a UTI (well I diagnosed that, the vet agreed though). So I was up early and called the vet as soon as it turned 9am and I was there before 9:30am. Driving the 15 minute car trip with a constantly meowing cat is pretty stressful, it actually was really upsetting. I took her to a vet close to my parents house where my younger brother works (he is 15 & is training to be vet nurse, which will help him when he attends university to become a vet - smart kid eh!) The vet looked her over, took her temperature (it was normal) and agreed with me, it was a UTI. He gave her an injection, some antibiotics and I bought her some new cat food designed for keeping cats bladders healthy. We were back at home before 10:30am and all damn day I watched as she walked to the litter box & sat there trying to wee (ok too much information, but seriously this is what my day consisted of, I had to monitor her). I felt so bad, I hate seeing any animal in pain, especially my own babies... She is slowly getting a bit better, but I assume it will take a few days until she is back to her old self.
This was Spook last night, she just wanted to sleep on us...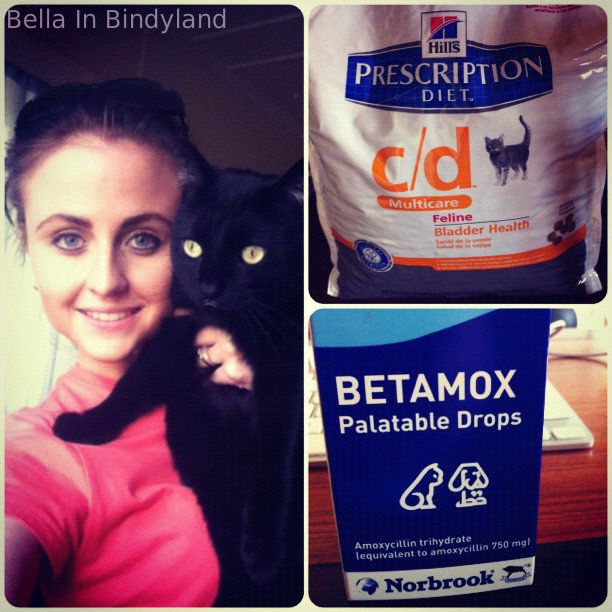 Spook and I today after the vets...
Apart from feeling like an animal pervert all day & spying on my cats toilet habits I also bought out my Halloween decorations. I am a bit late setting them up this year, last year they were all set up by the end of September! This year I am having a bit of trouble trying to get inspired and place things in new spots, I don't want it to look exactly the same as last years, so I am trying to change it up...
One of my creepier Halloween decorations... It's so hard to get really super creepy stuff in Australia, most of it is quiet lame!!
My 2 younger brothers also visited me today, they are off hunting for a few days tomorrow so they came to say good bye... I love them so much! I think it's hilarious how I am the eldest & the smallest!
Right now it's almost 11pm, Trent's asleep (he has work tomorrow) and I'm left here with my thoughts. Sometimes I think being alone with my thoughts for too long is dangerous, I over think everything.
Like right now, I have a decision to make. It is nothing ground breaking or super complex, but it's just an opportunity, I feel in myself it's not right for me even though it would be fun & does have some positives, I think it's more important I continue with what I am doing now & take care of Trent & my family... Like there is a small part of me wanting to do it, but the other part is listing everything negative... So I am pretty torn, but really the answer is clear cut and very easy. If it isn't of great importance and it feels wrong, don't do it.
So I won't.
I don't think.
Gosh, see I am so indecisive.
But no, I just won't
.
Sorry this post wasn't super interesting... I guess after worrying about Spook last night & this morning and then trying to make this decision today, I just haven't been in the best state of mind.
But I do feel a lot better after talking to you all :) So thank you for reading, if anyone actually did...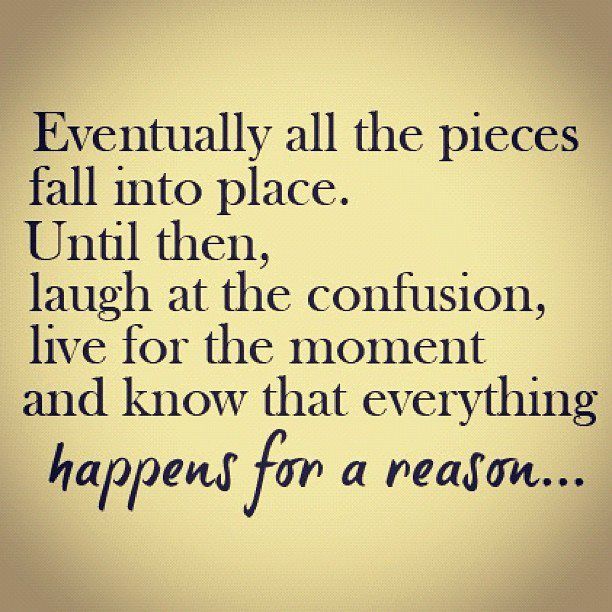 I love inspiring quotes... And these ones just really 'speak' to me at the moment!
Anyway loves, that is all I have for tonight...
If you are a new reader please subscribe to my blog or LIKE my Facebook page so you stay up to date with all my new posts. I am also on Twitter (@bella_k) and instagram (bella_in_bindyland)...