On Wednesday night Trent and I had an impromptu date night. We weren't planning on doing anything, but I did a quick Google search of 'Paranormal Activity 4' and discovered Toowoomba was having an advance screening that night and some tickets were still available. Surprisingly enough the tickets were cheaper than normal priced tickets, so that was great.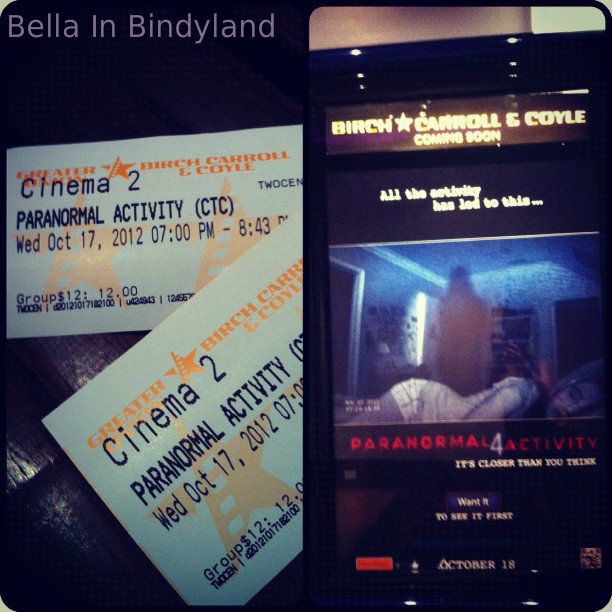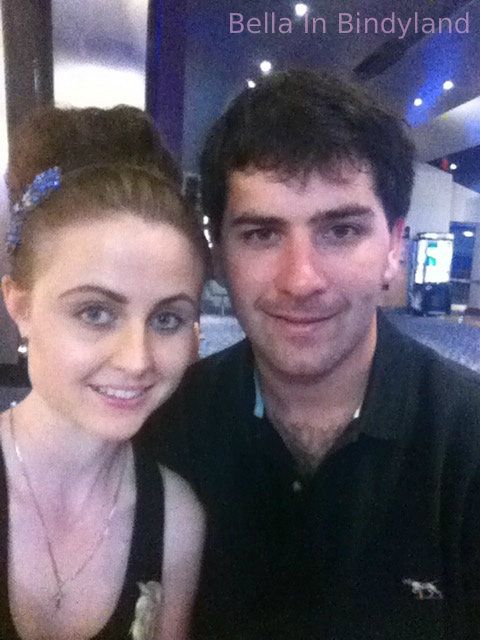 Trent and I on our date.
I was really excited to see this movie as I am a fan of all the others and this one did not disappoint at all! In my opinion #4 is the best out of all the Paranormal Activities... I think #3 is the most confusing, #1 & #2 are both equally good.
I think #4 is fairly scary, not that it freaked me out or anything as I am a tiny bit immune to horror movies!
I am not going to get into the details about the movie, but I think this ending was the scariest out of them all! The plot however with the two young boys is a tiny bit confusing with who Hunter actually is (if you see the movie you will understand this, if you have figured out which boy actually is Hunter, please let me know!) But this is what Paranormal Activity movies do, they create questions so they can be answered in the next film!
The only downside for the whole movie was the fact there were a fair few groups of teenagers at the screening and they were pretty annoying.
I normally enjoy seeing scary movies at the cinema, it is funny when people scream and the big dark area just makes it all a bit more 'creepy'. But then sometimes I want to scream at people!! For example; if there is a quieter moment during the movie, where it is crucial to hear what they are saying, DO NOT freakin' talk during it!!
I really enjoyed the movie and I would go see it again and I will definitely be buying it when it comes out on DVD.
So if you have seen the other 3 Paranormal Activity movies and enjoyed them, I suggest you go see this one!

Paranormal Activity 4 Official trailer...
I really hope they make a number 5, they are one of my favourite type of scary movies...
What is your favourite horror film? I really love scary movies, so I am always searching for movies I may not have seen before, so please leave your suggestions in the comments!
Also if you have seen Paranormal Activity 4, what did you think? Did you enjoy it?
Love you all.
XoXo.
B.