Yesterday I wrote a blog post about people who inspire and influence me, you can read it
HERE.
I mentioned that many of my friends inspire me, but recently one has stood out the most. My beautiful friend Libbi did something so selfless this past weekend that made me so proud of her, something I would have a lot of trouble doing...
I wasn't there on the weekend with her, so I have asked her to write about her experience so I could share it with you all and hopefully inspire some of you to follow in her footsteps and help out other women!
**
By Libbi Wright
I recently made the decision to donate the majority of my hair to the Pantene Beautiful Lengths program, which uses donated hair to make wigs and hairpieces for women who have suffered through chemotherapy. For a long time, I have struggled with my desire to be charitable and help others and my inability to help myself. That merged with my inherent vanity left me proclaiming deep compassion for issues and got involved on the base level, signing petitions and writing outraged letters, but never really committing to anything that would take away from my leisure time or self-serving pursuits. I constantly felt shallow, and I think my inner unhappiness projected outwards in the form of mood swings and weight gain.
I had finished university a little disillusioned. I worked two jobs to support myself thorough my education and was completely self-reliant since I was a teenager. I was out of home by 15 and was a little rough around the edges for it, but I tacitly corrected my grating ways and kept myself on the relatively straight and narrow. I graduated with a Journalism degree and specialities in creative/professional writing, I thought I would get hired right away. Unfortunately I was unemployed for quite a while. All I could focus on was the unfairness of it all. Me, the brilliant writer self-educated from the school of hard knocks can't make it past a job interview; how is that just? How can I help others when I can't even get a look into adult life?
Over time, I secured employment and the wheels of change began to turn. Employment lead onto money, which lessened my anxiety and left me with time to pursue other interests. As of this year I returned to writing for myself, began having work published and started tutoring in English and literature. Slowly creeping down my path to happiness, my thoughts once again turned to charity. I began donating to polio eradication, an issue I came to understand through my stories for Rotary. I donated to women's health initiatives, homeless support groups and the fight against malaria. The shallow, empty feeling was replaced with sincerity and satisfaction. I felt at peace for the first time in my life and I honestly think a lot of positive things that have happened since have been because of the good energy I've been exuding since quelling that emptiness.
I made a firm decision to feed my hunger for positivity. I have known a lot of great women who were brought down or struggled through the abject horror of cancer and wanted to help in a way that was immediate, as opposed to funds that might go elsewhere. I decided to donate my hair, to help someone whose femininity was robbed by this insidious disease and prove once and for all that I am not all talk. To show I am not vanity personified and I was not defined by my hair. Some have surmised that shaving my head would have been more effective, but donation for wigs required neat and well secured lengths as opposed to shaving, which is often more of a solidarity thing and a means for fundraising.

And yes, while I may never be able to stifle vanity and go bald for a cause, I am ecstatic with myself having taken a baby step towards becoming a more compassionate and involved person.

I don't claim to be a role model or a saint, but I hope to inspire others to think of the small things they can do to get involved. It's like a warm meal for the soul.
If you want to check out some of the charities I have been supporting you can visit them here;
**
(You can clearly see why I got her to write about her own experience, she is a much, much better writer than I am!)
When Libbi first asked me about doing this a few weeks ago I couldn't believe how brave she was, I know some people may not understand this especially if you don't have 'super long hair' but as a fellow long hair owner I can admit I would have a great deal of difficulty cutting my hair off. Yes, I go through phases of wanting to chop it all off, but I always back out. So I was impressed, I encouraged her & told her how amazing she was! When I received the picture message on Saturday morning of her new 'do' I was blown away, in my opinion her new short hair looks amazing on her, she looks even more beautiful and I'm sure she feels amazing on the inside for doing something so generous.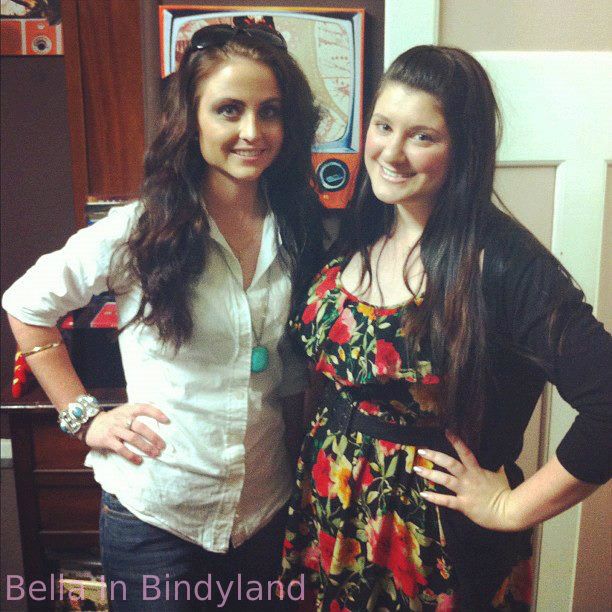 This is a recent photo of Libbi and I. Notice our long dark hair, dude we are long hair loving sisters! I admire her so much for doing this because I know how much she loved & was proud of her hair... I don't know if I could be this selfless...
Beautiful long locks!
Ready for the chop!
Her stunning new look!! I think she looks amazing!!
The hair that is being donated...
If you are wanting to donate your hair, make sure you take the plait out as Pantene cannot use styled hair. It has to be natural...
When I received this picture in a text message I was so happy and full of pride!!
Libbi, I am so very proud of you. You inspire me everyday because of how successful and strong you are, you have over come so many obstacles in your life. Doing this beautiful act to help other women makes you such a wonderful & selfless person in my eyes. I am lucky to have such a kind & genuine friend, if the world had more people like you in it, it would be a better place. I am honoured to have you as one of my best friends. I love you. x
I hope this post has made you feel inspired, I sure do...
Go do something great, help someone less fortunate then you.
Love you all. (Especially Libbi!)
Certain photos & text are by Libbi Wright, they remain her property.