Hey all!
Ok I have to admit something... I jumped on another band wagon... I started another blog... Well, it's not like I'm cheating on this blog, it's just more of an 'inspiration' blog where I post pretty pictures...
I have a Tumblr... There I said it, I kind of feel like an obnoxious 'trendy' wanker'* teenager, but I have one...
And guess what the name of it is... Yep, 'Bella In Bindyland' - boy, I am full of creativity aren't I.
(And, yes... The title of this post is somewhat lame & wanker'ish*... But it's been in my head since I created the bloody Tumblr site, so I figured I should use it...)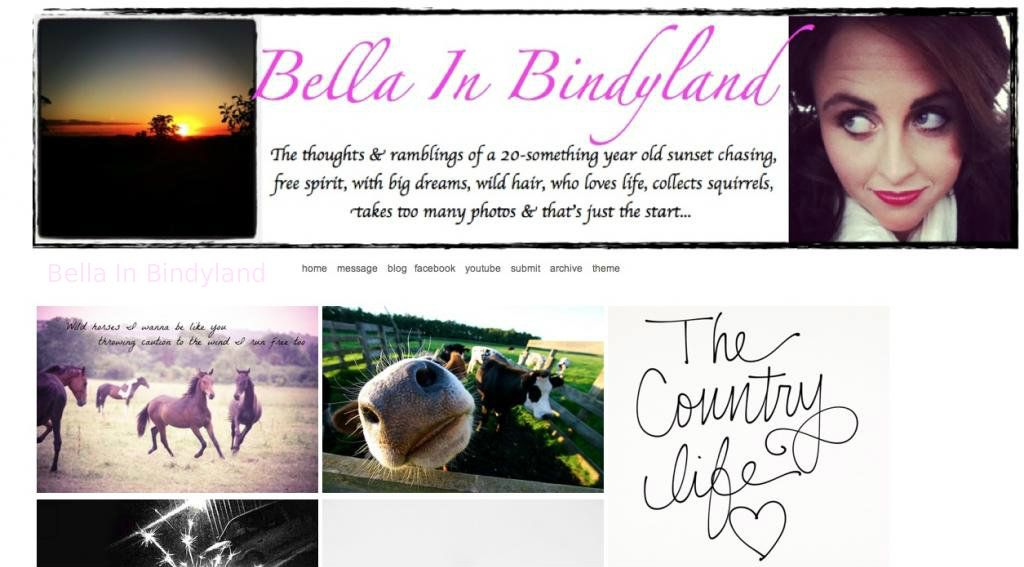 Honestly, I am still trying to work the site out, I think it's a bit odd... And with my page layout I am unsure if I am 100% happy with it, sometimes it loads properly and other times it all jumbles together... I like how it looks, but how it loads is what I am annoyed at... So, if you have any suggestions on how to fix this or any really good lay outs that are similar to mine PLEASE let me know in the comments below!
It has been cool to see people 'reblog' my images, especially my personal images...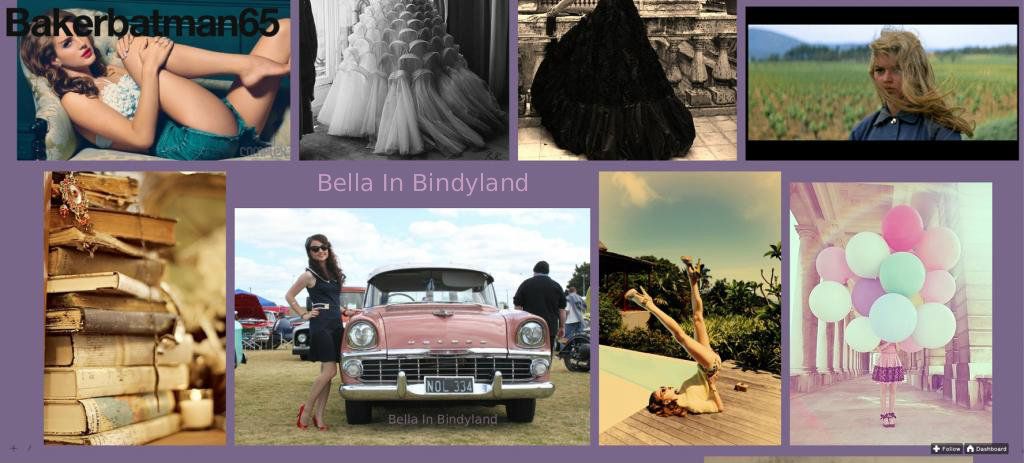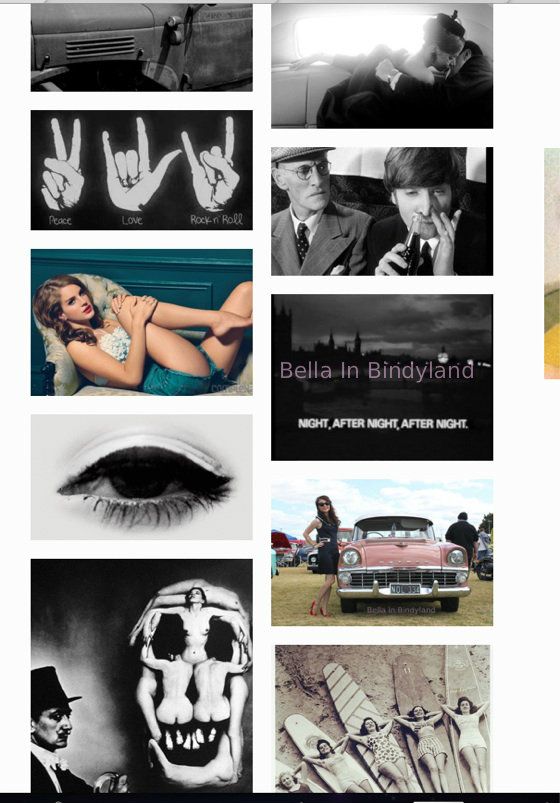 See my image on these 2 Tumblrs! Woo hoo, people reblogged me!! :)
Do you have a Tumblr? If you do, please follow me and leave your link below in the comments (tweet it to me or Facebook me) so I can follow you!!
Sorry for the over use of the word 'wanker' in this post... Haha.