Ok, so Sunday (30/9) is my birthday... Not overly excited about getting one year older, but I guess I should be grateful for making it this far in life :)
I thought I would create a 'wish board' for what I dream of getting for my birthday this year... Some of these items are really far fetched and I will never get them, but hey I can dream!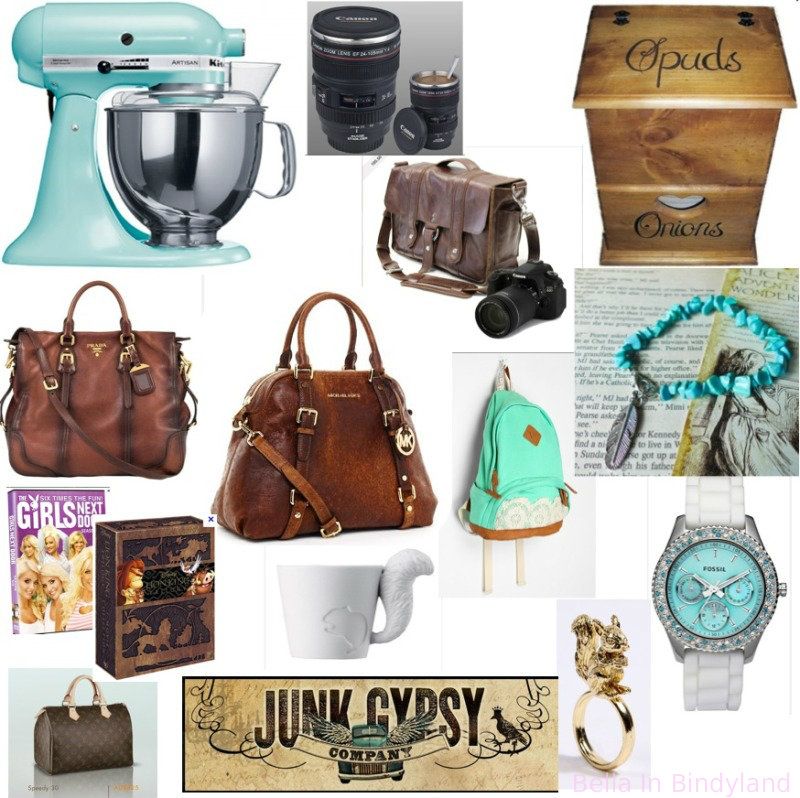 Starting from the top left;
KitchenAid Artisan mixer. I am fairly positive I maybe getting this from Trent! :) I like this colour it is my second preference, but the colour I've picked will be a surprise until I get it!
Canon camera lens coffee mug. Because seriously how awesome is this!

A potato/onion wooden box. I've been wanting one for ages...

A fashionable camera bag... I really like the brown one pictured, but I also love Jo Tote bags!
Michael Kors bag. 'Ostrich-Embossed Large Bedford Bowling Satchel' (Isn't it pretty!)

Prada antic cervo bag - haha I can dream! (This style is also no longer available, but I love this style & colour!)

This backpack is awesome and absolutely stunning!
Indian spirit turquoise bracelet... I love turquoise and the feather detailing is cool! Anything turquoise would be wonderful!

A watch. I love big face watches and I would love a new white one & this teal faced Fossil watch is stunning.

Anything squirrel! The mug is adorable & the ring is so cute but no longer available :( Why do I pick things I can't get - haha!
If I got anything from the Junk Gypsy store I would be thrilled! Everything from there is so my style!

DVDs are always awesome, I need the newest Girls Next Door (to complete my collection) and I would love the Lion King trilogy, plus a 1000 other titles!

A Louis Vuitton Speedy 30. This is the bag I've always dreamt of and would love. (This is a dream item!)

Other items I would love... OPI nail polishes, candles, country chic home ware items and really anything that is picked out with love :)
Ok that list may seem huge, but most of those items I will not get and are simply 'dream' items...
The one main thing I do want for my birthday is to have a nice dinner with my family... I could go out dancing for the night or organise a big dinner with some friends, but honestly birthdays to me are about spending time with my family. They are the people that have been there for me for all my life and they are the people I want to celebrate with.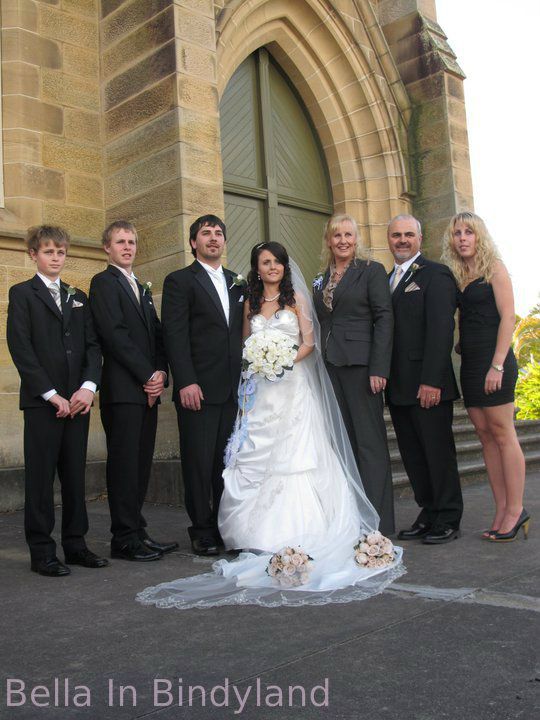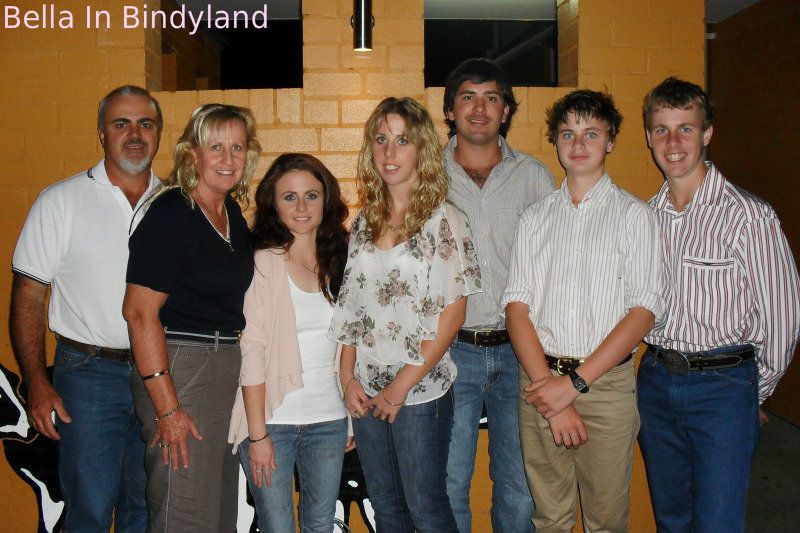 A day spent with these people is the best gift ever!
Just a quick side note, I started writing this blog this morning & now it's almost 10pm and I've finally sat down to finish it and in that time Trent has actually gone out and bought and given me 2 of the items of the list! One I wasn't expecting at all! They are early to compensate for my big item being a few days late! I am very spoilt & feel very loved because he picked them out all on his own! I will share them with you after my birthday in a haul video! :)
If you would like to make my birthday extra special please go 'LIKE' my Facebook page, it's just another way I can connect with y'all! :)
Thank you for reading!
Love you all.
XoXo.
B.