The weather outside today is awesome. Probably not awesome to the average person, but to me, I love it. It's cold, foggy and rainy. The fire is going, my whole house smells of beef & red wine casserole that is cooking away in my slow cooker, the cats are snuggly, the dogs are in coats and I feel sleepy. But it's the good type of sleepy feeling that comes from this weather. This weather makes anyone want to curl up under blankets and waste a day away with someone special watching movies and doing whatever else, I wish I was. Now don't get me wrong, I love a bright sunny spring day spent outside as well, but these drizzly cool days are brilliant. I can wear my favourite type of clothes, the weather is cool so I am not over heating and I get to enjoy warm comfort food.
Anyway, today I am just really appreciative of this weather...
Today was a good day, but kind of unusual for me. Normally on days like this, I lay in bed for hours, grabbing whatever cat maybe in my reach and trying to make it love me and just playing on my phone. But this morning I was up by 8:15am (which is crazy early for me), a quick work out was done (mainly squats, lunges, a lot of stretching & of course pull ups), I had the laundry organised (oh Lord, going down stairs to put it on was a good way to wake up, the wind & rain felt like ice!), I had breakfast, make up was done (and this was all before 9:30am!!) Then I got to just chill out and do stuff I love doing before Mum came over and then we headed out into the cold to do some shopping! Which was fun, we did lunch and I just picked up a few items I needed. It was a good day and then I came home, started dinner and now I'm here trying to write this blog... (Sorry I've had the worst case of writers block for the past maybe 3 months, so I am forcing myself to write!)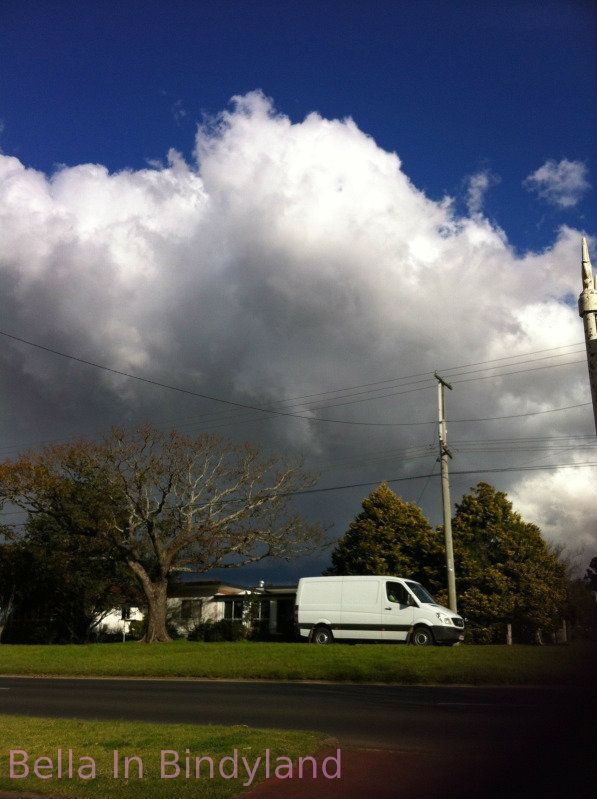 Dark clouds yesterday that bought the rain in... I love dark clouds and everything they bring :)
Todays outfit, well some of it. Brown coat, jeans & a scarf... I love the mix of textures.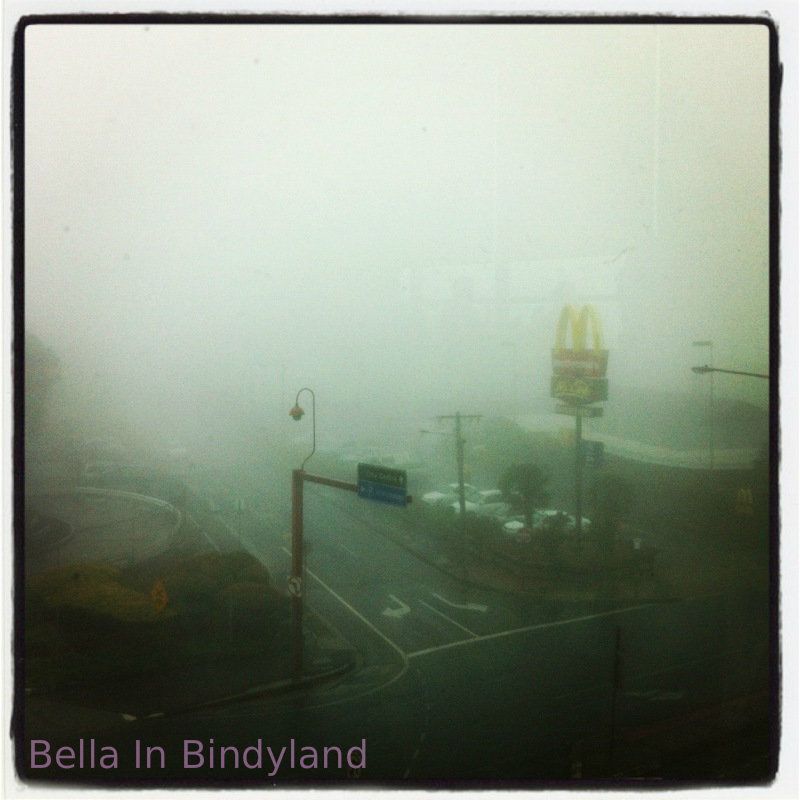 The view from the Myer Cafe today. This was at midday when we were having lunch! The fog is thick today, I love it!
The view this afternoon from my back steps. Yep, still cold & foggy!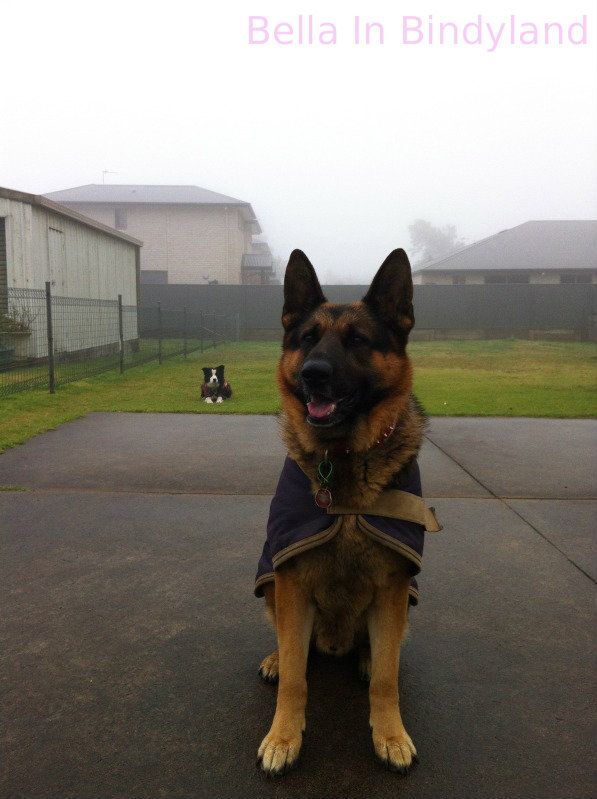 The weather maybe cold, but these two still want to play!! I think they are always so darn cute in their coats!!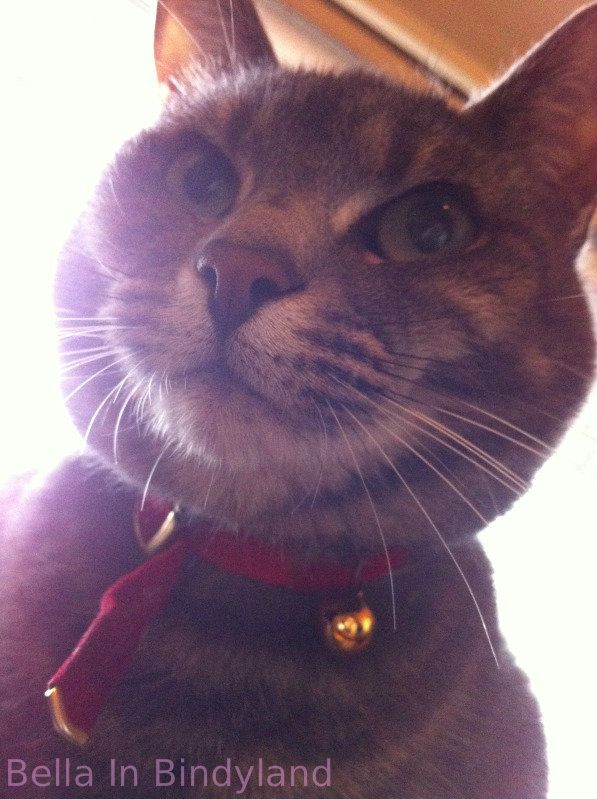 Kitties near the fire...
The other week we had another cold and rainy day and I happened to film an 'outfit of the day video'. So I thought I would include it in this post! :) It's a bit quirky and different to my normal 'jeans/cowboy boots/neutral coloured top' style... But it made me smile and I think the boots are cute... Let me know what you think....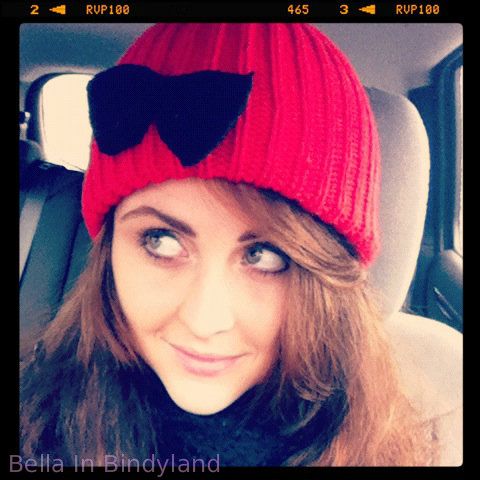 I think the hat is cool...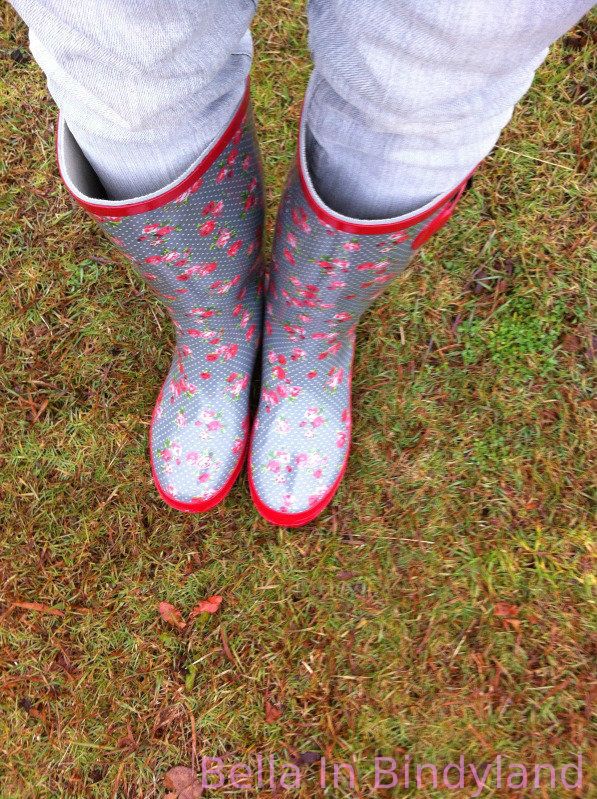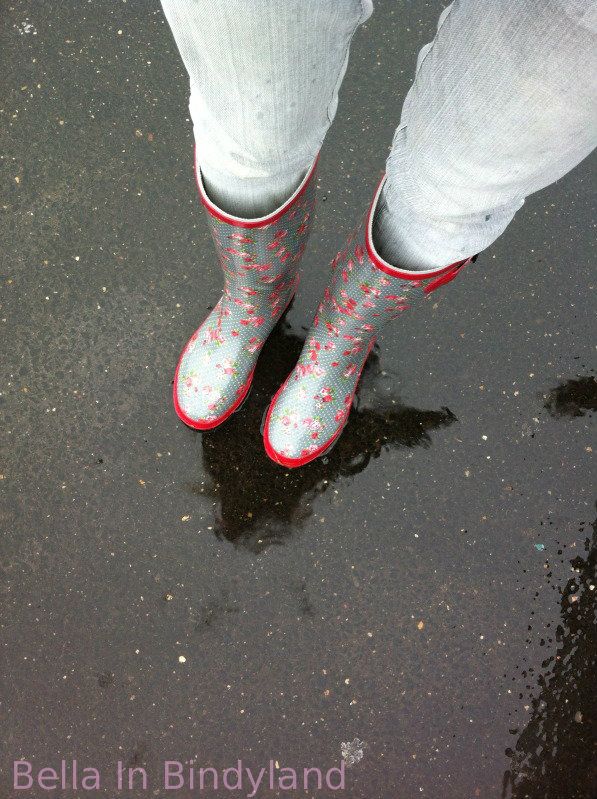 And the boots are even cooler!!
So if you are in Australia (well, Queensland) I hope you are enjoying this cool weather and staying warm... I know thanks to this great weather I will hopefully have a great night sleep!