I said remember this moment... Taylor Swift - Long live.
Hi loves!
So last Tuesday (6/March) I went to the Taylor Swift Speak Now concert and it was AWESOME! I loved every minute of it, you can read more about the concert HERE. This post is about my outfit for the night...
For the Taylor Swift concert I had lots of outfit ideas; sundress and cowboy boots, jeans and a shirt or something totally out there!
I ultimately wanted to go all out in a ridiculous costume, like I really, really wanted to go as a squirrel & Trent as a nut (or he could go as a squirrel as well) and we would hold a sign that read "We are nuts for Taylor". Trent didn't think it was a good idea! (Fun ruiner!) The reason behind the insane costume was to get noticed by the 'T-Party' selectors so I could get back stage to her after party to meet the fabulous Miss Swift.
But I ended up picking something a bit more 'normal' and went with a cute button up shirt and a pair of jeans with 'bling on the butt'. I knew I wanted out there and very detailed jeans, but I couldn't find any in the shops here in Australia so I ended up ordering a pair through Katie B Western. I found her to be the most reasonably priced and easy to work with, plus she is a super nice person! She had to import these jeans from America for me and she did it in under 7 working days, I was impressed! I was a bit nervous about the size as the size we ordered I am sure is the smallest you can get, so I was hoping they would fit, they were just a tiny bit big, but still good and I was happy with them! I really like them & I LOVE the fact they actually fit comfortably over my cowboy boots... So they are awesome! I was so excited to have a brand new outfit for the concert! Trent even got a bit excited and wanted a new shirt on the day, so we went to R.M Williams and picked out a new shirt for him (I think he was jealous of my new outfit!)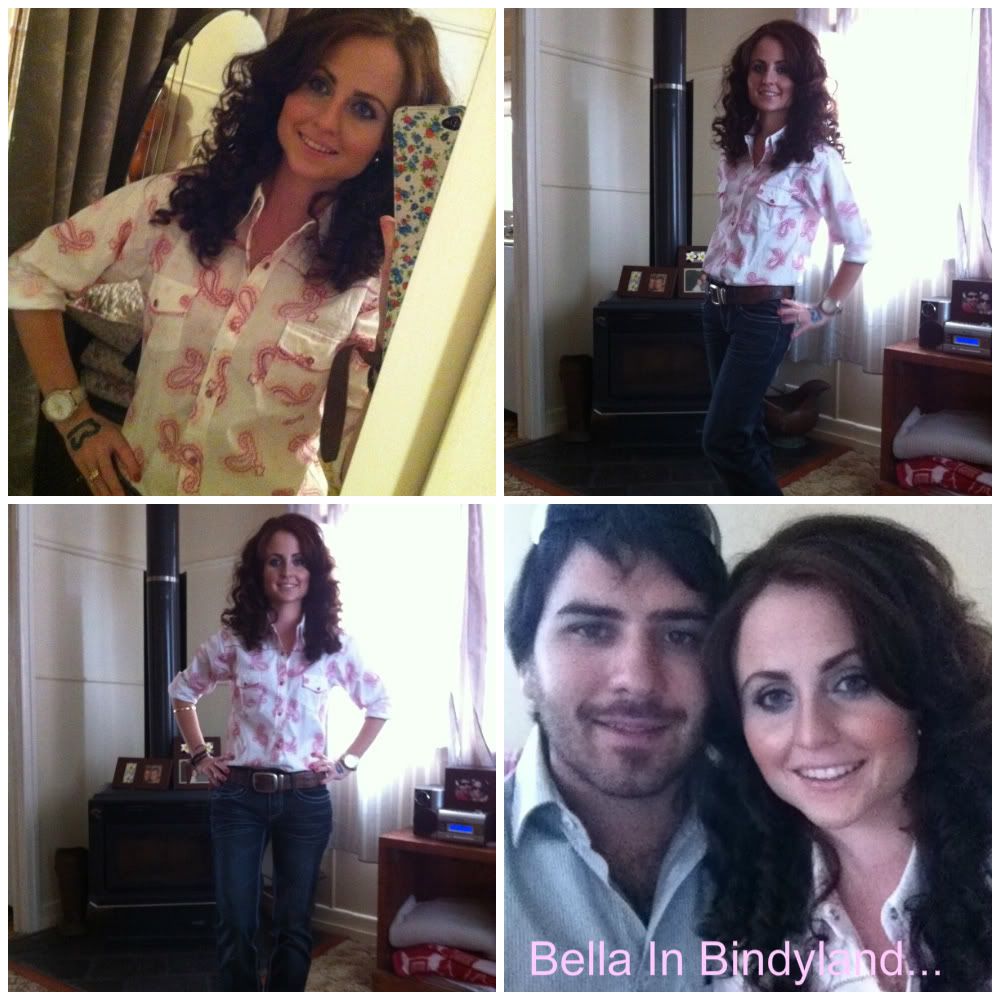 I loved my outfit!!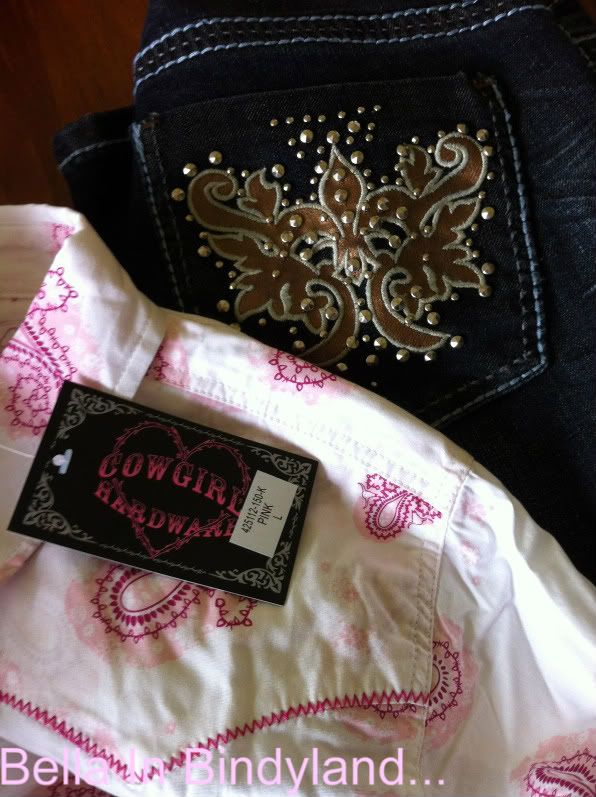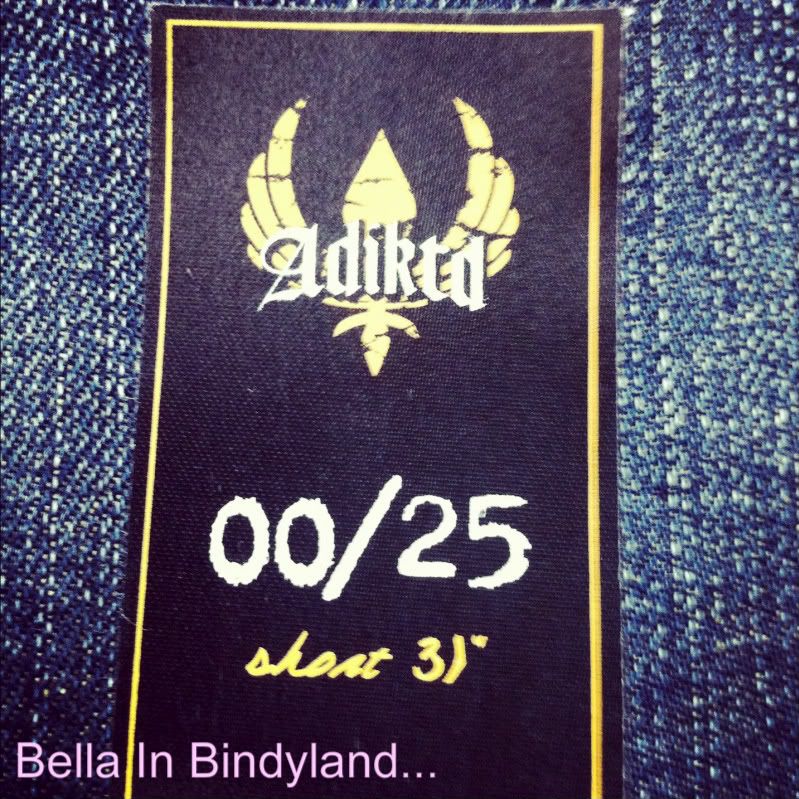 Cowgirl hardware shirt & Adiktd jeans.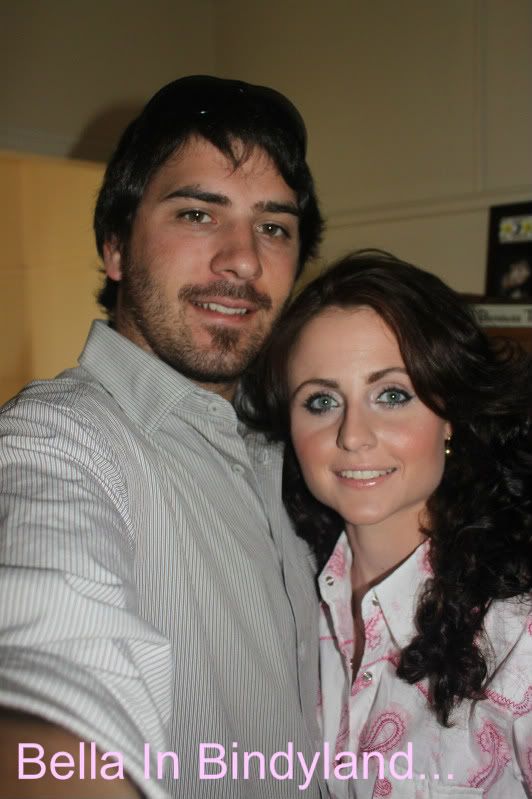 Trent and I in our snazzy new shirts before we left... :)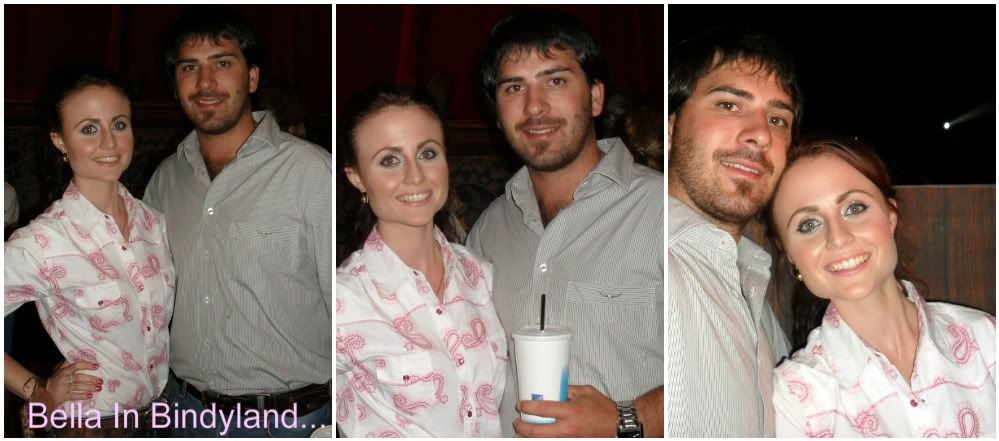 The 2 of us at the concert in the VIP section!
So now for the outfit of the night (& this video also includes some Taylor Swift footage) Enjoy!
(Sorry the video is a bit over the place, I was so excited and really couldn't think straight which explains the rambling!)
The outfit details;
Shirt; Cowgirl Hardware (Katie B Western)
Jeans; Adiktd. (Katie B Western)

Belt; R.M Williams.

Boots; R.M Williams.

Watch; Guess.

Bag; Guess.

Love Love Love leather bracelet; Taylor Swift Fearless tour.
Make up details;
Foundation; Revlon Colour Stay

Pressed Powder; Max Factor

Setting Powder; Australis

Eyeshadow 1; Australis Choc-a-block palette

Eyeshadow 2; Australis Paparazzi Perfect High Definition Eyeshadow; Totally Busted

Eyeliner; Maybelline gel eyeliner

Mascara; NYX Doll Eyes

Eyebrows; Rimmel Professional Eyebrow Pencil. 001 dark brown

Bronzer; Modelista

Highlighter; Napoleon Perdis

Perfume; Wonderstruck by Taylor Swift

Nail polish; Disco Ball & Berry Frost both by Sally Hansen.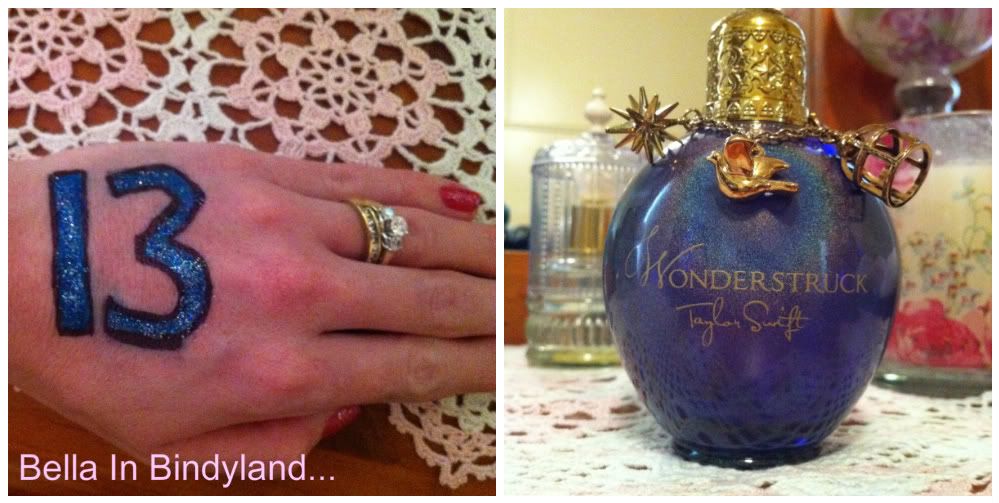 13 details;
Black Sharpie

Light blue BIC marker

Blue connector pen

Glitter nail polish; Disco ball by Sally Hansen.
Hair;
Pin curled

But then it rained and my curls got ruined.

So I put it up in a pony tail :(
Well, that's all those details, but I really suggest you go check out Kate's clothing store Facebook page (Katie B Western) if you are into that sort of fashion. I really like 'country' style clothing, so I love her stuff. They are also reasonably priced, I didn't look at anything and think it was over priced. So if you liked my outfit, go check her out!
If you are wondering what to wear to a Taylor Swift concert I noticed lots of girls were wearing short shorts (some way to short) and decorated t-shirts (the Junior Jewels shirt was the most popular from the 'You Belong With Me' video clip). Some girls also wore cute dresses with Taylor Swift inspired hair styles. Pretty much my advice on picking an outfit is go with what you are most comfortable in, I know I love jeans & cowboy boots so I knew I wanted to wear that. Don't wear something you won't be comfortable in, that's the main rule. A really simple outfit option is wear jeans (or shorts) & a basic shirt to the concert, when you get there buy one of her tour shirts & change shirts! Outfit done! A lot of people did that!
I hope you found this 'outfit of the night' informative & maybe a bit inspiring!
I had a great time at the concert and still can't believe I was so close to Tayl
or and actually touched her, it was a great night! (Go HERE to see photos & read all about the concert!)
Love you all.
XoXo.
B.