The festive season is here! *YAY*. Which means lots & lots of Christmas & New Year parties to attend or throw! Parties often mean making party food & bringing dishes to share with friends. One of my most popular dishes I always make for parties & it is often requested by many of my friends & family is my guacamole. So it is fair to say almost everyone loves it!
So this is it;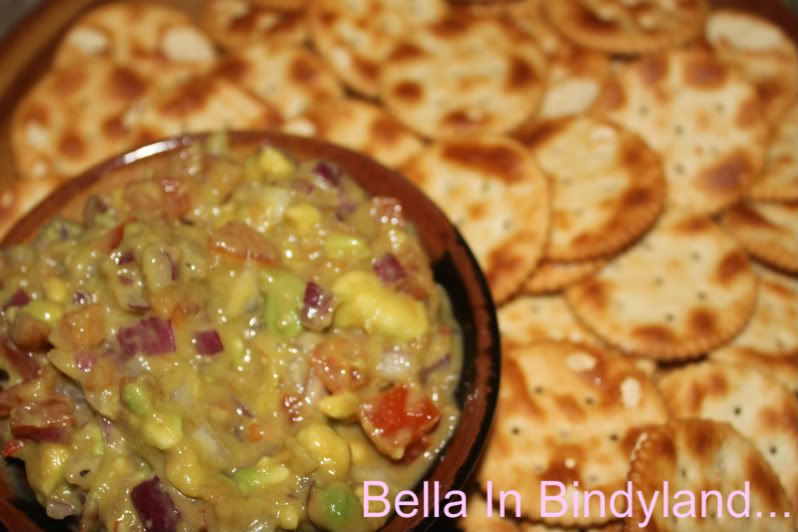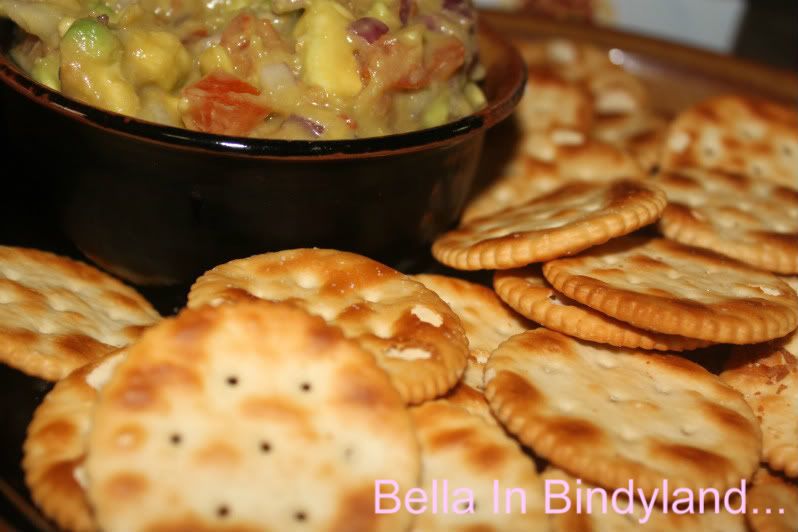 Now yes I admit, it is not the prettiest dish in the whole world, but it taste AMAZING! It's the sort of dip you just can't leave alone! So lets get into the recipe...
Ingredients;
2 tomatoes

1 big avocado

1 large red (salad) onion

Salt

Pepper

Sweet Chilli Sauce
This ingredients can be doubled if you want to make a bigger serving.
Utensils;
Container or bowl to mix ingredients

Knives

Spoon

Cutting board
Directions;
Peel, seed & dice avocado.

Remove seeds out of tomato and dice.

Peel and dice onion.

Place all diced ingredients into a bowl/container and mix together.

Make sure all ingredients are combined evenly.

Add salt & pepper to season.

Add sweet chilli sauce to taste. (If you like it spicy add more etc.)

Stir everything together.

Refrigerate.

Serve with salty biscuits, such as jatz etc. Or whatever you like really!
This is such a simple recipe but is super tasty, I love it! My parents love it.
**The scar on my wrist is from a roasting rack burn**
And just for a quick & funny story my parents go out for dinner a fair bit for Dad's work, they were out at a nice restaurant and they had guacamole on the menu, so Dad ordered it for entree. Fair to say it was the normal blended & strange tasting one, nothing like the one I make. Dad had one taste and didn't eat any more of it because it was nothing like mine! :) I think it's the best compliment when people say that my cooking is good! Especially my family because they are extremely fussy!
I hope you enjoy this recipe & if you end up making it please let me know what you think or if you change it in anyway, I would love to know! Also post any pictures of your attempt on my Facebook 'like' page. (BELLA IN BINDYLAND)!