Ok clearly it's the season for gifting! To spoil the ones we love (& sometimes it's just required you have to buy gifts for some people you don't really like that much...) I always have a tiny bit of trouble finding gifts for some people, well I always know what I want to get most of them but sometimes my budget doesn't allow it! And I love Christmas shopping, I love spoiling my family & a few special friends! So I thought I would brainstorm a few ideas for a few different categories & I hope it inspires you and helps you when shopping for your loved ones...
**I've also linked some of the items in case you are interested**
Men in your life (husbands/brothers/friends/boyfriends/Dads etc.);
Men are hands downs the most difficult people to buy for! But here a few of my ideas (I can't write exactly what I got for my brothers in case they click on this post but I will share after Christmas)...
Board shorts. I always get Trent at least one pair for Christmas because in Summer we go to the beach a fair bit & he just prefers to wear board shorts more than any other kind of pants. Seriously board shorts & thongs (flip flops) is his main outfit. Plus he wrecks tons of good shorts by wearing them to do jobs around the house so he always needs new ones & they just make an easy Christmas present.

T-shirts. Trent does not like clothes shopping at all. He will wear the same darn shirt time & time again until it has holes in it & then to him it is still wearable! So for birthdays. Christmas etc I make sure I buy him at least one new shirt so I am slowly building up his clothing collection.

Jocks & socks. Now I don't normally buy these for people but I know plenty of people who do, it makes sense buying men something they need.

Boxer shorts! Trent always gets a new set either from me or my Mum. This year I have got him a double pack with squirrels on them! The other pair is plain black. They were like $10 from K-mart!
Trent at Christmas 2009 with his new Playboy boxers from Mum.
DVDs. Normally everyone I buy a gift for at Christmas in my family also receives a DVD. I often wait until they are on sale or I go to Sanity where you can get 3 DVDs for $40!

Electronics; wether it be an Mp3 player, a new addition to something they already own (a new mouse, keyboard, speakers , etc.) or even a new electric shaver or hair trimmer , etc.

Cologne/shaving stuff. A few of Trent's favourites are Ralph Lauren Polo (the blue one), Diesel for men & for a cheaper brand he also likes Brut & a few of the Lynx fragrances. For my brothers last year I got them a Playboy cologne set each, they really liked them & I think they smell really nice.

Fishing gear. My Dad loves to fish so almost every year he ends up with some new lures & fishing accessories. Trent is also rebuilding his fishing collection (his was at his parents house & it was thrown out) so they are simple presents & if you know nothing about lures or fishing I recommend asking the guy at the store (just think about where the person you are buying for goes fishing most (ocean or lake) or fish names they commonly say they have caught as you can buy specific lures for certain fish) or if you don't want to ask just read the back of the pack. I normally just try to find the most pink & glittery lure there! :) Also the soft lures that are scented are also good & pretty cheap!

Hunting gear. Not everyone likes hunting but in my family is a popular past time for the men, my Dads birthday just passed (12/12) and I got him a nice new gun case. It is a Plano Hybrid case and is a soft case with some hard parts. It is a 46" case which means it will fit 99% of guns. This one is more of an expensive case but you can get Ridgeline cases which are about $35. Other hunting accessories could be camo' shirts, a camelbak (a water bottle X back pack), arrows (if the person you are buying for has a bow), hunting DVDs (my little brothers always love these), hunting magazines (a cheap gift & my little brothers always love them). If you do have a man in your life that likes to hunt (or even fish) and you have no clue what to get them you can always get them a gift certificate or take them to the store get them to show you, write down or even snap a photo on your phone and then you can come back alone and buy something.

Books. Now not every guy will enjoy reading, only one of the guys I buy for really likes books. That is my youngest brother and I took him to a local book store and got him to photograph a few different titles he may like to own so I can return I purchase a few for him for Christmas. I really love giving books as gifts.

Games. Now of course the most popular game I assume for Christmas will be the latest Call of Duty game but there are tons of different games out there for all sorts of consoles, it just really depends of what games he plays. And if the spoilt man has to many games you can always start buying accessories such as an extra controller, a head set etc.
Car stuff. You can get gift packs of car wash kits for about $30 or less that make great gifts when we were little we use to give to Dad. They always come in handy. Or any car accessory could be appreciated just flip through your local Repco, Autobarn or Super Cheap (or other car store) catalogue for ideas. I am tempted to get Trent some car eyelashes for our Holden EK...

Another good thing for guys keeping with the car theme is a model car of their favourite car... It's easy enough to find out, just casually ask them if you don't know and head to your local model car shop and ask the sales assistant if they have one. No one in the whole of Australia makes a darn Holden EK wagon. No one!

Basically my biggest tip is seriously just take them to 2 or 3 of their favourite stores give

them your phone or a note pad and get them to take photos of or write down like 5 things from each store they really want. And ask them to make the prices vary, so from a cheap stocking stuffer gift to maybe a bigger item. Then you can come back & purchase what you want & they still get surprised but they also get something they actually want.
The ladies in your life. (Sisters, Mums, friends etc.)
Now I think buying for some ladies is very simple, some however are VERY difficult... Once again I won't really write exactly what I've got my family because some nosey people may snoop!
Books. I love giving books as mentioned in the above catergory. It could be your favourite novel, a classic, a book you know they want or a cook book. I love getting cook books, they are so inspiring & I've got a nice little collection now and most were gifts. If you are stuck in book inspiration look in the best sellers area. And think about what they like, if they enjoy the new Post Secret App get them a Post Secret book (they are amazing!), if they enjoyed Twilight there so many similar books available now and coffee table books are also great gifts.
Make up. Now this gift is a bit personal & you have to know the person pretty well to buy this. But a few ways to cheat is get something neutral, so natural eye shadow palettes are best (browns, golds etc.) If you have a close friend or sister and know a high end beauty product they have been lusting after take note of the colour, brush or whatever they always pick up & go back and buy it for them. Trust me, I would appreciate like 1 MAC brush or some make up! Nail treatment packs are also good (Price attack now stocks OPI polishes!)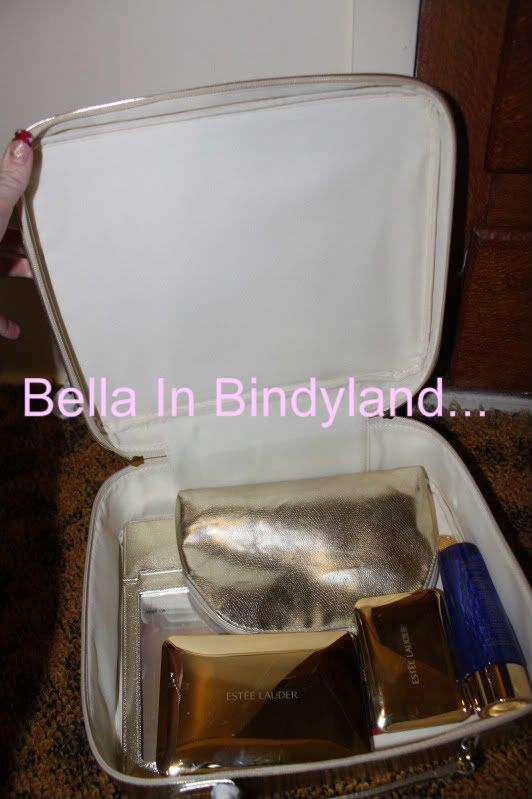 My Estee Lauder make up kit that Trent got me for Christmas 2010.
Hair products. Now don't go to the grocery store and buy average products, get a nice hair treatment pack from the salon. They normally come gift wrapped nicely in free carry bags or clutches. Every salon almost will be doing Christmas bundles. Or you could get a gift voucher for their favourite salon for a hair treatment and scalp massage.

A spa voucher. Seriously if you are really stuck just get this. No one would turn down a good massage!

Clothes/shoes, I find this one really touchy and personally I would never buy someone clothes as sizes & styles are to difficult. But a clothing voucher to their favourite store is always good & easy.

Unique beauty products. Lush has a fantastic natural range, their products are amazing & they have a Christmas range and lots of gift packs for the holidays!
Candles. Dusk has a beautiful range of Christmas themed candle products & also some beautiful smelling candles that look amazing.
Perfume. I get my Mum perfume almost every year as part of her gift. I buy her White Diamond by Elizabeth Taylor as it's her favourite and she has worn it forever. She always really appreciates it and by each Christmas she has run out and is ready for a new set! Other perfumes I am loving currently are; Taylor Swifts 'Wonderstruck', Vivienne Westwood 'Naughty Alice', YSL 'Paris', Viktor and Rolf 'Flower Bomb' and Estee Lauder 'Pleasures Delight'. There are a ton more but they are the main ones!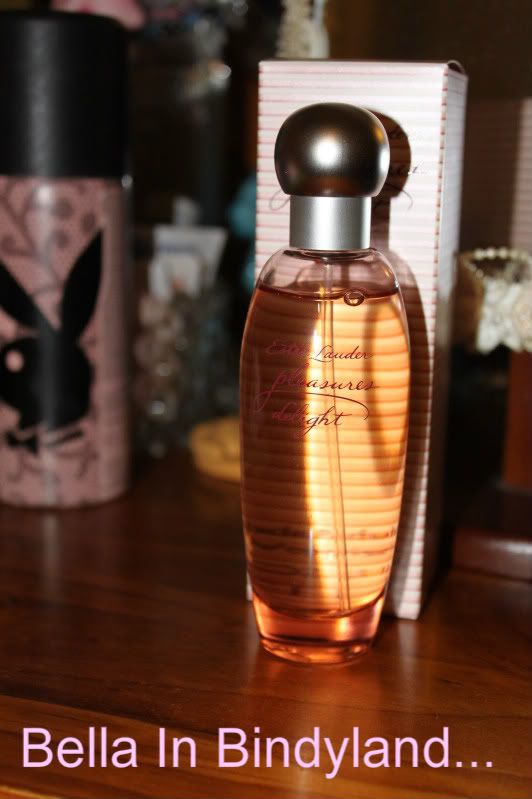 Estee Lauder Pleasures Delight. Trent gave me this for Christmas 2010.
Pyjamas! If you are close with your Mum and Sister or even your best friend you could always buy matchings PJs! Peter Alexander has some gorgeous pyjamas! I got some gorgeous PJs from my best friend for my birthday, I love them!
Home wares, if you know there is a certain thing they want (a nice plate, a crystal vase, serving bowls etc.) Go and buy it! Buying someone something they want is the best option! If anyone who wants to buy me a gift is reading this I would love a KitchenAid mix master! (Joking I don't expect an $700 gift!)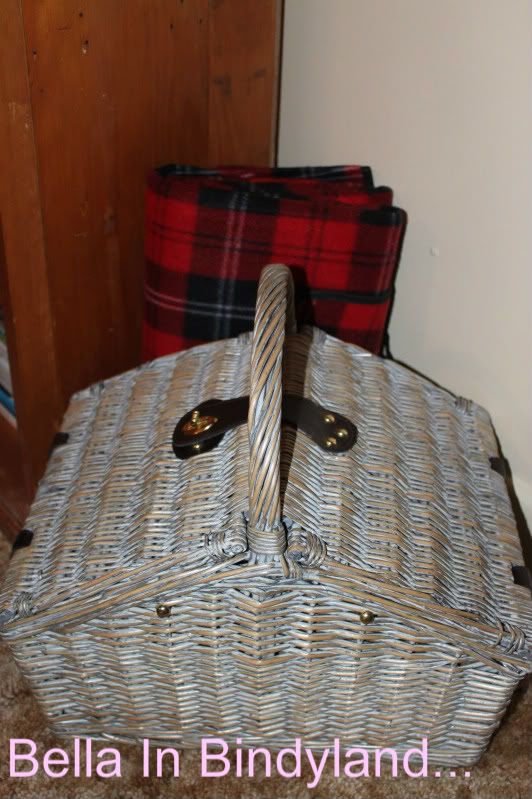 My parents gave me this lovely picnic basket and rug for Christmas in 2010.
For the fur babies in your life (pets);
Some people may think I'm nuts but I buy my pets gifts for Christmas. They deserve it for all the constant love they give us.
I so far have gotten Duke and Daisy an X-large Kong toy. (You know the red ones.) I got mine from the RSPCA they are like half the price you pay at the bigger pet stores!!
I've only gotten the cats a small bag of toys from the cheap store so far. I am heading to the RSPCA to purchase them a new toy each this week.
Flea & worm treatment tablets are always a good gift. I know they are really quiet expensive (we buy Comfortis for the dogs but are thinking of changing to Sentinel). But a gift of no fleas & worms is a great gift!

A trip to a fancy pet groomer maybe a nice early Christmas treat for your furry friend.

New grooming accessories (brushes, nail trimmers etc.) We just got Duke the new Purina Shedeze to remove his thick undercoat, it's amazing!

A nice new set of food and water bowls. I want to get the cats a new pretty water bowl, preferably a heavy one made of ceramic so they don't drag it around the kitchen.

Pet treats. A nice bag of treats or a big bone would make your pet happy, they really aren't fussy.

My cats are getting a late Christmas present in the New Year. We are shopping around for a big cat scratching post, climbing toy thing. We have found some huge ones for about $120 online, so once Christmas is done we will order one for them!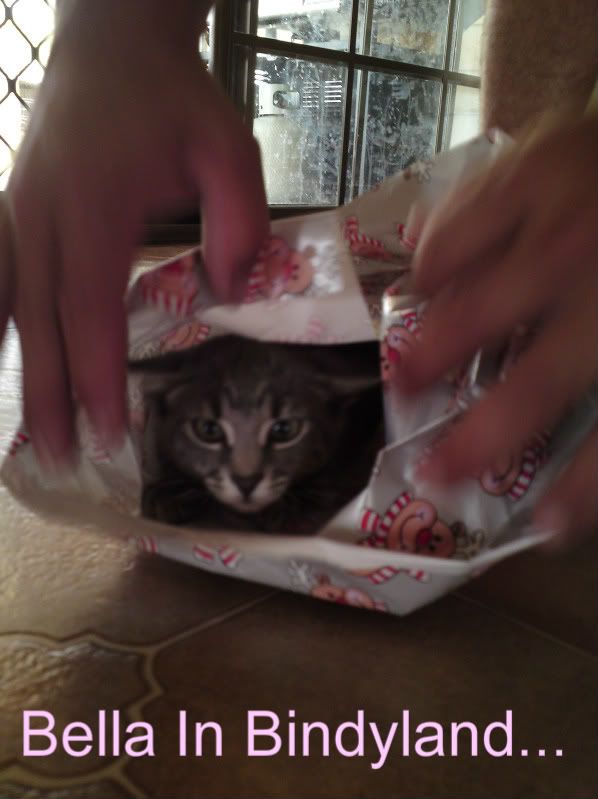 Cats also love wrapping paper. So make sure you wrap their gifts. They will love you for it!
Some expensive pet food. If you are like us and normally get your pet food from the grocery store maybe treat your pet to a fancy brand from the vet or pet store!

We always buy the cats & dogs a nice can of food that has turkey in it for Christmas!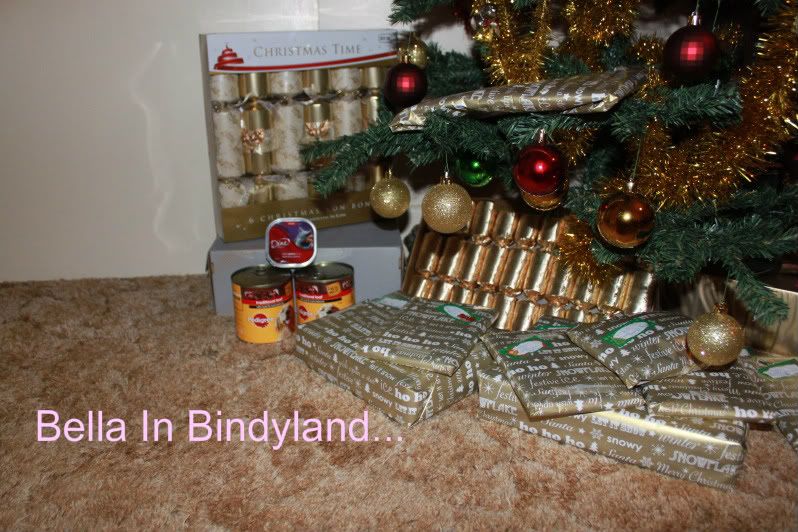 You can see the pet food tins in this photo!
Just remember when buying dog toys (especially for big dogs) if you buy them from a cheap store they will break. We got Duke a nice red squeaky ball 2 Christmases ago, it was ruined within half an hour because it was just from a grocery store, which is why this year he is getting Kong!
Trent giving Duke his Christmas gift in 2009.
Children;
Now I really can't advise on what to buy kids as I have none to buy for. But I shall try my best and if you are a parent (or you regularly buy for children) please leave a suggestion below or on my Facebook 'Like' page for other readers to see :) !
For little girls; Barbies are always awesome. I know some people are anti-Barbie. I think that's so strange. They say it makes girls have an unhealthy body image. Really? What is wrong with being thin (healthy) and looking like a girl? Ok, I am not getting into this right now, but it's just fair to say I am a strong Barbie lover, I still have all my dolls in near perfect condition and love them all and I cannot wait to have a daughter and spoil her with Barbie things! And if your daughter has a lot of Barbies get her one of those play sets, a Barbie car or even house (I always dreamed of getting a Barbie house!) They are very affordable and I received many Barbie sets (vet, lounge room, horse, stable etc) for Christmas when I was little and loved them (& yes I still have all of them as well!)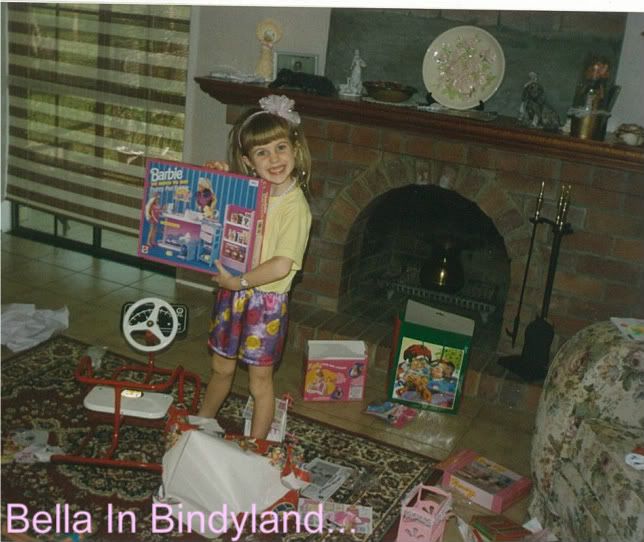 Clearly I was super excited to receive this Barbie animal care set!! I think I was maybe 7 or 8 here.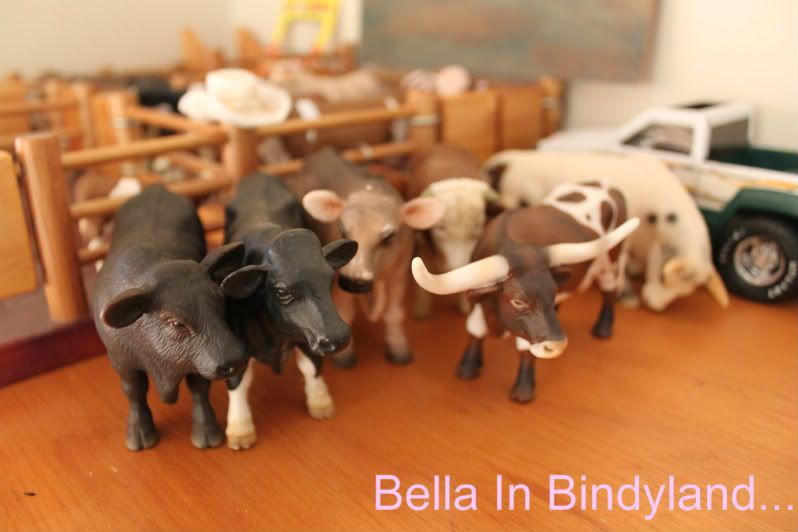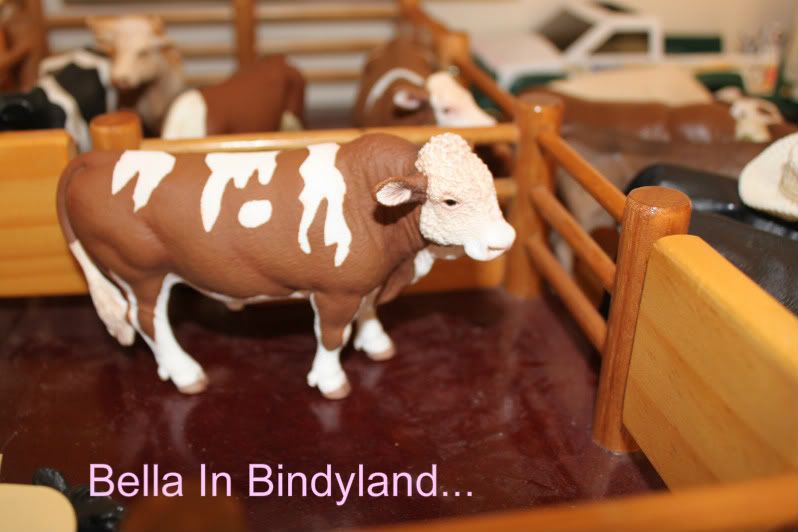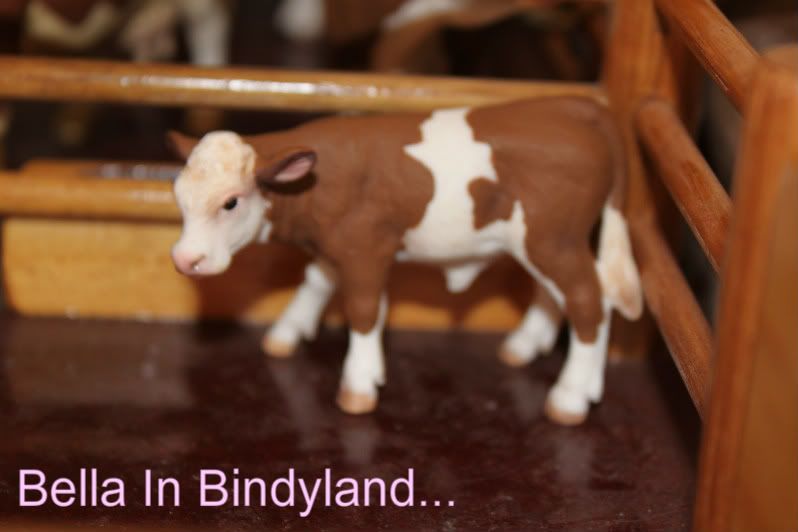 These are the farm animals, very life like & very good quality!
The farm sets I mentioned are amazing. My parents got these for Tristan and they are hand made from wood. He has

cattle yards

, stables, rode ring and a cattle truck and trailer. They are expensive but ultimately I think if you buy quality toys and you teach your children to appreciate their toys it is worth it (we were always taught to look after what we got, if we damaged it or broke it on purpose we would not get another.)

**I can't actually find a link to the exact maker of the cattle yards but they were purchased in Central Queensland and I think it was made by someone affiliated with Emerald woodworkers group. If your child loves playing with farm animals I highly suggest you try to track down this maker, he is amazing! There are a lot of similar ones that can be found at markets but the Tristan's is the best I have ever seen**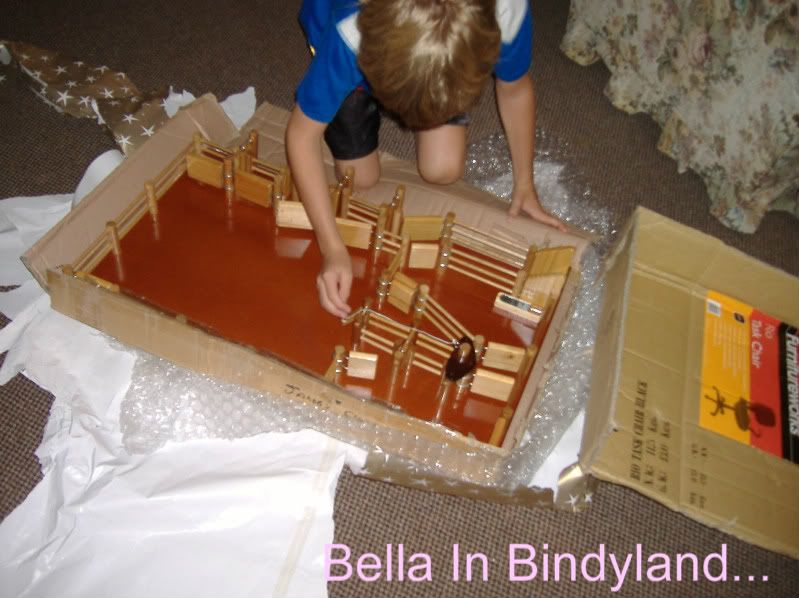 Tristan unwrapping the rodeo set he has. This was in Christmas 2007 or 2008.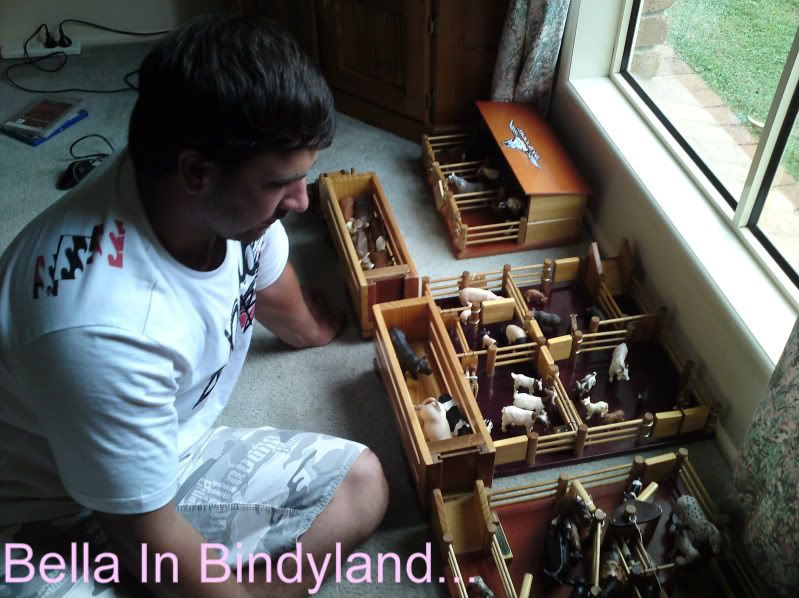 Trent checking out the toys. Christmas 2009. In this photo you can see the cattle truck & trailer, stables, cattle yards & rodeo arena. All are still in perfect condition and these are toys that will be one day handed down to Tristan's children. (You can also see a lot of the farm animals I was talking about in my last point)
Children's movies. This is always an easy option.

Books. This will be something my future children will be spoilt with. I love books and they will as well. Once again books can be a little pricey but teaching your children to appreciate them & care for them is very important. One of my most treasured books is a personalised Christmas book I received when I was very little.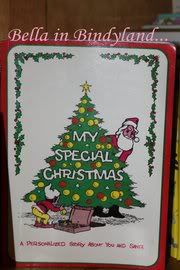 I love this book, it's so special to me. I now proudly display it in my house as a decoration and flick through it.
Clothes. New PJs, a new outfit to wear to Christmas lunch or a some new Summer (or Winter if you live in other countries) are a great idea.

Special 'children's perfume or cologne' is always cute. Avon normally does a range of kid's stuff!

If you are planning a holiday on or after Christmas buy a new toy for the trip. So if it is a beach trip maybe a body board or a sand bucket and moulds? Or even some new swimmers.

If your child is getting ready to attend school for the first time maybe get them something to make them excited for school. A new back pack with a lunch box with their favourite cartoon character.

Hair bows, head bands and a pretty hair brush would be sweet.

Toys that get your kids outside! A bike, hula-hoop, skipping rope, balls, sporting equipment, a new pool (like a blow up pool. You can get a big above ground one if you want, but they are pricey. One year Mum & Dad got us one. It was great!) Something that gets them up and outside and moving is great!

Now there is a million items that kids could get for Christmas, in case you didn't notice I purposely left out electronics (ok I did add in DVDs but they are ok in moderation). I just think kids don't necessarily need a new game console or a mobile phone or an iPad to be happy. They need toys that stimulate their imagination and mind not a mind numbing game that keeps them glued to the TV. But I'm not a parent I just know how I was raised and how I plan to raise my kids. These are just my suggestions. :)
Now I hope these basic lists gave you some inspiration and if it didn't, well I'm sorry.
Baking your own gifts for Christmas is always lovely. I always make short bread plus many other yummy treats for my family at Christmas.
Well, my loves I hope this has helped you, you now have 1 whole week left until Christmas. So if you still haven't done any shopping I suggest you get a hurry on and I hope this list helps! And if any of you would like to spoil me, I will have this please...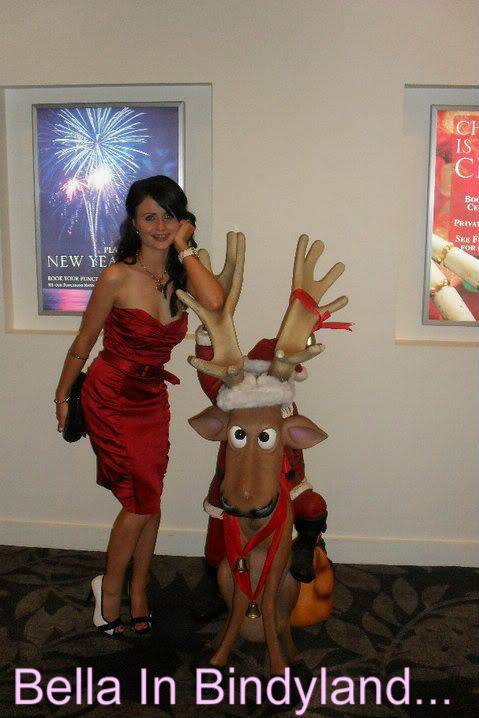 I am joking I don't expect you to buy me anything! Especially not a reindeer worth over $500.
** Doesn't this reindeer look like he is getting sexually abused by Santa???!!**
I wish you all the best for the final week of Christmas shopping, I still have a few gifts to pick up and buy so don't worry if you are running late! So am I, I'm not super organised or anything!