Hi loves!
Today started out pretty good, I got up and actually had some energy (lately I've been exhausted & just want to sleep all the time!)... I did the laundry, did my hair & make up & went shopping... I then went out to Highfields to visit Mum & Nicole and have lunch with them.
We came back to my parents house after lunch, that's when they day went from pleasant to really sad.
After being at home for a little while we noticed something wasn't quiet right with one of our family dogs; Cooba. He was kind of just laying on the back pergola area, he had done his 'business' also on the pergola which is something our dogs never do & when we went outside he wouldn't move. All these actions were very unlike him. He is normally a bouncy & a full of life dog! We thought it could be due to the sudden temperature change as today was really hot & he is pretty old (he is 9 years old, which is 49 years old in doggy years!!)... We slowly encouraged him to stand up & he was very shaky and he couldn't walk very good... He then laid down again near the side of the house. I examined him with Mum & I noticed his gums were very pale, this was the main sign for me that he was really not well. Mum went to call Dad straight away, Nikki &I stayed with Cooba, patting him & talking to him. We thought perhaps he had a tick on him somewhere as they are common during this time of the year. Dad headed home from work immediately, Mum was phoning the vet & I went to pick my younger brothers up from school. We knew that he wasn't in a good way & knew if they caught the bus home they wouldn't be home for over an hour. I rushed to the school (which is like 10-15 minute drive away) and I swear I got stuck behind every slow driver. **People the left lane is for overtaking, do not sit below the speed limit in the left lane!! (Yes I may have some road rage)**
By the time I got back to home we could all tell he wasn't doing to well. We all sat with him. Dad arrived not long after and carefully placed him on a blanket and everyone lifted him into the back of Dads car. (Cooba is a VERY big Rottweiler). When we got to the vet & he was placed on the examination table, the vet said his stomach was twisted & there wasn't much we could do. As he is a 9 year old Rottweiler and this condition is very common in this breed of dog especially when they get older. He also said because his gums were so pale he had more than likely torn something and was bleeding internally. The best thing to do was just to help him go to sleep. We all huddled around the examination table, we hugged and kissed him and said our good byes. It was very sad and we were all understandably upset. And then the vet brought the syringe into the room & started to shave his leg, it seemed as though just before the injection he slipped away. The vet still gave him a tiny bit of the injection just to make sure he was gone. It was a pretty horrid thing to watch, as he was not well so he didn't really have any big healthy veins. Everyone else stayed in the room, but I couldn't really watch. It was pretty heart breaking. After everything was done we all went into the room & said our final good byes. This was so sad for us all. It was good though that we were all together to support each other, we all knew each of us was hurting & hugged each other & told each other what we all knew the other person needed to hear. That's the one good thing about our family, sure we may fight but when we really need each other we are there for each other.
The most shocking thing for us all I guess was how quick it happened. He has been fine & enjoying life, Mum walked him this morning & he was happy. But the vet told us that this condition happens very suddenly & with older dogs it cannot be fixed. They can try but most of the time it doesn't work & can stress the animal even more. Letting him go was the best choice we could've made & we are all so grateful we were there to say goodbye & tell him we love him and that he wasn't all alone!
We have had Cooba since he was a tiny puppy. I found him when he was only a few weeks old in a gutter. We were driving through Leichhardt (an Ipswich suburb) when I was 14 (it was September school holidays) & I saw this tiny little puppy in the gutter & made Mum pull the car over. I scooped him up & we took him home. He was flea ridden, had prickles all over his fur, had worms, his whiskers were shaved & his claws were cut so short & pretty much gone. It's fair to say he was abused as a puppy. We did advertise in the paper saying we found a puppy. But no one ever claimed him & we gained a new family member! I feel as though we saved Cooba and he knew that, he seemed grateful & looked after us! We have lots of funny & good memories of Cooba. One of everyones favourites is when he would come in the swimming pool with us & fell asleep in Dads arm. That's when we named him 'the family seal'. He wasn't always a well behaved dog, he hates little dogs & went through a stage of humping everything/one. He even once bit me on the butt! (Not hard though, looking back it is a funny memory!) He was a beautiful dog and he is a pet we will all remember & miss so much! Something all of us thought was special is that he held on until we were all there to pat him & say our goodbyes. He stayed strong & waited. We love him for that. He was such a tough dog and we will always remember him. I think it's impossible to forget a pet!
I think this is the worst part of having a pet, when they pass away. It happens, I know that. We knew that it was coming for Cooba as he is old and Rottweilers rarely live past 7 years of age & he was 9! He has left behind our other family dog Rebel, he is 15 (73 in doggy years!) He is Mums stumpy tail cattle dog, he has been our protector all our lives. I hope he doesn't fret for his friend.
I think people who don't have pets are somewhat missing out on life lessons. When I was growing up as child we had a lot of pets & livestock (as we lived on a farm) we learnt to deal with the idea that animals & pets do pass away & also the responsibility of having a pet. It never gets any easier to deal with death, but it helped me as a child understand that no one lives forever, everyone has to go heaven at some point & it is a part of life. Having pets means everything to me, not only would I be so darn lonely & feel so unloved & unwanted, without them all I feel I would be a very sad person. Honestly when I am feeling down or like crap I spend sometime with my dogs or snuggle my cats & it does help! I hate this part of owning pets, but I wouldn't trade them for the world.
R.I.P Cooba; I love you so much as does our whole entire family. Thank you for all the wonderful memories & for being such a great dog!! You will be dearly missed & never forgotten.
Cooba & I.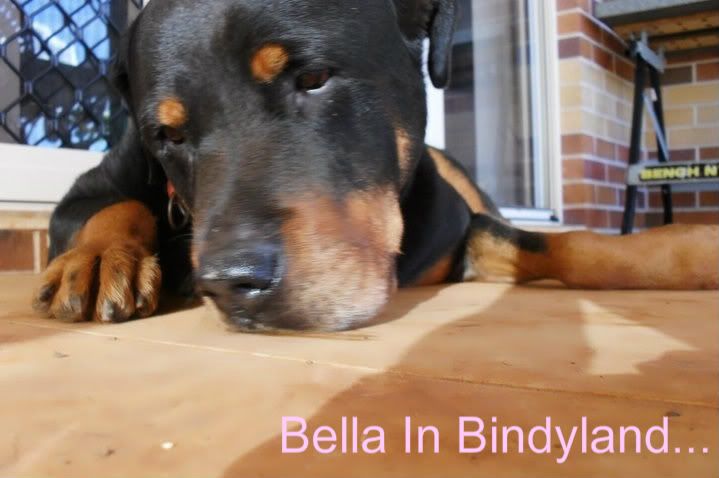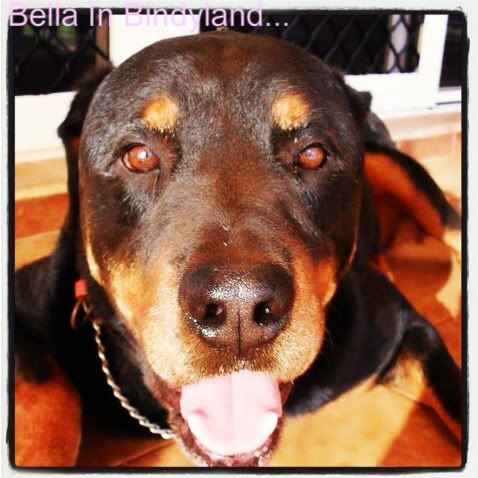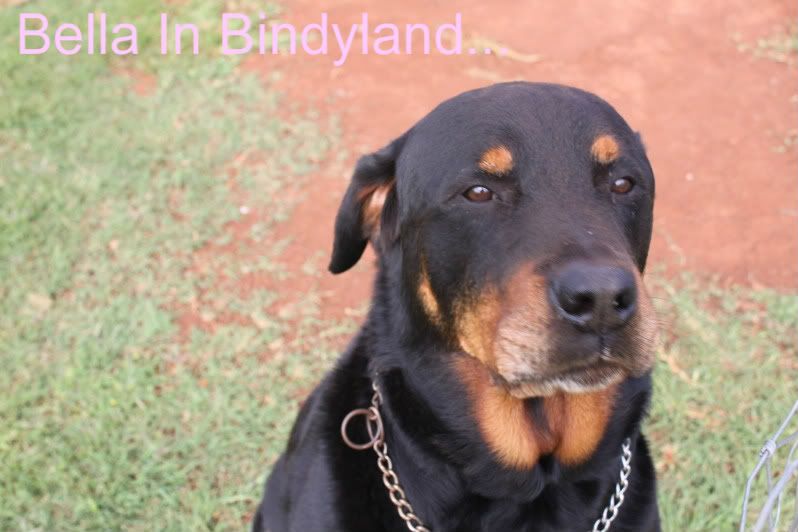 Cooba; 2011. 9 years old. Still looks gorgeous!! x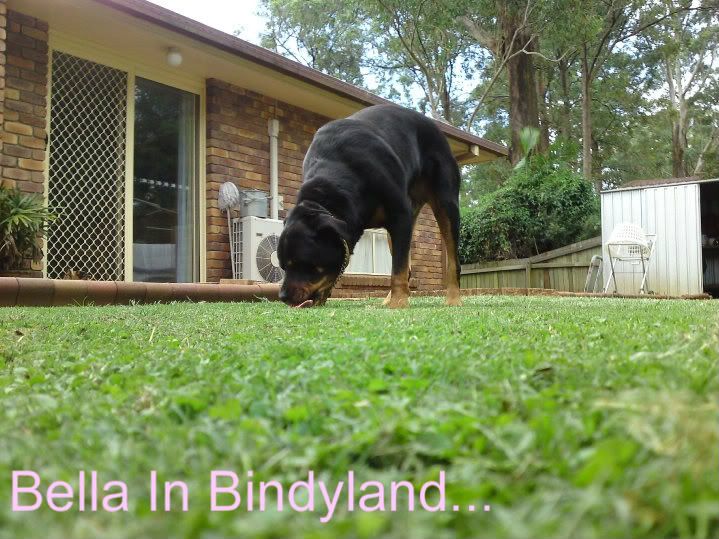 Cooba, 2009.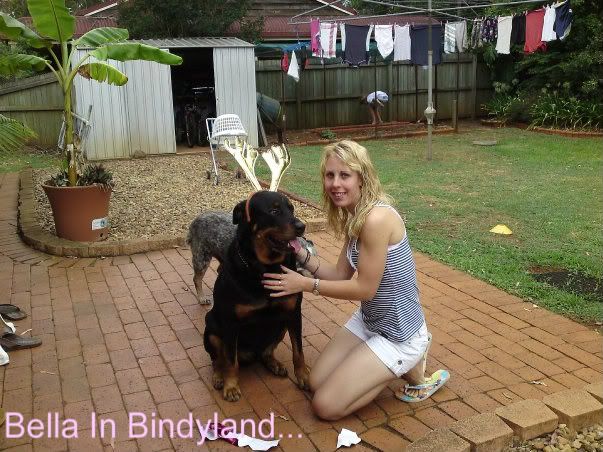 Nikki and Cooba. Christmas 2009. Cooba is wearing my gold antlers!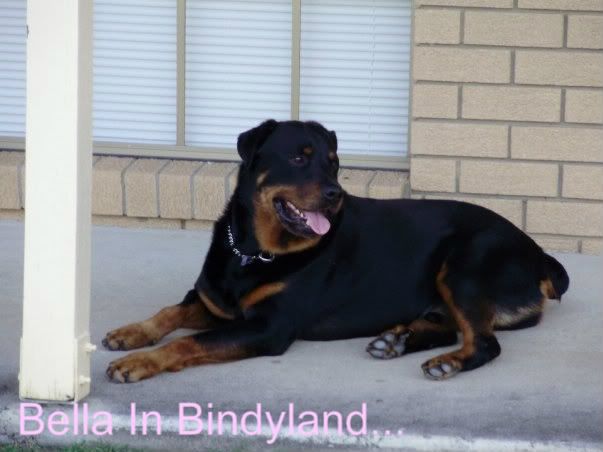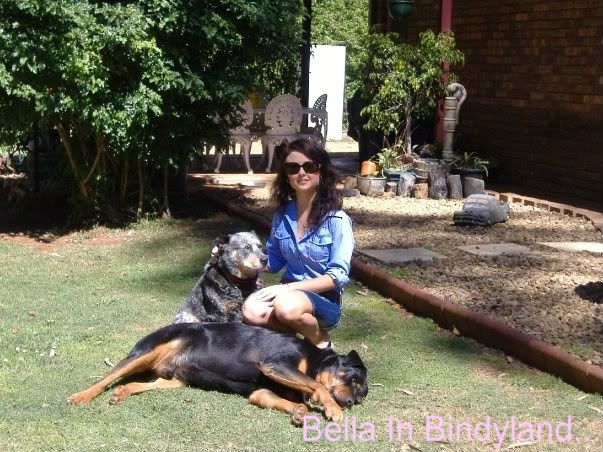 Cooba, Rebel and I. 2008.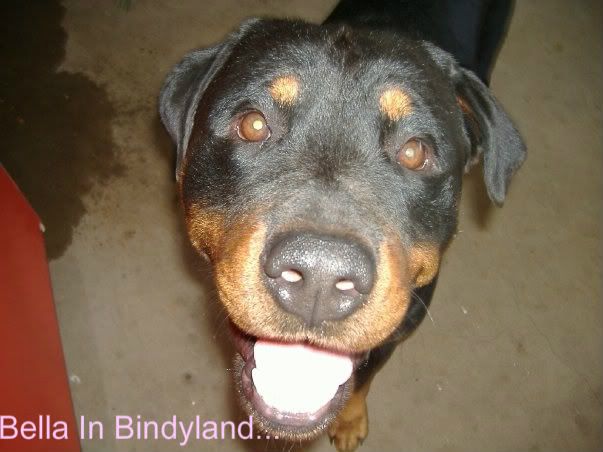 Happy Cooba. This was taken in Blackwater about 2006-2007.
This photo was taken about this time (early November) 2006 Cooba was about 4 years old & Rebel was 10. I had just done my makeup trial for my formal (prom) as I was doing my own makeup for the night. I figured I had my makeup done all pretty I should get some photos... I was pretending to be 'Bindi Irwin'... I love this photo both dogs look so young & happy!! + I think I look super fit & buff!! I will get back my good & toned body one day!
Cooba and Rebel. 2011.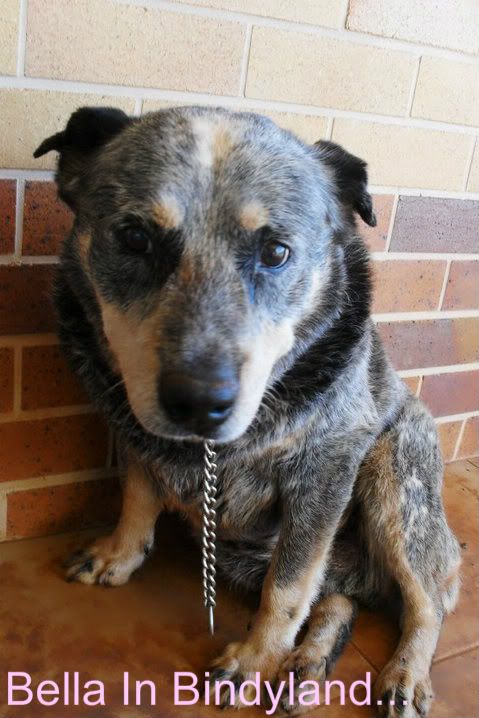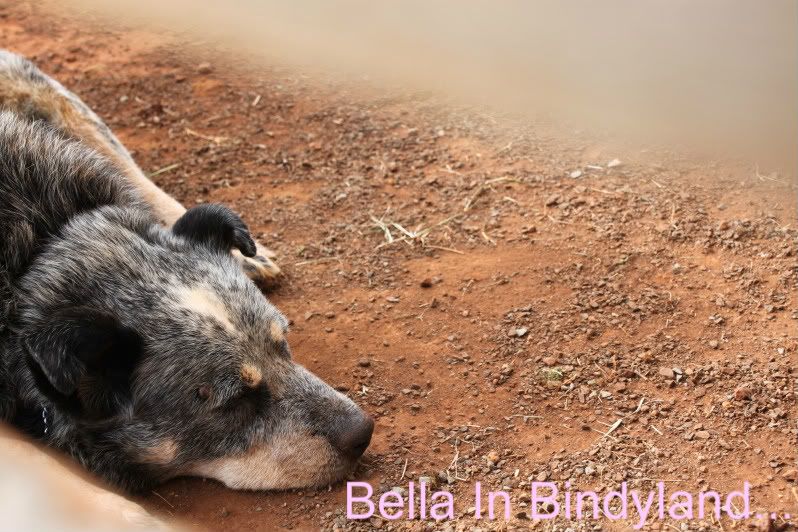 Rebel 2011.
I really hope he will be ok without Cooba. We all love our pets so much, to us they are family. I don't think any of us could handle losing another pet right now.
Sorry about this being such a depressing post, I just find writing my blogs & kind of "talking" to you all, I feel better. Writing for me is like therapy. From this post I would like you all to take away one simple message; go & tell your pets right now you love them & take a photo with them. That's the one thing I regret, is I don't have enough photos of Cooba & I. Or Cooba and other family members. Everyone always seems to busy to pose for a photo or thinks they look too scruffy. I take photos of me and my pets almost weekly. I just wish I would've taken the time to get a few more photos of Cooba & I. But I know he knew that I loved him & that the whole family did as well!
I hope you all have a fabulous weekend and spend some quality time with your furry loved ones. I have a super busy weekend ahead of me, jam packed with vet appointments (Spook getting her stitches out), Christmas card making class & a rodeo!
On Saturday night us kids will be spending a night out together (kind of). Trent & I are taking my brothers to the Goombungee Rodeo and Nikki maybe coming as well. Mum & Dad are off on a little weekend get away together to the coast & they deserve sometime away! So I hope they have a nice time away & we can all relax a bit over the weekend after a such a very sad week. Like I have said previously to lose one of our pets to us is like losing a family member! This is something none of us will easily get over but we will, slowly but surely. We will all remember him & talk about the funny & good memories we have for many years to come...