On November 12, my parents and I attended my sister Nicole's university formal... She is graduating from her nursing degree in March & we went to celebrate her success. It was a nice night. The only down side for me was Trent wasn't able to come as he was on night shift so I kind of only had my Mum to chat to. But it was a fun night and congratulations Nicole.
Now onto the outfit details...
I purchased the dress I wore about a year ago and I wore it to Trent's Christmas party last December. I love this dress & think it's a really fun piece but at the same time is something I will be able to wear for years to come because to me it is a classic. I love the fact it is red as I think a red dress for the Christmas season is perfect and it's a nice change to the traditional 'little black dress'. The shoes I am wearing I think are such fun heels & are really 'statement shoes'. I did buy them with the intention of wearing them to my wedding but I found a blue pair instead! The jewellery I kept simple with just pearls. The earrings (sorry I didn't mention them in the video) are my wedding earrings & the I ended up going with the thinner pearl necklace.
Where everything is from;
Dress; CUE. I love this store & it sells the most beautiful clothes that are made of the best quality and are beautiful classic pieces.

Shoes; Novo.

Earrings; Myer.

Necklace; I was given as a gift.

Bag; I am not sure where Mum got it, she has had for a fair few years but it's stayed in such good condition because she really looks after all her items! :)
Make up; With my make up I wanted to really play up the gold colour from my shoes & bag with my eyes. So I firstly did a bright white inner corner (I really like this effect as it makes my eyes look brighter & wider), I then did a gold eye shadow and a dark brown in the crease and on the outer corner. I lined my top lash line with black eyeliner and then went over the top of it with NYX glitter liquid liner and also lined my bottom lower lash line with a gold liquid liner by NYX. I lined my inner lash lines as well for a more dramatic look & then added black mascara. I kept my cheeks standard with some contouring & bronzer & blush. I highlighted the tops of my cheekbones as normal. For lips I used my favourite red lipstick by Australis. I like wearing a red lipstick with this dress as I think it really pulls the whole look together.
Make up products used;
Fake Tan. Sun FX.

Foundation; Revlon Color Stay. 204 Medium Beige.

Concealer; Maybelline Mineral Power. Fair.

Setting powder; Australis Ready Set Go finishing powder. True Translucent.

Eye primer; NYX HD Photogenic Concealer.

White eyeshadow; Maybelline 01 snow white.

Gold eyeshadow; One of my eyeshadows is unlabelled but I did use some of NYX pigment Ultra Pearl Mania. Yellow Gold.

Extra eyeshadows. I used some of the Australis Choc-a-block palette.

Eyebrow pencil. Rimmel London professional eyebrow pencil. 001 dark brown.

Liquid liner for top lash line. Physicians Formula, Eye Definer Felt-Tip Eye Marker. Ultra Black. ( I will do a review on this product soon!)

Glitter liner. NYX Candy Glitter Liner. 01 French Champagne.

Bottom outer lash line. NYX Liquid Eye Liner. LE09 Gold.

Water line. Chi Chi All Night Long, Black Automatic Liner.

Mascara. NYX Doll Eye Mascara. Water proof black.

Bronzer. Modelista Bronze Shimmer Highlighter palette.

Blush. Playboy. Tie Me To The Bedpost. (This product is no longer available)

Blush. Masquerade. BM25 Blusher.

Highlighter. Napoleon Perdis. Mosaic Gleamer.

Finishing Spray. Australis Make-up Finishing Spritz.

Lipstick. Australis Colour Inject Mineral Lipstick. Cha-Cha.
So my loves now for some photos from the night...
Hair & Makeup...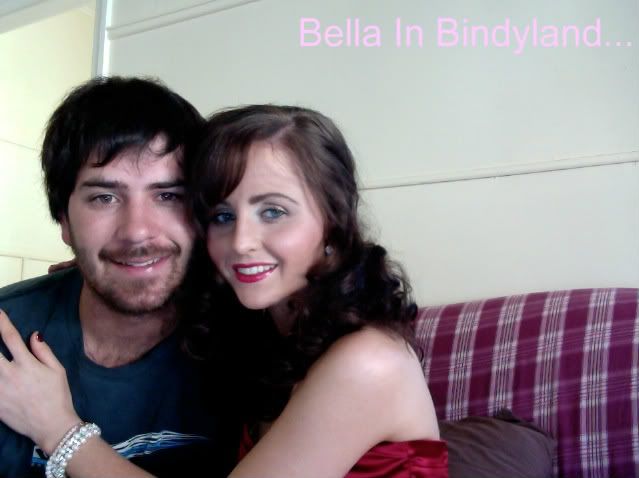 Trent and I before I left. See we are silly together and going somewhere without him is just plain boring...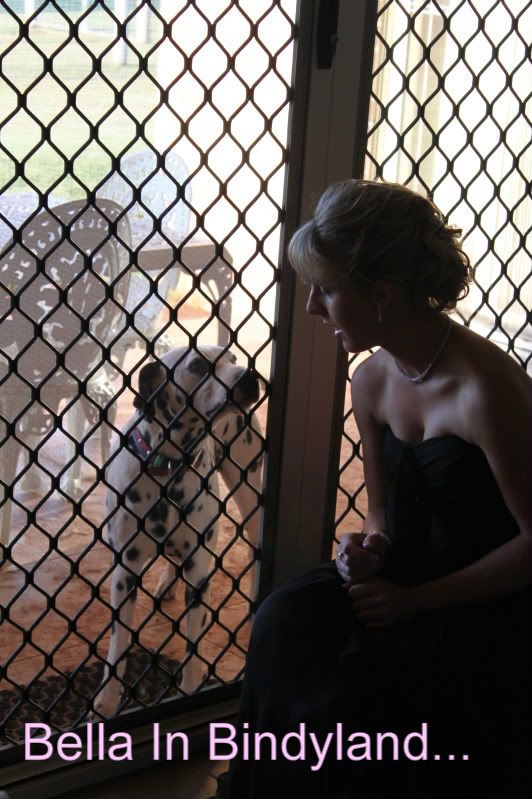 Nicole.
Nicole and I.
Mum and I.
Nicole and Mum.
Dad, Me, Nicole & Mum.
Sisters.
Once again congratulations Nicole, hope you had a lovely night.
Thanks for reading! More 'outfit of the day' style posts to come, let me know if you like these style posts :)