Hey loves,
After our wedding was over we returned to 'Parkview Colonial' Bed & Breakfast to spend our first night as 'man & wife'... We were greeted by a trail of rose petals into our room & a bunch of flowers & chocolates... It was very sweet & organised by my lovely matron of honour. So thank you Melissa. I didn't want to take my wedding dress off!! I spent so much money on it & just didn't want to take it off. Trent had a present waiting for me at the room, it was a cute set of 'Playboy' flannelette pyjamas. So it was great to pop into them & sleep, I was so exhausted...
When we woke up in the morning we had breakfast with my family & then headed back to Toowoomba. When we arrived home we were greeted by a massive sign out the front of our home! The big sign said 'JUST MARRIED' and was painted by our neighbour 'Nick'. It was so cool to have that out the front of our house, it was nice to be home & see our little fur babies. When we opened our bedroom door our whole bedroom was decorated by my Mum, it was very cute - thanks Mum... We then went to my parents house and opened all our gifts & cards (as Mum had taken all the presents home in her car). We got lots of lovely things; so thank you to everyone!! We appreciate them all!!
The Monday after the wedding we returned the suits, had coffee with Mum & Dad and spontaneously booked a honeymoon for a few days away up in the Sunshine coast hinterland...
Stayed tuned for our honeymoon blog! I loved our time away together!!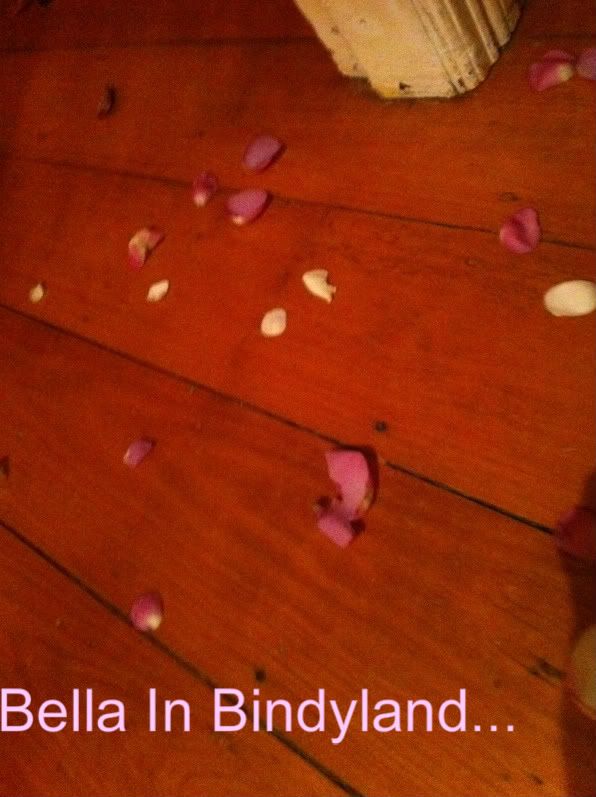 Rose petals...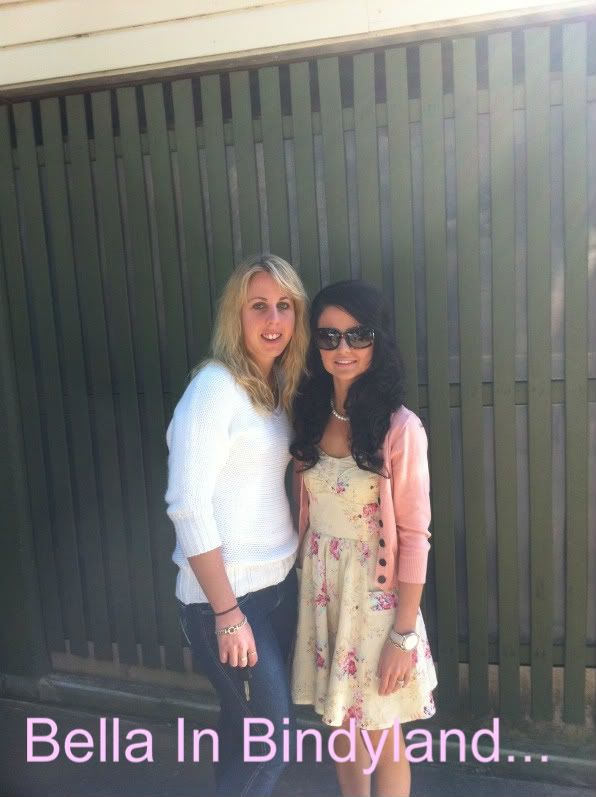 Nicole and I - the morning after.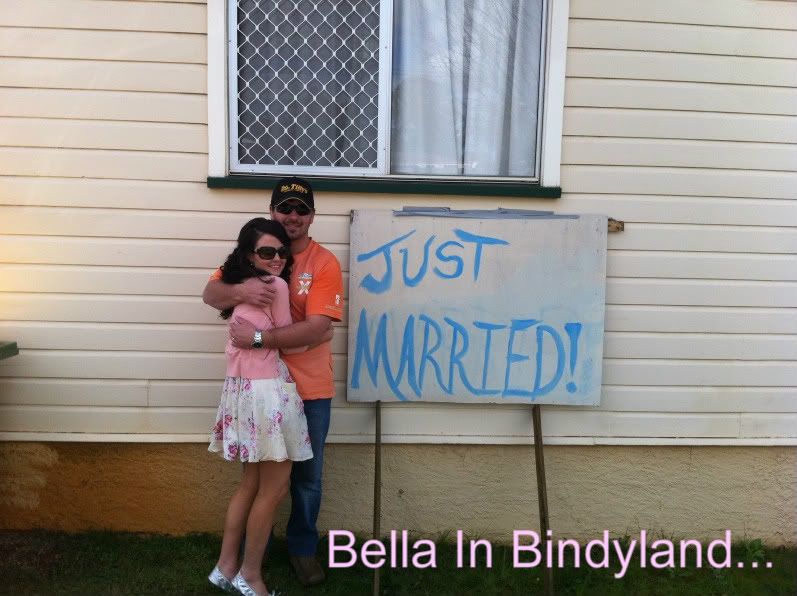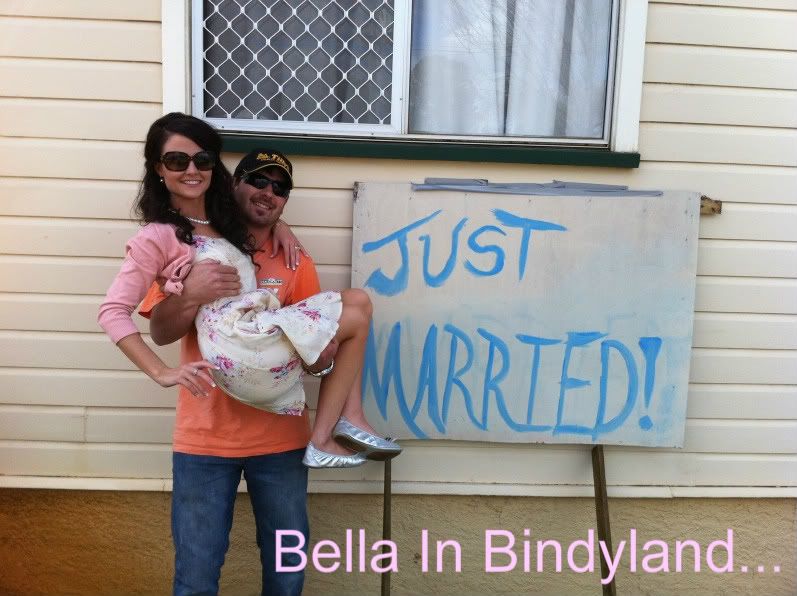 Just married!! Love these photos!!
My Mums romantic decorating... Thanks Mum, it was very sweet!! x
Just married!! Us with our fur-babies. We love them...
Well loves, that's all for this blog post. Sorry it's so short...