Hi my loves,
How is everyone today?!
I know this is meant to be a 'wedding professional photos' blog... But surprise it's a random chit-chat blog... So enjoy...
Anyway I've been kind of busy & exhausted lately, I'm still editing the photos for the wedding blogs!! (Sorry Trent's home still on holidays & is a terrible distraction)... So we have been having late sleep in's in the mornings, but we have had busy days! In the past week, we have picked the colours we plan to paint the exterior of our house in the coming months (we have decided to re-build the side fence first, but knowing us we could change our mind soon), we have purchased a new bedroom suite with the money we received from our wedding guests (so thank you guys, can't wait for my queen bed to arrive!!) & on Wednesday we headed down to Chermside (coming from Toowoomba it's a fairly long drive about 11/2 - 2 hours depending on traffic). But it was well worth it as I visited the Apple store and guess what I am typing on at the moment? That's right a brand spanking new iMac!! Woo hoo!! I paid for pretty much the whole thing & Trent fixed up about a third of the price. So I feel very proud that I mainly paid for our new fancy computer!! And so far it's fantastic... :) And today we moved our double bed into the spare room & cleaned our bed room in preparation for the new bed arriving this weekend!! Excited!! I've never owned a queen bed before!!
Taylor Swift comes to Australia next March, I am in love that girl, she is amazing!! As you could probably tell by this blog I wrote about her. (Read it HERE) So who is going to her Brisbane concert? I am hoping I get tickets, I think I will... So I will most likely be there... So EXCITED.
People keep asking us, "So how is married life?" Like really? Not much changed, we still love each other, we still are us, just he has a shiny ring & I have a sparkly one... But it is very nice knowing I'm officially his & he is officially mine!! Trent goes back to work next Thursday, so we are enjoying some nice time together...
I'm really sorry this is a boring blog, I have like writers/inspiration block. I cannot think of anything good to write tonight - I suck!!
Anyway here are some photos from my 'instagram' account (seriously if you have an iPhone download the app & follow me!! I'm bella_in_bindyland - surprise, surprise! LOL I update pretty regularly)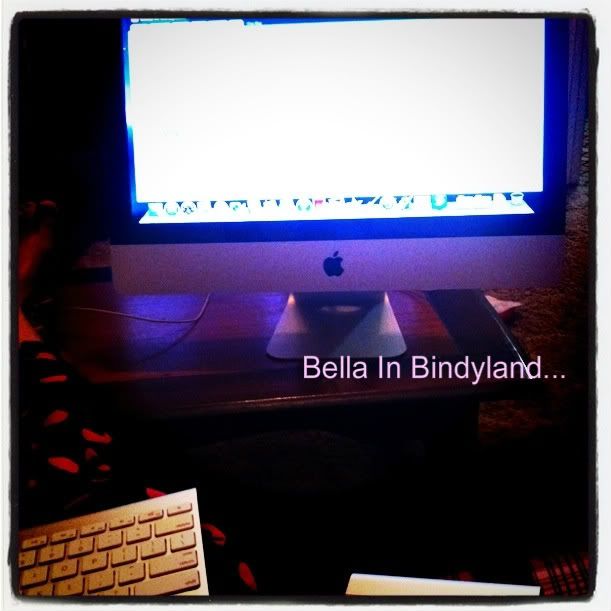 Introducing my new iMac - what should I name it?! ... Anyway this is what my Friday night is like...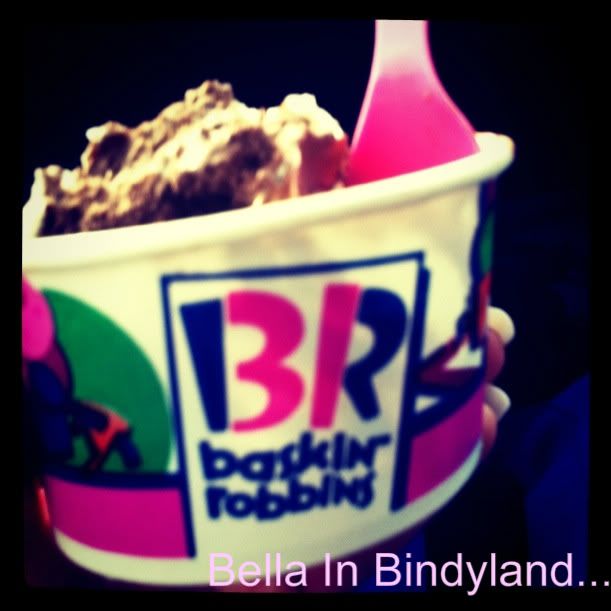 We have been enjoying a lot of Baskin Robbins :)
Driving to Brisbane...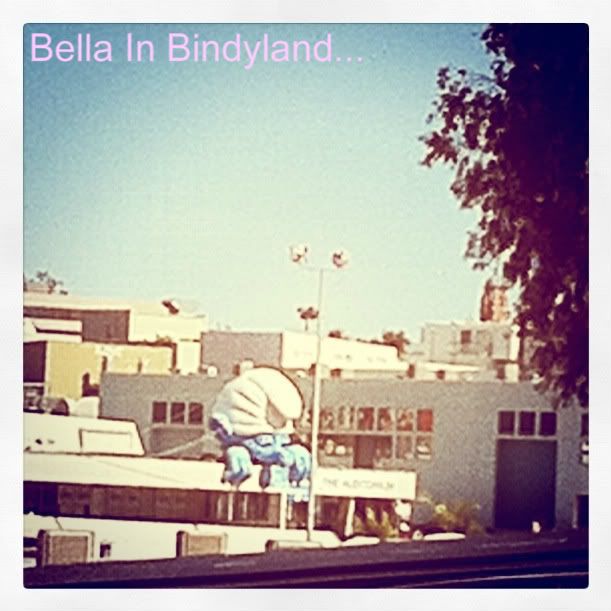 Whilst driving through Brisbane I saw a giant Smurf - I like Smurfs, so I was like 'Smurf yeah!!'... I assume this is for the Brisbane Ekka...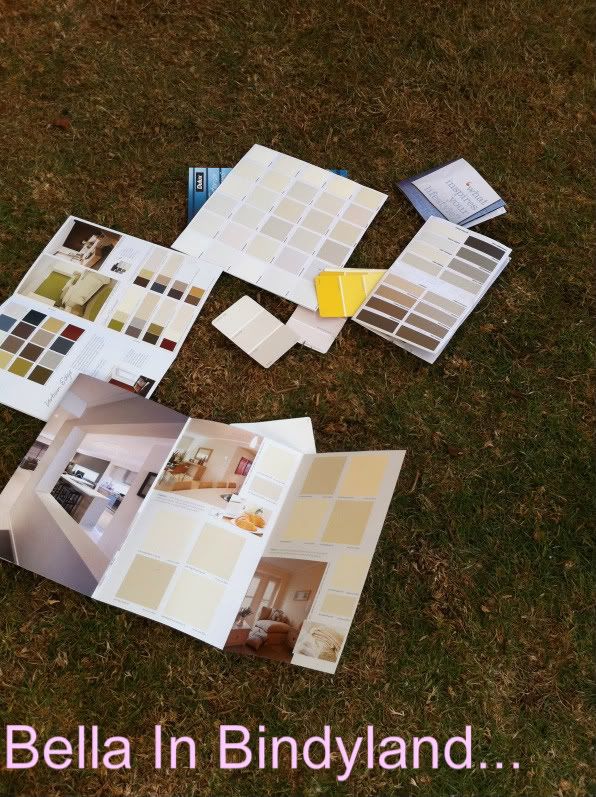 Some of the colours we had to pick...
I love this photo & miss this little fella so much. I sometimes have 'down moments' in my days, you know... you just feel crappy or 'meh' sometimes... This photo without fail always puts a smile on my face. I kind of wish Paddy still was here with me as he was so silly he always made me laugh, but I know he is out hoping around, eating grasses & making babies... But I still love this photo...
Anyway my loves, I don't know what else to write sorry this has been such random crap... A week from this coming Monday I start jury duty - fun. I don't really want to do it as now I'm paranoid someone will murder me if the person is found guilty & I don't like being with people I don't know, especially for long periods of time. Apparently I have to do it for 3 weeks from like 9am-5pm; like what the hell, that's crap & they want me to catch a bus as court houses apparently have no parking - umm... that sucks I have a car & got my license for a reason!! Plus buses scare me & make me nauseous. Like it will be interesting, but really what a load of crap, people should be able to volunteer for it, what a waste of my perfectly good days!! Luckily Trent will be off work for the first 4 days I have to go & can drive me in & pick me up :)
See now I am just talking about anything because I don't want to say good bye... Argh, I'm sleepy & Coyote Ugly (love that movie) just ended... So I am off to bed now...
Have a good weekend my loves & stayed tuned for more wedding blogs (are you all sick of them or do you like seeing them let me know by commenting here, emailing me or leave a comment on the Facebook page..)