So yesterday Mum and I set off for the hour long drive to good ol' Ipswich. I've found a place down there where I am getting my invitations made. So the whole purpose of this trip was for wedding invitations. Now I've been a little nervous about doing this, like soo many choices, what will I pick, etc etc... Well I seriously walked in said the colors I liked the lady showed me like 4 colors I picked 2 & said 'Yep, that's that & I like this design & style'. Seriously I had it all worked out in like under 10minutes. I was impressed with myself... Now I am not going to give out specifics of what they look like or the style, as they will be a surprise just like everything else for our 'big day'. But they are sooo pretty!! :)
Anyway here are some photos of the day...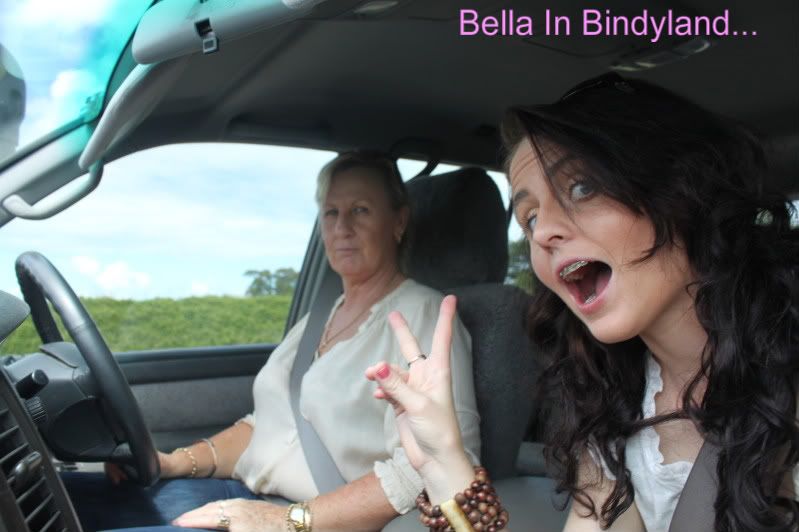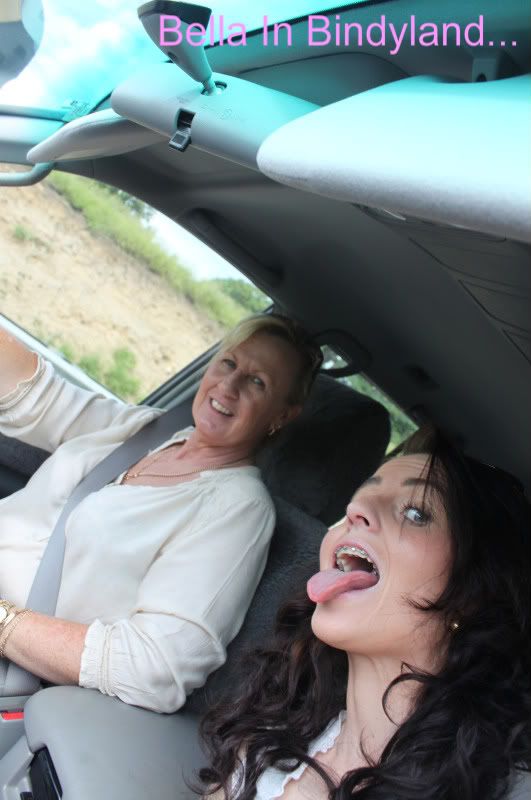 Mum and I on the drive down... I have to keep her entertained!! :) LOL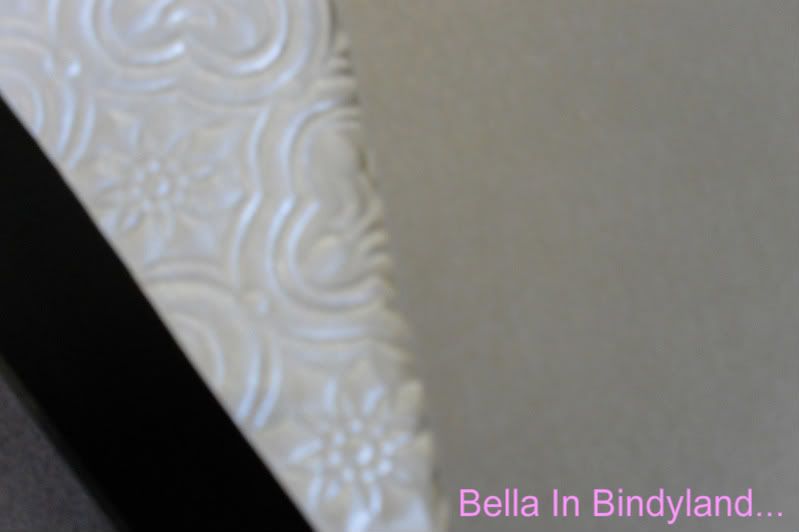 This is the closest hint & insight you will get to our wedding invitations... The color on the right really isn't true to it's actual color, the photo is bad, but this will be the only photo I am willing to show everyone until the invites are out... & I love that pearly patterned paper!! It's beautiful!!...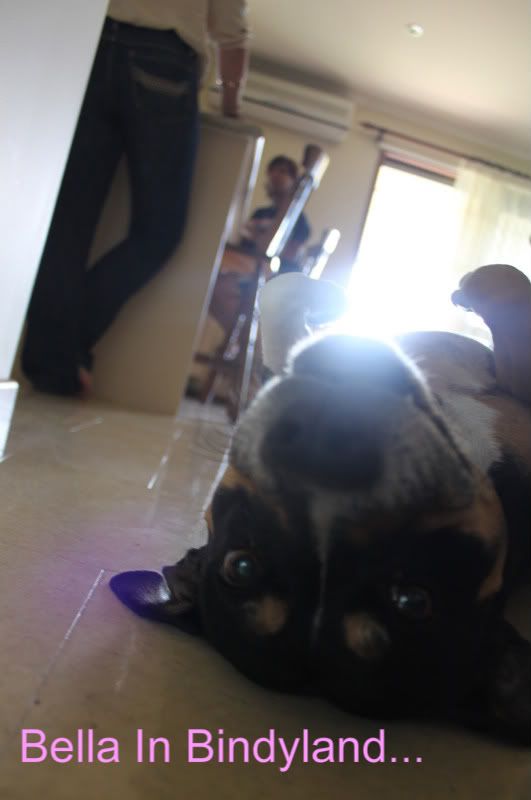 Then we went to Trents parents house for a 'cup of tea' with Trents Mum. I photographed 'Jess', Trents families dog... Isn't she cute!! I really like this photo!!
After we got back to Toowoomba I went home with Mum so I could catch up with the boys :) (Oh and Marlin!!)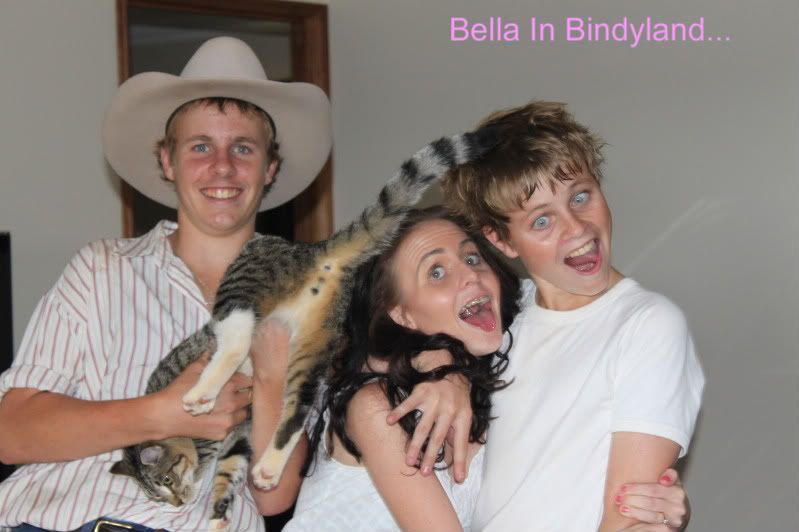 And of course we did some silly photos :)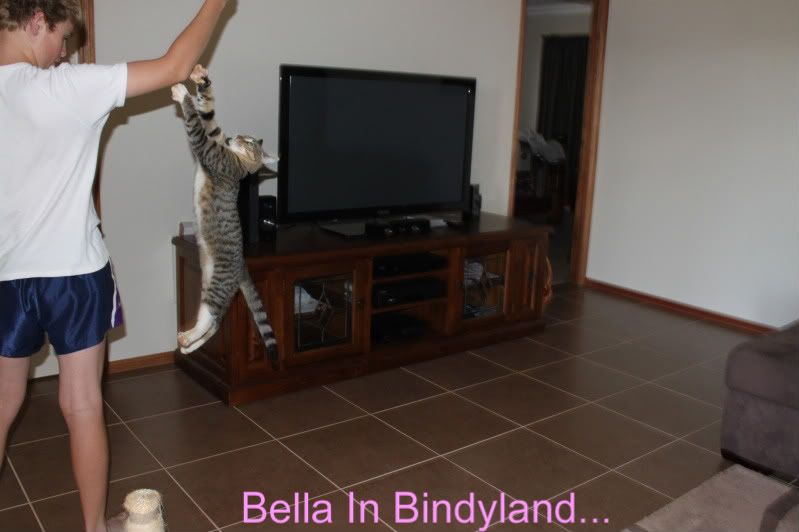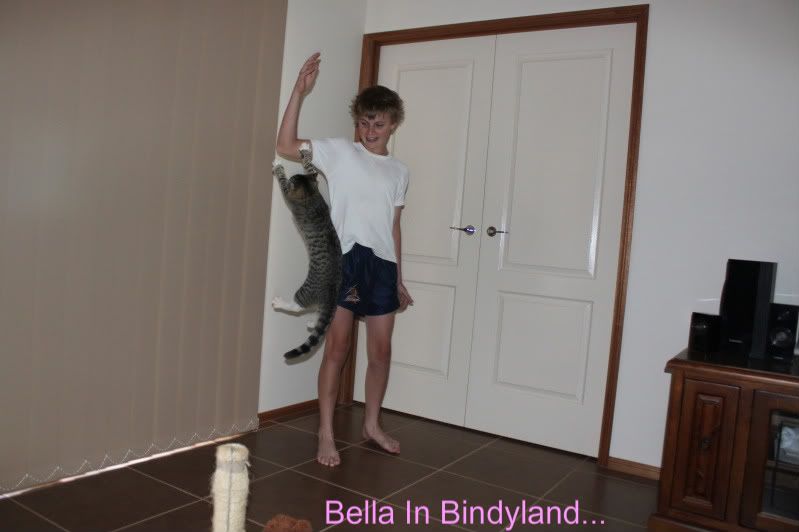 I HAD to include these photos... This is my parents cat Marlin, look at how high he can jump!! Eat your heart out Savannah cats!! This cat is pretty much 1/2 tiger & a full wild cat!! Super Cat!!!
Anyway thanks for reading & I hope you enjoyed that little tiny sneak peek of our wedding invites!!