Hey all!
I thought I would never get to post this outfit post until next Summer... But thanks to this random heat wave that is sweeping through Australia (actually I think there is a random weather wave sweeping the world apparently warm areas in America are freakishly cold... Who knows...) Anyway I wore this outfit a little while ago when I was spending the day with Mum, the date it was worn was 28/Jan/2011.... If that matters. Anyway this outfit is kind of celebrating the last night of Summer.... In 2 hours it is March 1st & Autumn!! *YAY* I love cool weather. But when it's hot you need to dress for the weather, so this is the outfit & it consists of...
My little denim shorts - bought from CityBeach (that is the actual link to them... Th

ey are the Bubblegum brand.

The white knitted top is actually my Mums from when she was young, I have a few similar ones that I love wearing... It is handmade...

Yes I wear flat shoes!! The thongs are from Big W...
The yellow bra is as always Playboy from Bra's 'n Things.

The sunglasses are Guess...
I like this outfit, it's comfy, it's pretty & casual (well I think so...). My hair was just brushed out & natural, see how LONG it is getting!! I have a healthy hair tip post coming up soon, so stay tuned... Make up was my normal routine with like brown/gold tones, which is pretty much what I always wear!
So here we go....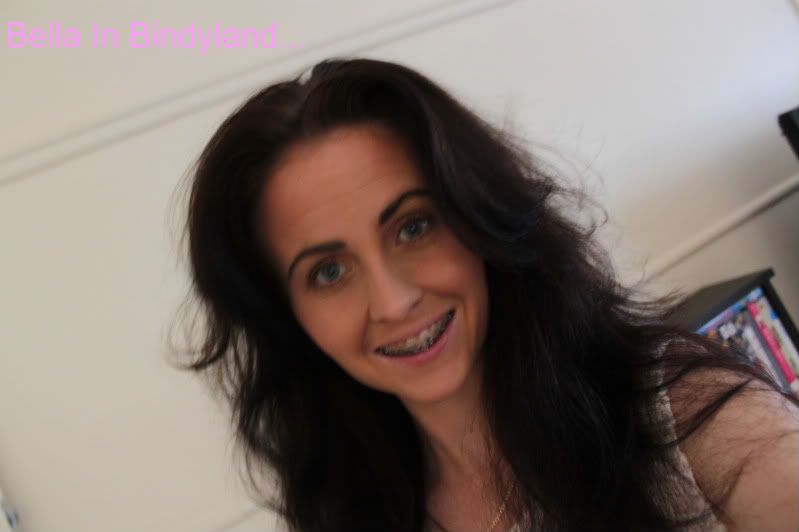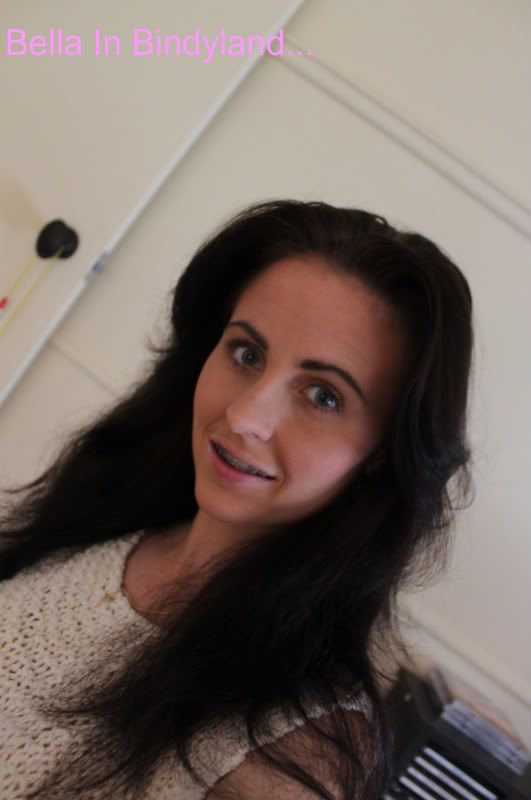 Really basic hair & makeup... :)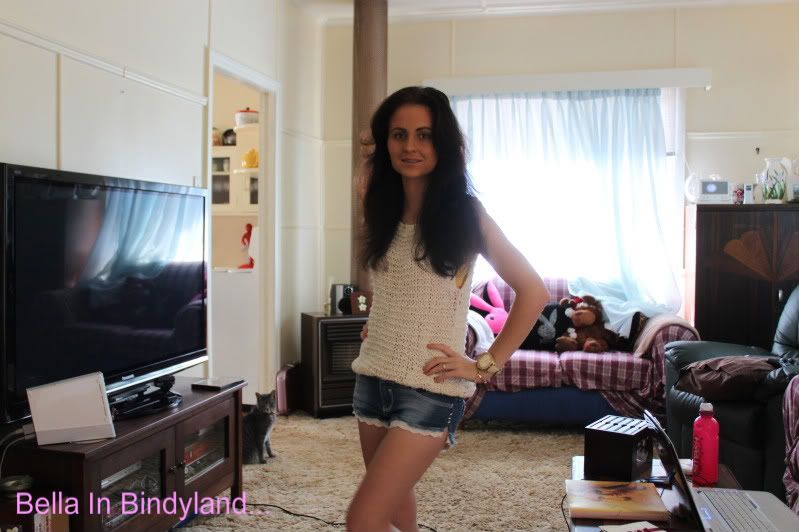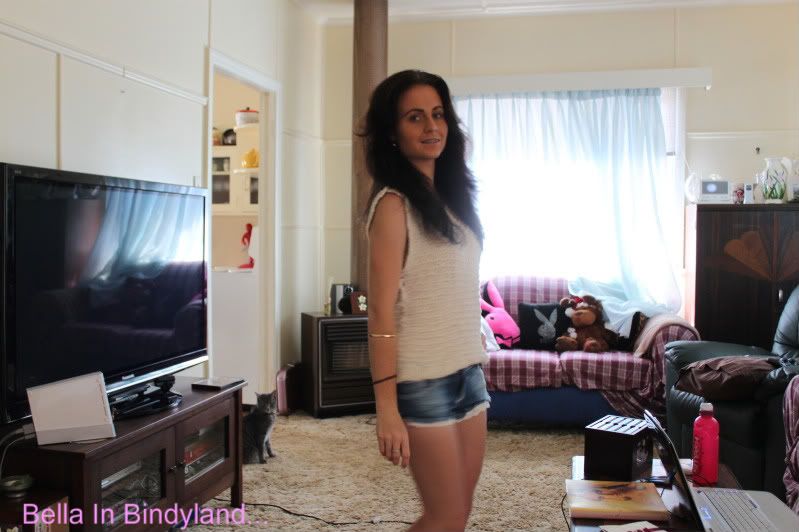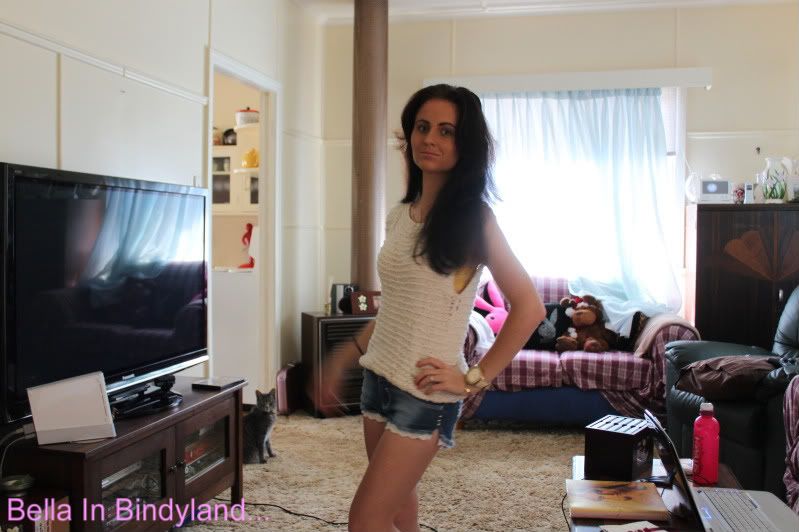 Inside photo!! Spot the Mishka!! <3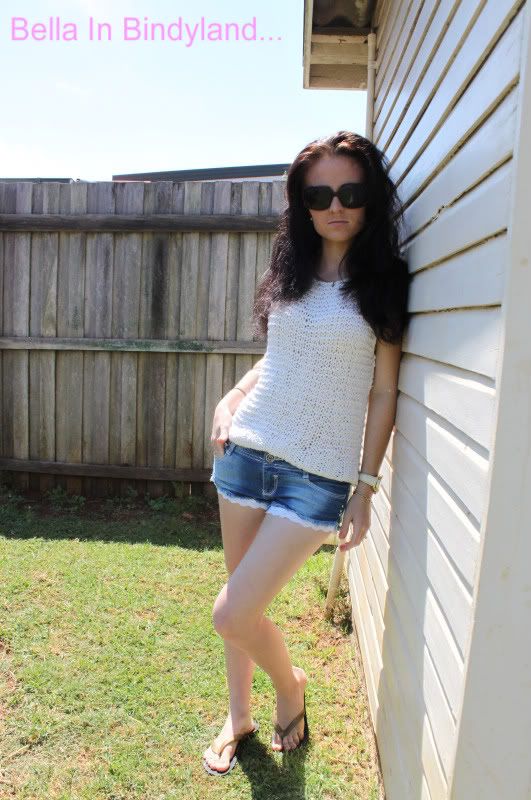 argh I would love this photo if I actually smiled!! :(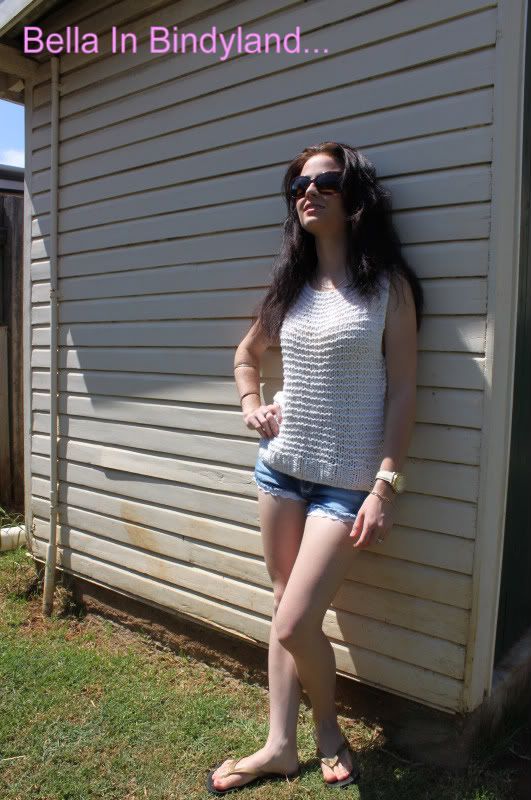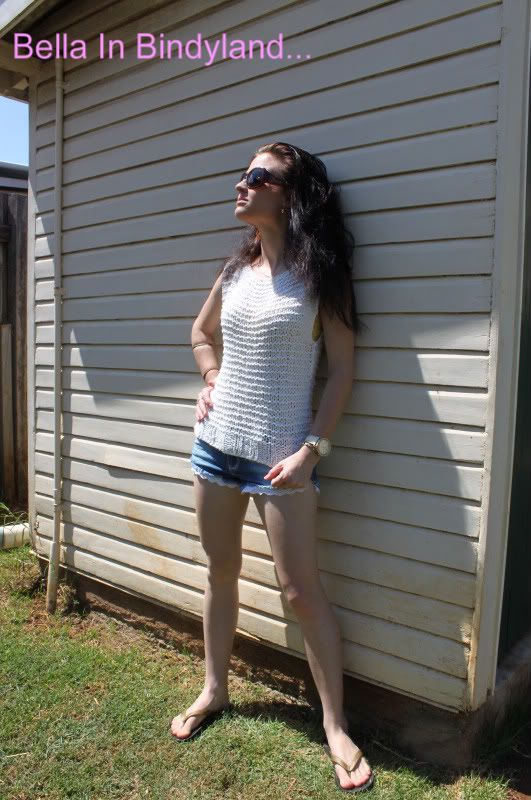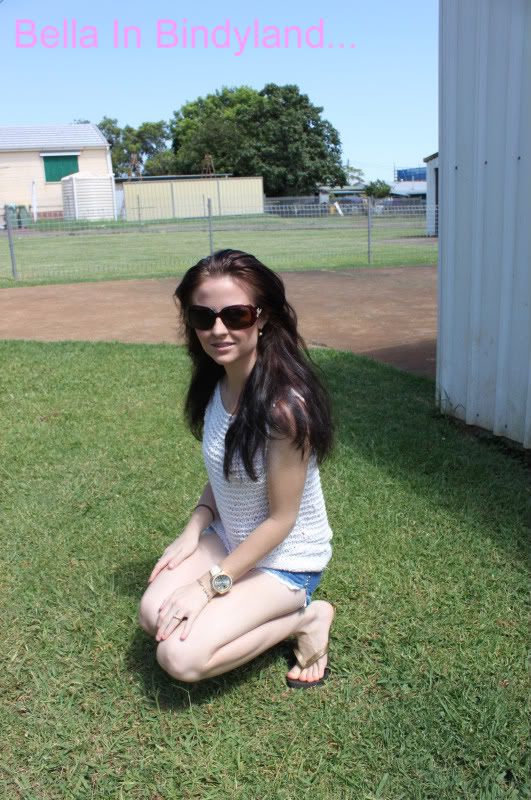 Look at how long my hair is!!! YAY... That's all REAL hair!!
Hope you enjoyed, let me know what you think...