Hey Everyone...
Well tonight I was planning on posting a 'Valentines Day' Blog (it'll be up later on tomorrow). Anyway, I thought I would do a blog to remind someone how very special they are to me & my family. Today (the 15th-Feb-2011) is my Mums birthday...
My beautiful Mum & I... The prettiest lady I know...
My Mother is the most amazing
woman you'll ever meet, not only is she very strong & a fantastic Mum but she is such a beautiful person inside & out. She has been the best Mother I know to all of us. We have countless wonderful memories because of her, she always made sure we had a great birthday, always were well fed, always helped us in anyway she could, made sure we were the best dressed at the school dress up parade (seriously when I was little, I was the only kid who had a real life prop, I was 'Mary had a little lamb', yep I had a real live sheep). My Mum gave up so much to become a fantastic Mother to all of us, I hope one day I ca be half the Mother she has been... Mum was always there for us & still is. I really don't know many Mothers that still help out there 20-something year old kids the way my Mum helps me. She is always there (even if I need to ring her 7 times in one day) she gave us the best childhoods, the best shot at life, the best of everything & the best days. For that I know I will always be so very grateful. I have memories I hope I never lose. Her & Dad gave us everything they could, my favourite memories of me growing up always are of being on the farm & just running around, making up our own games & playing with the animals. I almost feel sorry for the kids that grew up to fast in 'town', I'm glad I held onto my childhood as long as possible & I'm so happy my parents gave us the chance grow up around animals & on a property. It was the best.
Mum; have a Happy Birthday, I love you more than you know. You raised us all so well & what we do now is of our own doing, the choices we make as adults do not reflect on you. You are brilliant Mother, some of us are just stupid. But remember you gave us the best chance, you were the best Mother I know & the most forgiving. I am sorry for all I've done to hurt you & I'm glad we now have a close relationship, you are such an inspiring & great person. Thank you for giving up your life to have us. We love you, we appreciate you & you mean the world to us...
& Mum, I always have the best days with you.
Lyrics, The Best Day. Taylor Swift:
I'm 5 years old It's getting cold out
Got my big coat on
I hear your laugh And look up at smilin at you
I run and run
Past the pumpkin patch and the tractor rides
Look now, the sky is gold
I hug your legs and fall asleep
On the way home
I don't know why all the trees change in the fall oh oh
But I know you're not scared of anything at all oh oh
Don't know if Snow White's house is near or far away
But I know I had the best day with you today
I'm 13 now and don't know how my friends could be so mean
I come home crying and you hold me tight
And grab the keys
And we drive and drive until we found a town far enough away
And we talk and window shop til I forgotten
All their names
I don't know who I'm gonna talk to now at school uh uh
But I know I'm laughin on the car ride home with you uh uh
Don't know how long it's gonna take to feel okay but I know I had the best day
With you, today
I have an excellent father
His strength is making me stronger
God smiles on my little brother
Inside and out he's better than nothin
I grew up in a pretty house
And I had space to run
And I had .. The Best Days with you
There is a video I found
From back when I was three
You set up a paint set in the kitchen
And you're talkin' to me
It's the age of princesses and pirate ships
And the seven dwarfs
My Daddy's smart and you're the prettiest lady in the whole wide world
Now I know why the all the trees change in the fall oh oh
I know you were on my side even when I was wrong
And I love you for giving me your eyes
Staying back and watching me shine
And I didn't know if you knew
So I'm takin' this chance to say
I had the best day
With you, today
Taylor Swift Lyrics -- The Best Day Song
(oh and I don't know why the video 'picture' thing is of Dad & I, it's Mums damn video...)
Anyway this is the video, enjoy...
Mum I hope you enjoyed the video (as well as the rest of you!!). Have a great day Mum, thanks for always giving us the best of the best. You are so great!! I love you... And I look forward to many more 'Best Days' with you...
XoXo.
B.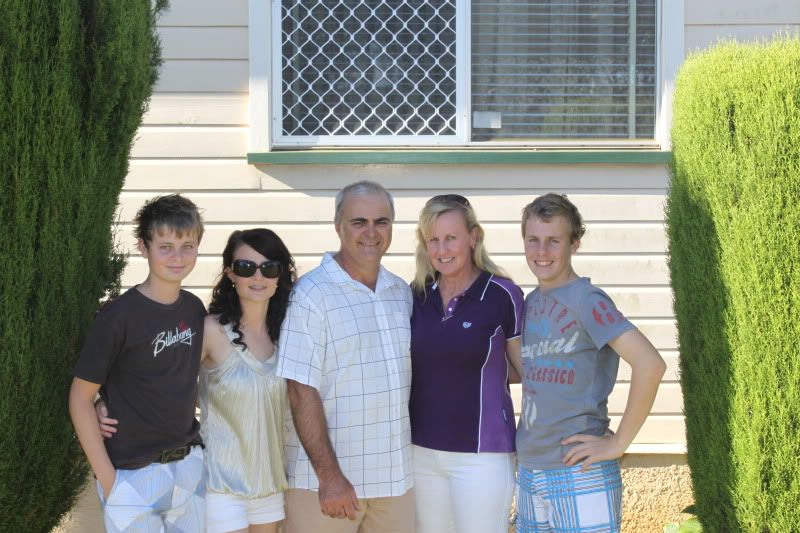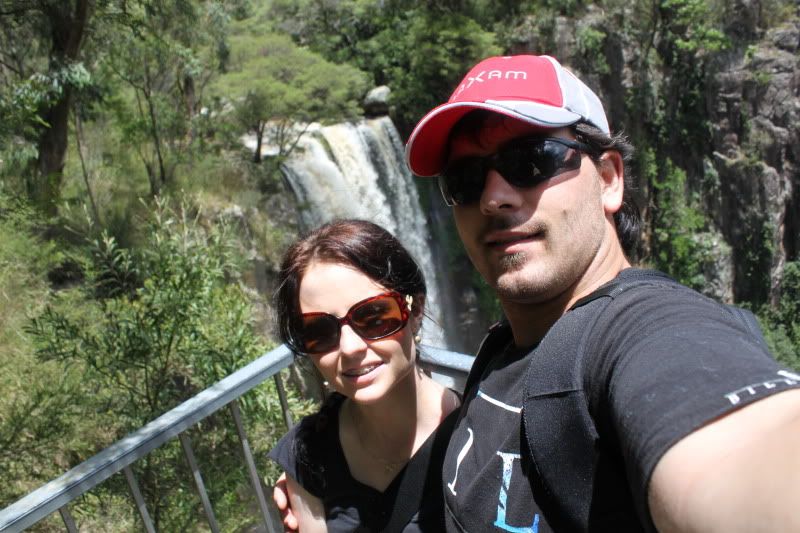 These people make my life awesome! I love you all so very much. My family is so important to me...