So after Christmas the family had a few days to recover from a food over load, then it was New Years Eve & just like Christmas it was pretty average weather & not very typical for Australian summer. But my family, Trent & I celebrated it together with just a simple BBQ. It was nice, but we totally have turned into 'old people' already, we were home in bed just after midnight (I honestly don't care to much for 'big celebrations', nothing could irritate me more then heading out to a 'packed club'. As long as I am with Trent, I'm happy). But to make our new years eve a little more 'sparkly', I went out & like bulk bought sparklers for my family to play with... I even found some HUGE giant ones, these were great. They make for great photos too.
So how was your new years? What are your resolutions? Mine are fairly simple, get married. Love more. Be kinder. Blog more (yes I promise to try & keep this one). Forgive & forget those who have caused me pain. Keep up with my project 365. Yeah that's about it... Lol. So anyway here are some 'sparkly' new years eve photos. Enjoy. x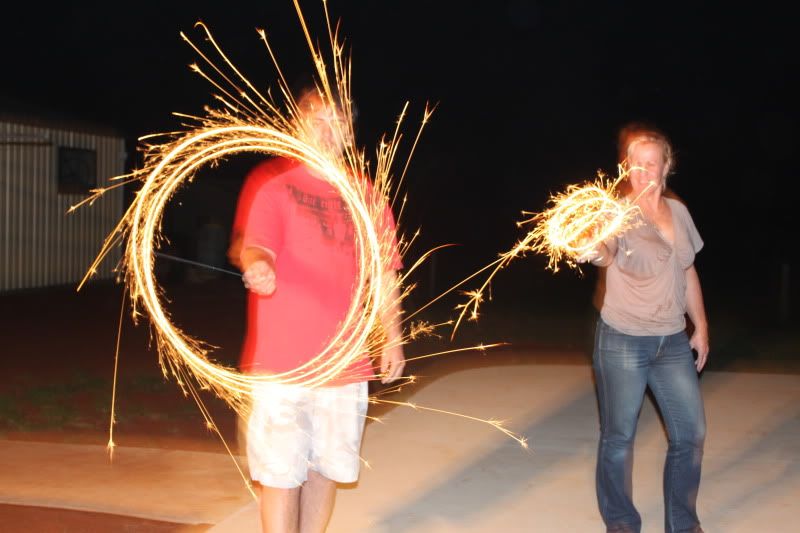 Trents sparkler twirling skills are pretty awesome.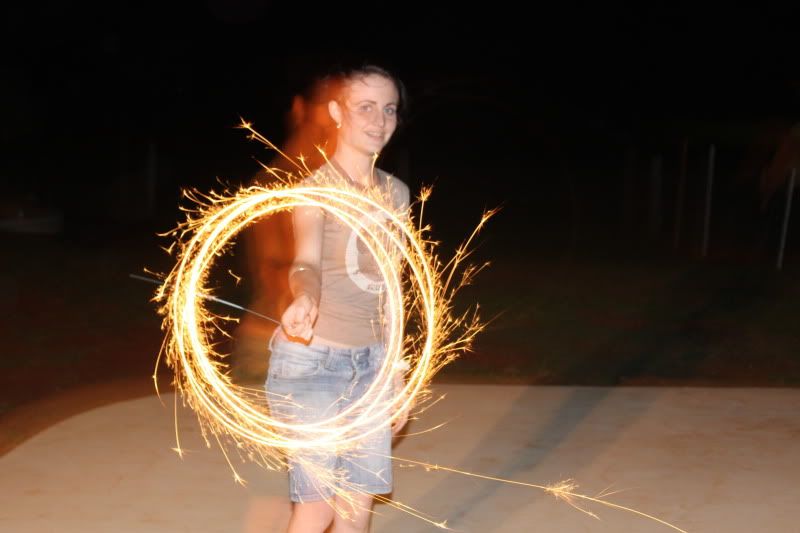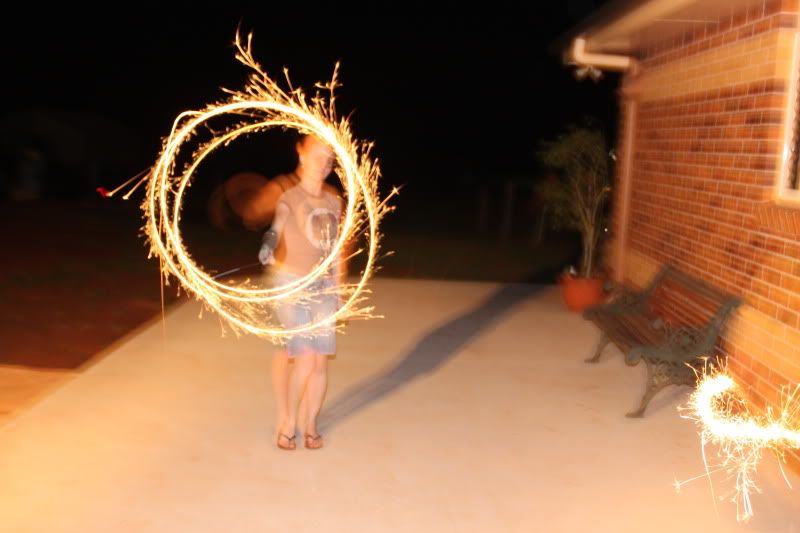 Dancing around with my sparkler.
my little brother looks like he has a sparkly lasso
Lol & in this one my other brother looks like he is holding a fishing rod LOL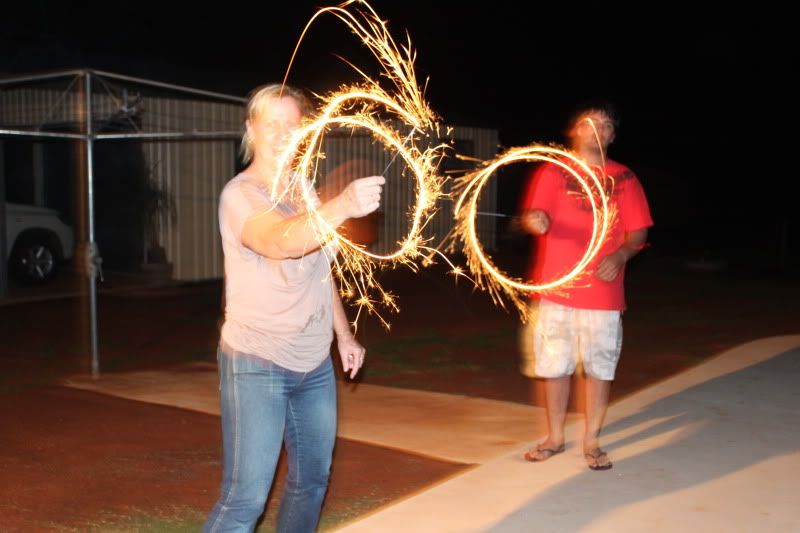 Trent & the whole family really enjoyed the sparklers.
Happy New Year. I hope your 2011 is fabulous.